SFUSD →
Student Advisory Council (SAC)
Skip Navigation
Student Advisory Council (SAC)
About the Student Advisory Council
The SAC is a citywide, youth-led organization that is committed to providing a voice for the students of the San Francisco Unified School District (SFUSD) by representing and presenting the interests of the students to the administrative and policy making bodies of the SFUSD.
Each school can have 2 representatives on the SAC.  In addition to the representatives, there are two Student Delegates who sit in the Board of Education as advisors about the opinions of the students.  The SAC works at its best when each school is represented and when the representatives can learn what their fellow students care about.
To stay up to date with the SAC follow us online
Facebook: SFUSD Student Advisory Council 
SAC Website: SFUSD SAC
Agendas and Minutes
View upcoming meeting agendas and past meeting minutes here.
Interested in becoming a member of the SAC?
Fill out this form here and submit to your principal or activities director.
Calendar 2018-19
Click here for upcoming SAC meeting and events
Upcoming Event: 16th Annual Youth Summit
The 16th Annual Youth Summit presented by SFUSD Student Advisory Council will be held on March 22, 2019 at the Fort Mason Center from 9am to 3pm! A student leadership conference filled with entertainment, inspiring speakers, and fantastic workshops!
Student Advisory Council Cabinet (2018-2019)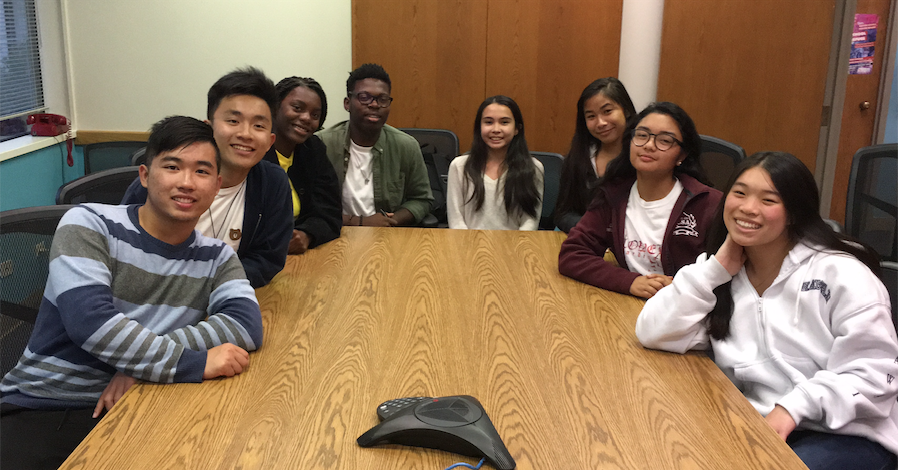 Student Delegates   
Clarisse Aruino, Lowell High School
Jiayu Mai (Galahad), SF International
Cabinet Members (2018-2019)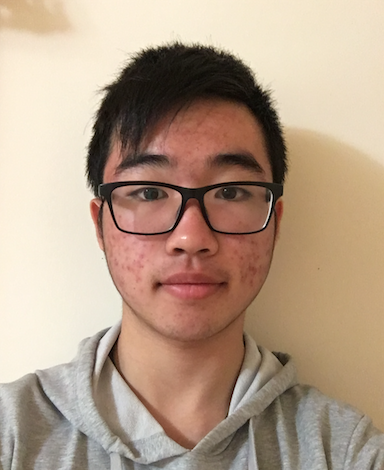 Kevin Zhao: Thurgood Marshall, Secertary 
Student Advisory Council
Salvador Lopez Barr
Student Leadership & Engagement Supervisor
555 Franklin Street, 3rd Floor, Room 309-B
San Francisco, CA 94102
Tel: (415) 314-1225
Fax: (415) 241-6202
Email: lopez-barrerass@sfusd.edu
Find out how to report a concern if you believe you or your child have been subjected to discrimination, harassment, intimidation, or bullying.
My friend Grace and I started a student-led environmental club and it really took off. The first year we had 12 students, this year we have 40. When we started engaging students, the most common misconception I found was that students feel they don't have power. In the environmental club, we're finding that if we set our minds to something, if we have a positive goal in mind, we can make a difference.
—
555 Franklin Street, San Francisco, CA 94102 | Tel: 415-241-6000 | Hours of Operation: Open M-F, individual office hours vary | More Contact Info >
© 2018 San Francisco Unified School District, All Rights Reserved
Non-Discrimination Policy
San Francisco Unified School District programs, activities, and practices shall be free from unlawful discrimination, harassment, intimidation, and bullying based on actual or perceived race, color, ancestry, national origin, ethnic group identification, age, religion, marital or parental status, physical or mental disability, sex, sexual orientation, gender, gender identity, or gender expression; or on the basis of a person's association with a person or group with one or more of these actual or perceived characteristics. This policy extends to San Francisco County Office of Education, including community school programs and activities.
If you believe you have been subjected to discrimination, harassment, intimidation, or bullying, you should immediately contact the school site principal and/or Director of the Office of Equity (CCR Title 5 and Title IX Officer), Keasara (Kiki) Williams, at 415-355-7334 or equity@sfusd.edu. A copy of SFUSD's uniform complaint policy and SFUSD's non-discrimination policy are available upon request.