Choose a challenge and submit a picture!
Looking for a more hands-on and less digital challenge? Then this page is for you!! There's nothing in the rules about doing it alone either - grab a roommate, life partner, colleague, or one of your own kids to help with these family-friendly activities!
Three steps to join the fun
Choose & complete one of the challenges below
Take a picture or video of your creation
Towards the end of the day, we'll tweet out some of our favorites with #ddd2020challenges. 

Back to the main Sched page
Draw a dog using only the letters in the word GLITTER
Can you draw a dog using only the letters in the word GLITTER? Submit a picture or video of your GLITTER dog.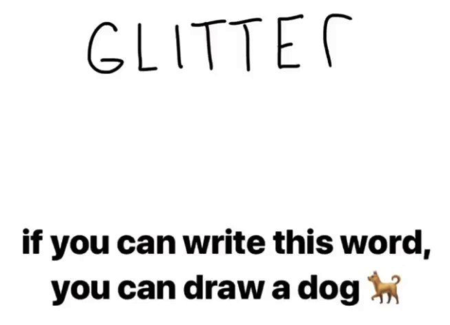 Need a hint? See a video of how to do it here to get you started.
Build the tallest card tower you can
Can you build a tower, house, or castle out of cards? These can be playing cards from any game or even notecards, but no tape, staples, or other tricks can be used to help the cards stay in place. Submit a picture or video of your card structure. (put something or someone next to it to show its size)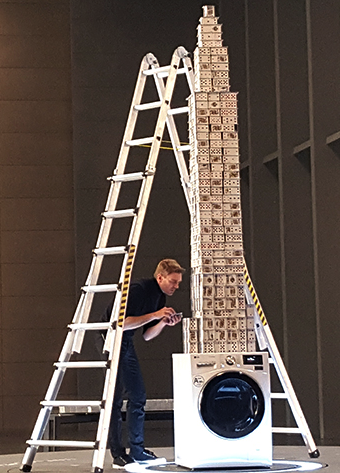 Need a hint? Watch this short video on stacking cards. But this is only one method! How else can you stack up cards and get them to stay without using tape, glue, or staples?
Aerial view collage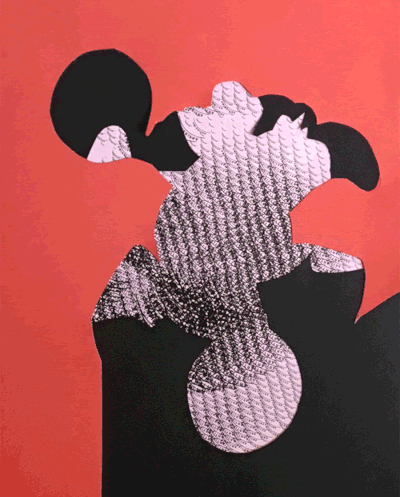 This challenge comes from the de Young Museum! It was developed by Beth Krebs, a senior teaching artist.

What you'll need: assorted paper, colored pencils or pens, glue stick, scissor

Take a look at some ordinary objects from a bird's eye view, especially objects you don't typically see from that vantage point. Photograph or sketch them from that perspective. Trace the shape of the object you sketched onto other papers and cut them out. Build your collage, reinforcing existing lines and shapes on patterned paper while adding your "overhead shapes." Feel free to experiment by putting together scraps from your cutouts to start a new idea.

What can you create?