Overview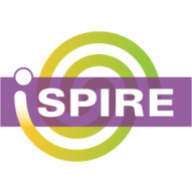 iSPIRE is a multi-sensory reading intervention program designed to build reading success through a structured curriculum that incorporates a 10-step lesson plan. 

Working directly with the Special Education Supervisor and school Psychologist, teachers determine which students with IEPs will benefit from this program. iSPIRE is to be implemented by Special Education teachers in addition to SFUSD's comprehensive approach to literacy (Readers' and Writers' workshop, Leveled Literacy Intervention, etc).
Curricular Uses, Resources, and Tutorials
Zoom Video
Here is a Zoom meeting for setting up iSpire. Use passcode 8t$s=XM= to view.
This page was last updated on November 22, 2021