Applying for Project Based Learning PD
Applications have closed for the 2019-2020 school year, but check back in the Spring to apply for 2020!
About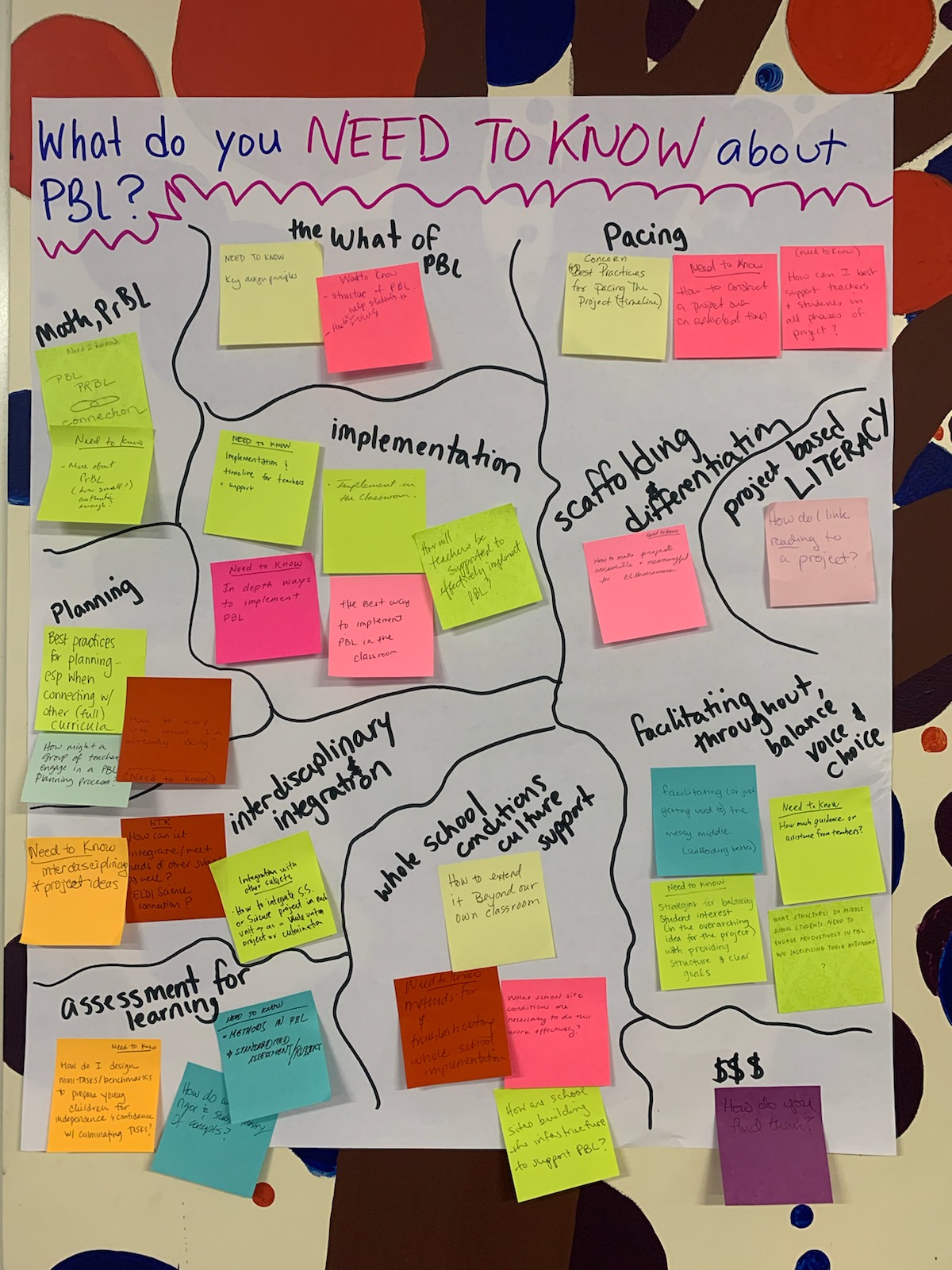 Are you a PBL teacher or aspiring PBL teacher? Are you committed to or inspired by inquiry pedagogy for student and adult learners? Are you interested in growing your leadership, facilitation, and teaching practice? The Teacher Leader Fellowship (formerly Master Teacher Program) is an exciting (1-4 year) opportunity to do just that. You will receive individualized coaching to help foster site-based equity centered professional learning (through lesson study or another cycle of inquiry), engage in a monthly cross site Professional Learning Community with other Teacher Leader Fellows, and have the opportunity to develop your own leadership and facilitation skills. Compensation includes a $2500 stipend, 25 extended hours and 2 sub days for you and each member of your team, and additional extended hours and resources. If this type of professional learning sounds appealing, please consider applying to the TLF. While the TLF accepts applications from all SFUSD teachers, this PBL opportunity is a specialized strand available only to secondary teachers committed to deepening their PBL practice through participation in the Fellowship.
Feel free to contact our team for more information:
Jessica Fishman, fishmanj@sfusd.edu
Kathleen Helfrey, helfreyk@sfusd.edu
Nora Houseman, housemann@sfusd.edu
This page was last updated on August 17, 2021