2019-2020 Reflections Winners
1st Place - Stephanie Pan
2019-2020 Reflections Winners
2019-2020 Reflections Winners
3rd Place - Clint Kessler
2019-2020 Reflections Winners
2019-2020 Reflections Winners
2019-2020 Reflections Winners
2019-2020 Reflection
2019-20 Theme: Look Within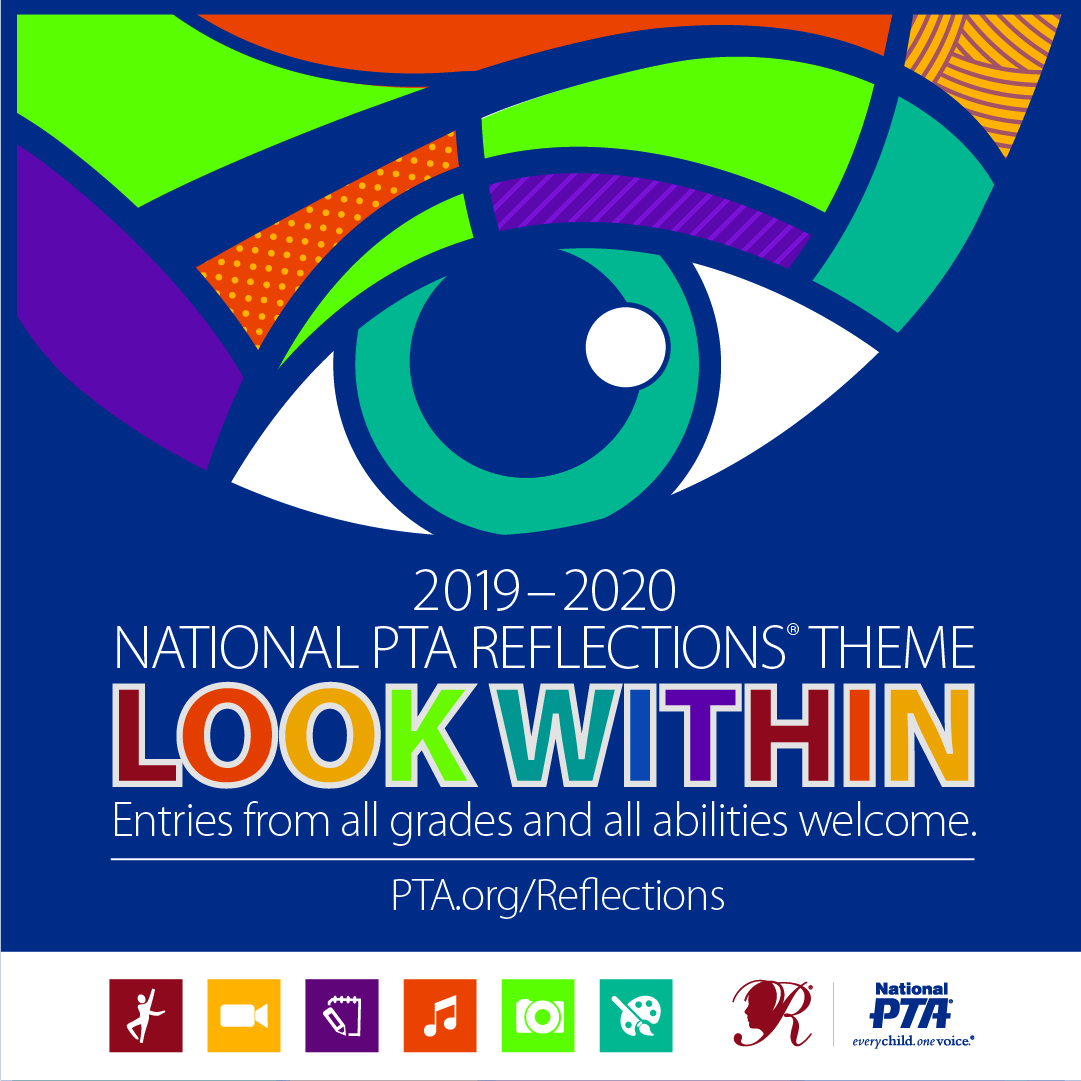 Review Criteria
Interpretation: How closely the piece relates to the theme, based on the artwork itself and the artist statement.
Creativity: How creative and original the piece is in its conception of the theme and its presentation.
Technique: The level of skill demonstrated in the basic principles/techniques of the arts area.
Artist statement, tell us about your work and what it means to you.  How does your work relate to the theme?  What is your personal connection to the theme? What did you use to create your work (supplies, tech, props)?   What/Who was your inspiration?
The statement counts a lot!!!
Students choose:
Dance, Choreography, Literature, Film, Visual Arts, Photos, Music Composition
2018-2019 Reflection
2018-2019 theme was be "Heroes Around Me". We got 37 submissions! The ALHS site awards were given Dec 12 at the PTSA potluck, and the winners went on to state competition. Here was the timeline.
Tuesday Nov 27- Art submitted to ALHS PTSA & judged for ALHS award
Thurs, Nov. 29 - Artwork dropped at District office 
December 7th - 14th - District-wide awardees determined
Friday, December 14th  4 -6pm.  Reflections Art Award Exhibition. 
135 Van Ness Ave,   Presentation of District 2 awards.  Refreshments. 
All Reflections artists & families invited!  Exhibition continues to January.