2018-2019: In Reflection
2018-19:
PTSA funded new speakers for the gym, including installation. Over the summer, students worked with Precita Eyes to install a mural in the Library, a PTSA funded activity. 
PTSA also funded 12 senior scholarships, and supports teachers in a mini-grants program twice a year. We help student groups with events and activities. In general, we try to fund what we can, so the school can support its mission. 
Here are the 12 senior scholarship winners: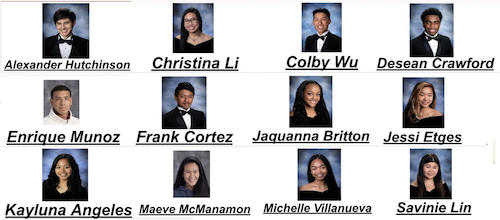 Thank you to everyone who helped get it done!
2017-2018: In Reflection
2017-18:
PTSA funded 2 solar suitcases. Students learned to put them together & sent them to a school in Kenya to keep the lights on at night.