Different Ways Alamo Fundraises
The PTA and Friends of Alamo School Foundation fund a wide range of programs that make Alamo a highly sought-after public school. We are all incredibly fortunate for the diversity of experiences our children can participate in during their years at Alamo.
These wide range of programs are possible because of the funding support from our PTA and Friends of Alamo School Foundation:
STEM programs including our outdoor education program
Music programs
Classroom technology
Literacy programs & library supplies
Our school garden
After School Enrichment Programming
Overnight outdoor education experiences
Ceramics & Dance
"Second Step" for emotional development
Field trips for students, including grade-wide trips to Sacramento, Audubon Canyon, Alcatraz & Angel Island
Despite the passage of recent revenue measures, California continues to under-fund public schools like Alamo. That is why we need your help! Maintaining and expanding these programs at our school amounts to nearly $500 per student each school year. 
Every dollar we raise adds to the opportunities we can provide to our children, and any donation amount is welcome and appreciated.
Alamo Fun Run!
We are kicking off a fun and healthy way to raise money for students of Alamo Elementary School.

The 2021 Alamo Fun Run is an excellent opportunity to get outside, support our school, and see many of our Alamo families. On Saturday April 24 from 9 AM to 1 PM join the Alamo community as we run or walk a one-mile, two-mile or 5K route from Alamo through the Richmond neighborhood, socially distanced of course! Routes will be provided. Alternatively, run or walk any route on your own from April 19 to April 24.

Money raised will fund Alamo's parent-funded enrichment programs, including music, art, and outdoor science. Additionally, Alamo students will continue to have access to new books, computers, and literacy assistance vital to their academic growth.

We want to promote a healthy lifestyle for our students and the community.  Please help us reach our fundraising goal with your support. We have teamed up with Get Movin' to assist us with this event. Each registered child will receive an Alamo Fun Run t-shirt. Prizes for top fundraisers!

We Need All Parents to Complete 3 Easy Steps!
Register your child(ren) by visiting the Alamo Fun Run webpage
Email and/or text your child's student fundraising webpage to 10-15 friends and family. It's super easy!
Post on Facebook or Twitter. It's two clicks of a button to post. You'll be surprised when even distant relatives and co-workers want to contribute.
Student Goals!
We are aiming for 100% student registration. Please visit the Alamo Fun Run site today! Each child registered will receive an Alamo Fun Run t-shirt in advance of the event.
Each student is encouraged to raise $100.00
Be an Overachiever Superstar by raising $250.00 
Our TOTAL SCHOOL GOAL is $30,000.00
Event details:
Register your child(ren) today by visiting the Alamo Fun Run Get Movin' site 
Event Date: Participate with the Alamo community on Saturday April 24 from 9 AM to 1 PM. Or run/walk on your own between April 19 and April 24.
Final Donation due date: April 30
You can make/collect online donations through your child's Get Movin' webpage.
Donations in the form of cash & checks (in-school donations) should be mailed or turned in to the school at 250 23rd Ave, San Francisco, CA 94121
Please make checks payable to: Alamo Elementary School PTA. Please note "Fun Run" and your child's name and classroom on the check.
Invest in Alamo Annual Giving Campaign
Donations may be paid by check or PayPal.
Checks and forms may be placed in the PTA drop box in the school office.
Invest in Alamo Donation Form 2020-2021 (Chinese, Spanish, Russian, Arabic, Vietnamese)
Your employer may match your donations, doubling the benefit! If you plan to do an employee match, please write your donation to "Friends of Alamo School Foundation."  The Friends of Alamo School Foundation Tax ID # is 94-3255075.
Please see our partial list of Bay Area companies that match gifts.  If your company is not on the list, please check with your Human Resource Manager – we can help with the required paperwork.
Our overall fundraising goal for the 2020-21 school year is $340,000. We want to hear from every family at Alamo.
Please contact Chris Wright cjwinsf@gmail.com if you have any questions. 
Shop-to-Earn for Alamo
Make your everyday spending go farther for your school and support companies that donate to Alamo! Encourage your relatives, friends and co-workers to do so as well. They do not need to live in San Francisco to sign up. Last year Alamo earned over $9,000 from these programs and we hope to do even better this year.
Take 5 minutes now and enroll in Alamo's Shopping Programs like Amazon and eScrip.

Shop Amazon and Alamo will earn 0.5% (zero point five percent) of the purchase price.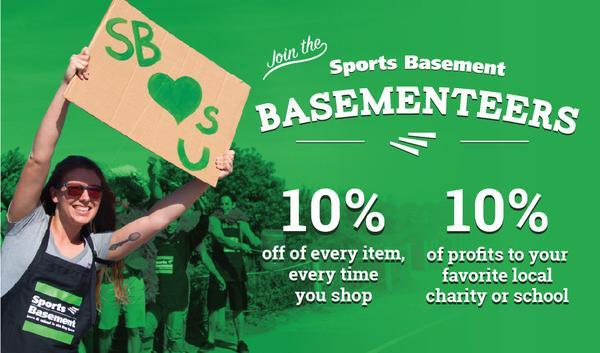 Become a Basementeer and get 10% off all purchases and give 10% to Sunset Elementary at the same time! (There is a one time $25 fee to join the program). Sports Basement has two locations in San Francisco – on Bryant St and in the Presidio.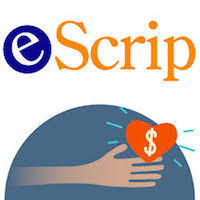 Register any or all of your existing grocery loyalty, debit and credit cards to make earning automatic at more places you shop. Book a cruise, dine out and share eScrip with everyone you know!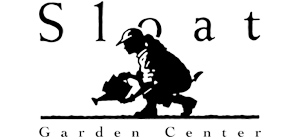 When you buy at any Sloat garden center during their Growing Up Green Fundraiser dates, tell the cashier that you are a member of the "Alamo ES community in SF". After the first collective $100 spent, Alamo earns a percentage of the total back in the form of a gift card which will be used for gardening supplies.