Announcement Details
Announcement Message
Email Alejandro Pena (apena@missiongraduates.org) for the Zoom Link to all Black History Month events!
Friday, Feb. 19th 
Ruby Bridges Craft - Come join us and learn about Ruby Bridges, her brave movement in changing the school system, and get to make your own lunch box craft!
Family Game Night - Come play jeopardy with our families and friends, and compete to see who has more knowledge in Black History and other interesting facts.
Wednesday, Feb. 24th
Our Beloved Hidden Heroes - Join to learn about the importance of Black history and the heroes who fought against racism.
Black Excellence Business Expo - Join us in celebrating Black Business Owners and Professionals. Hear from a panel of speakers about their work in the entertainment, art and clothing industries. Q&A to follow. 

Time: 3:00pm - 4:15pm
Email martineze3@sfusd.edu for the Zoom Link
Friday, Feb. 26th
1st Annual Black History Month Celebration - Hosted by the African American Parent Advisory Council (AAPAC)

Dedicated to Our Unsung Heroes - Open Space for everyone (students, families, teachers & friends) to learn, celebrate, and honor Black History. 
Time: 3:00pm-4:00pm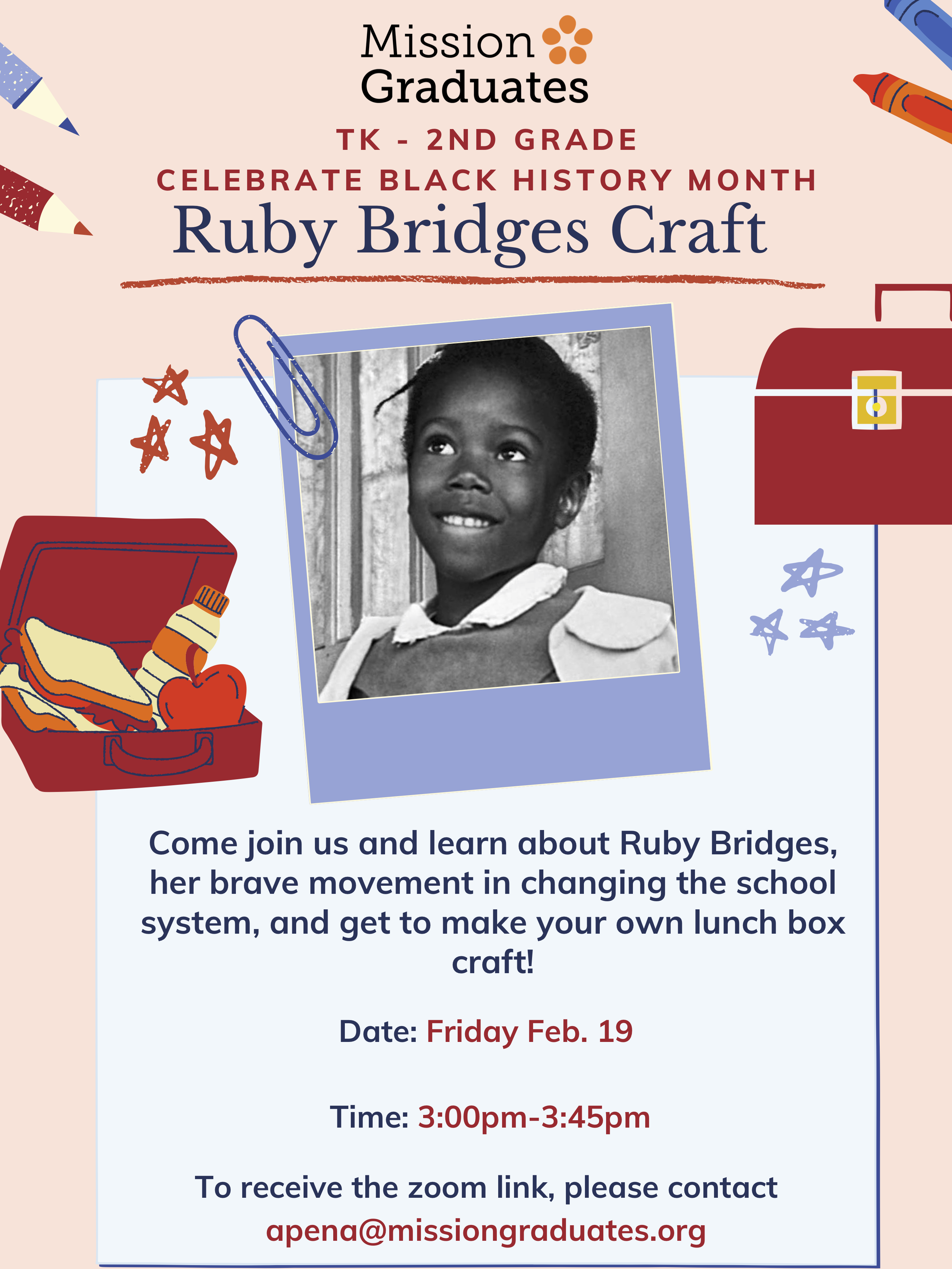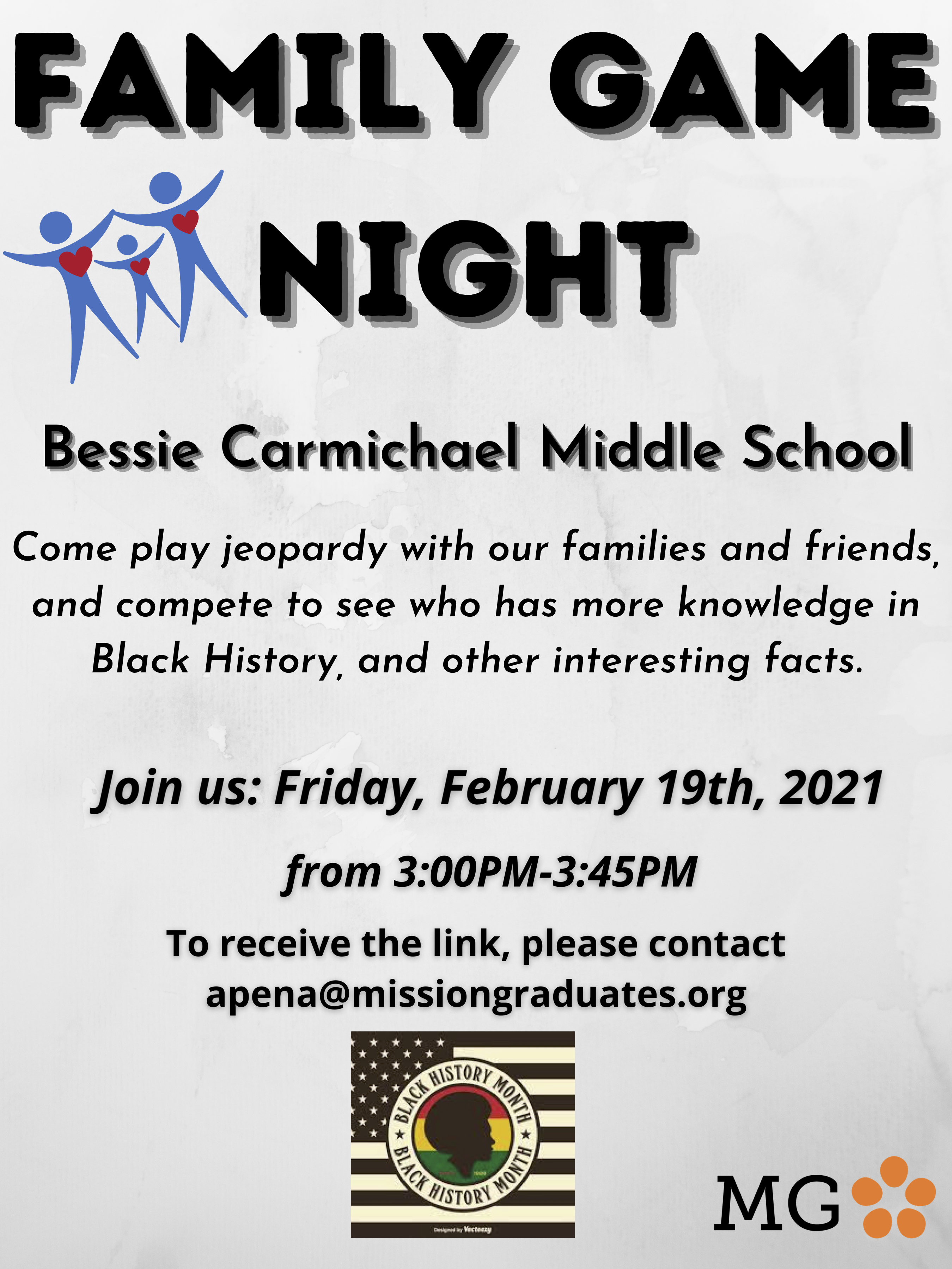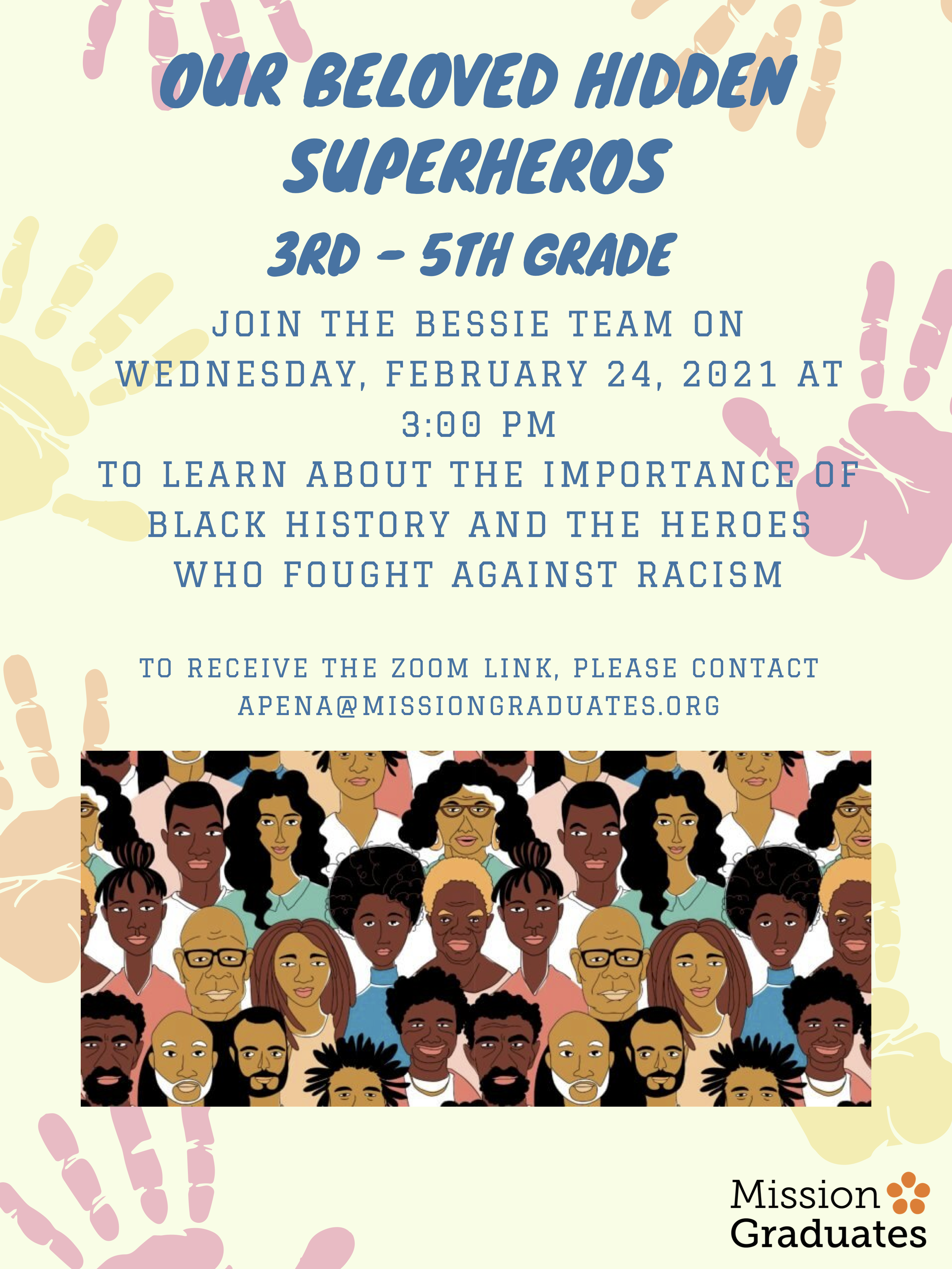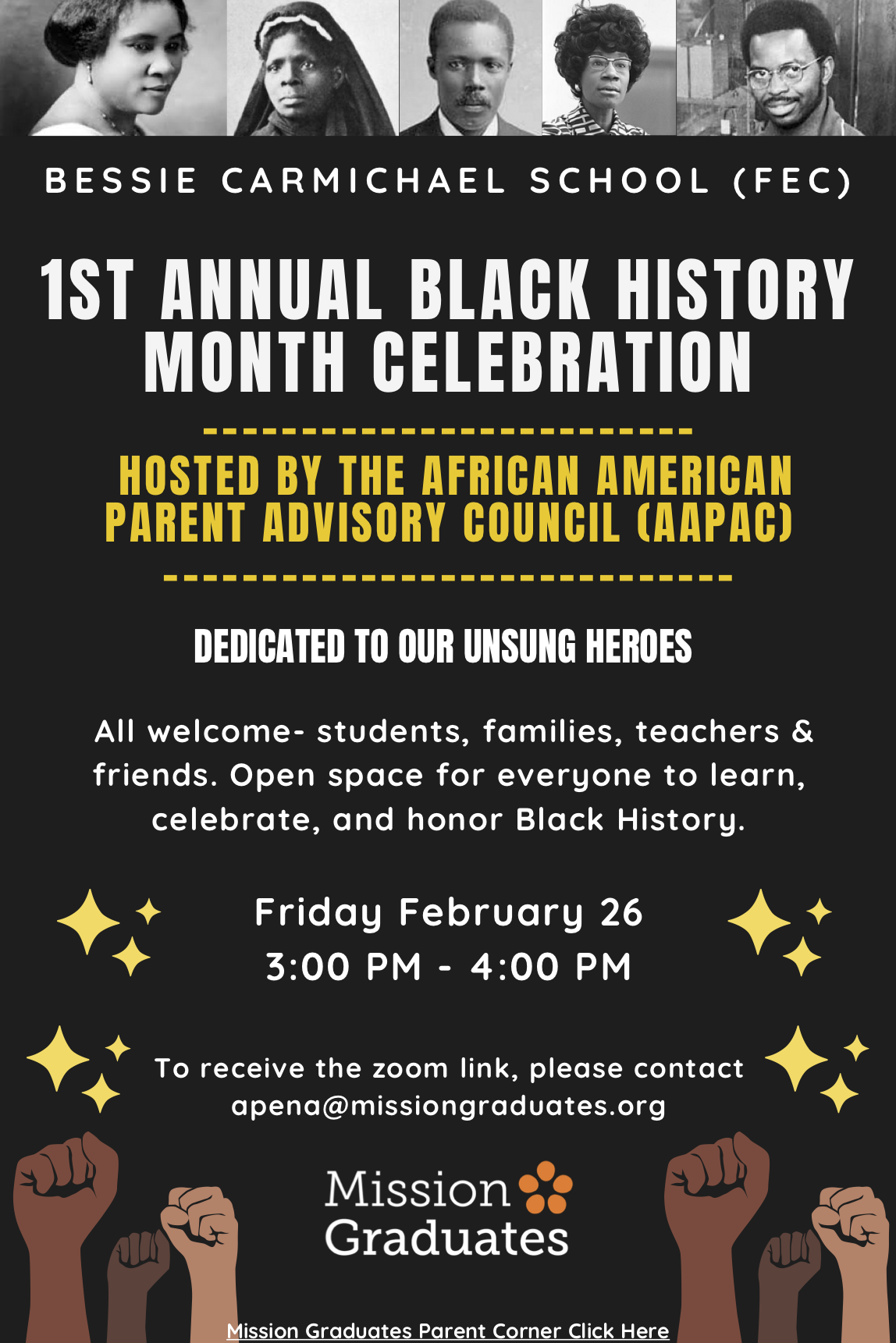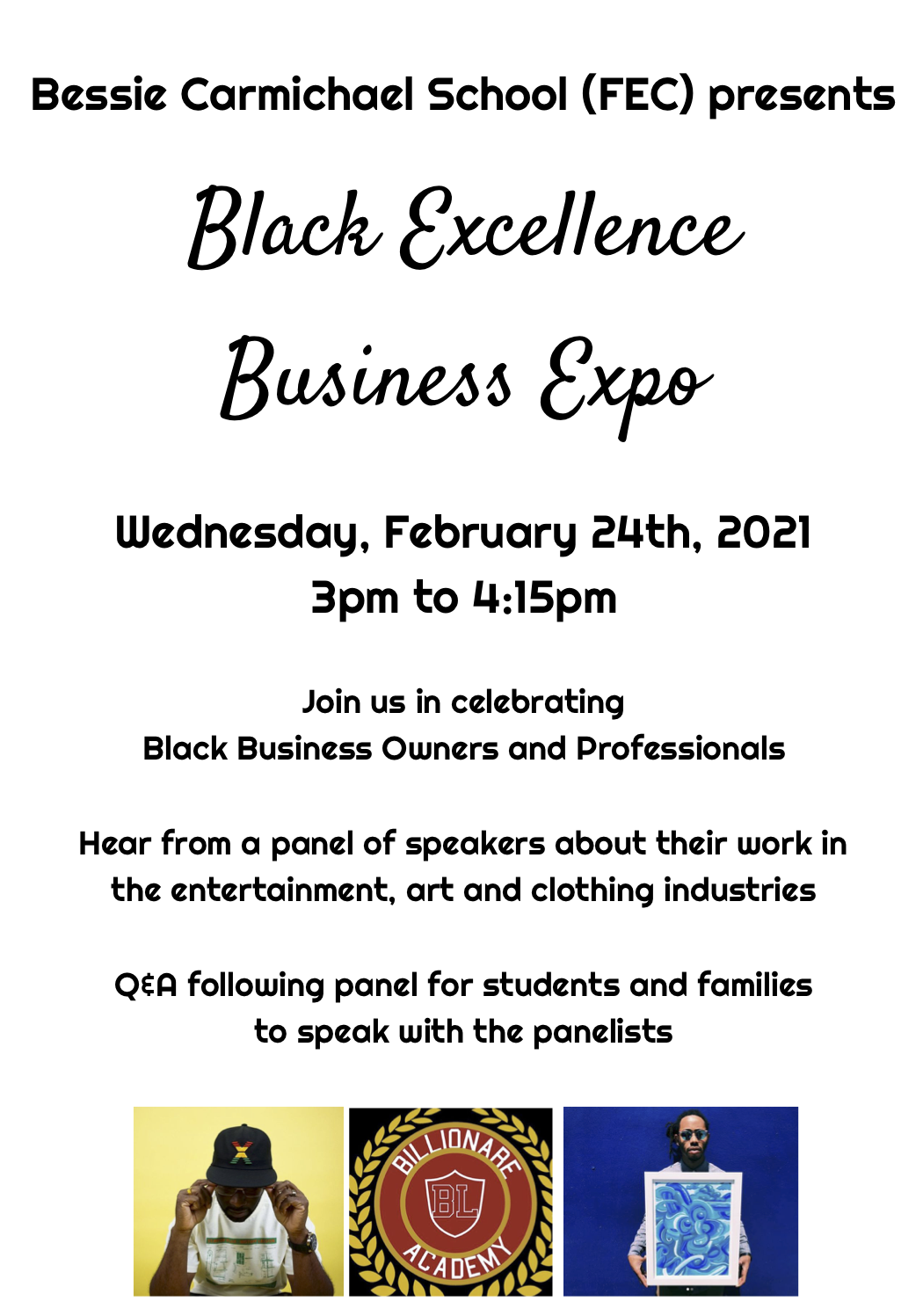 Announcement Links