Pasta night 2021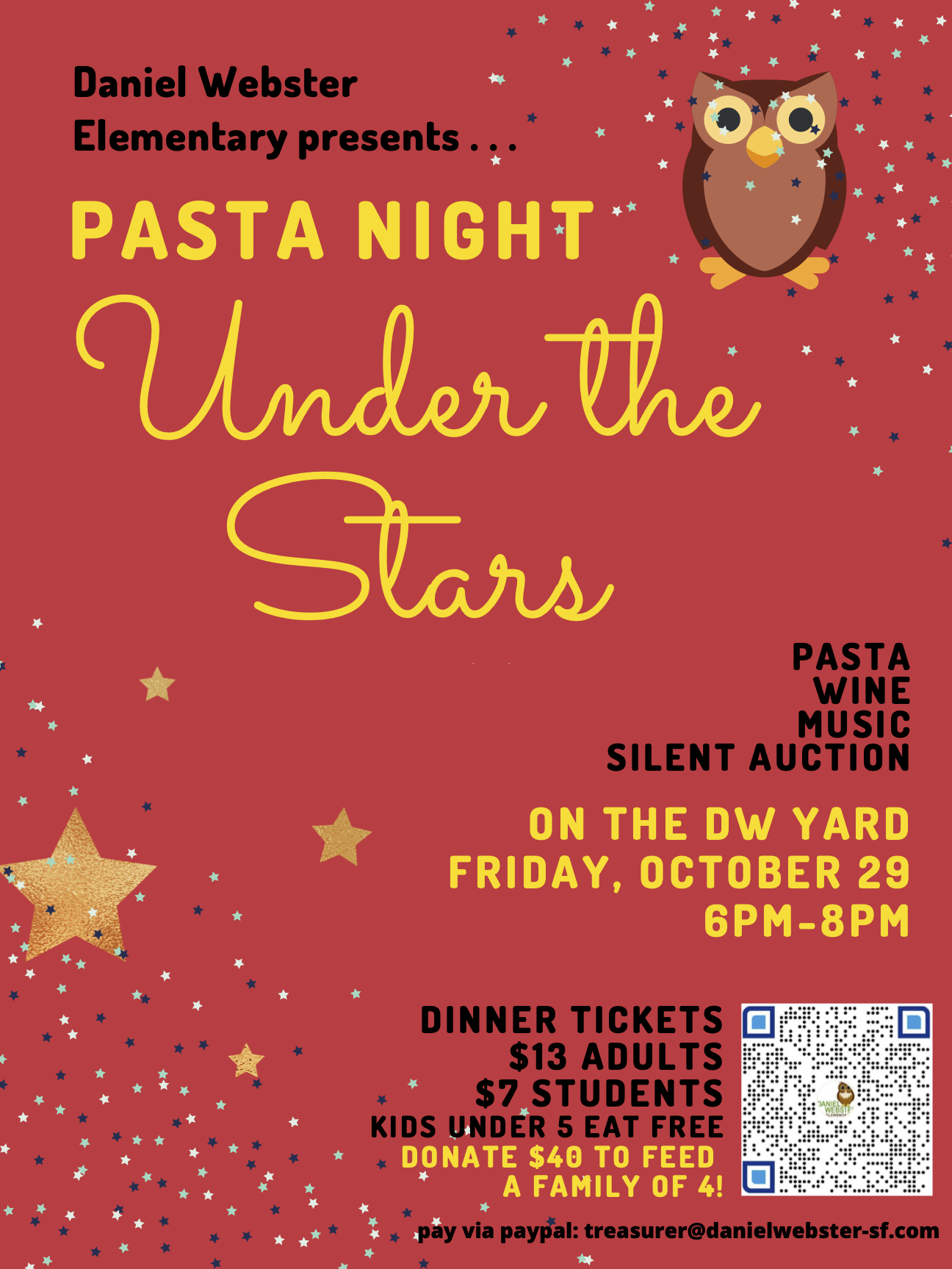 Check out our silent auction here! Still not too late to donate an item.
We still need volunteers to make this all happen - please sign up here.
If you haven't RSVP'd yet, do it! 
If you haven't paid for your tickets yet ($13 adults, $7 students, chip in extra to sponsor a teacher/family), please go to paypal to pay treasurer@danielwebster-sf.com or the QR code above. Paying in advance really helps us save on time/volunteers at the ticketing table and will help get you in faster.