MLK Beacon Extended Learning Program Schedule
Available during Distance Learning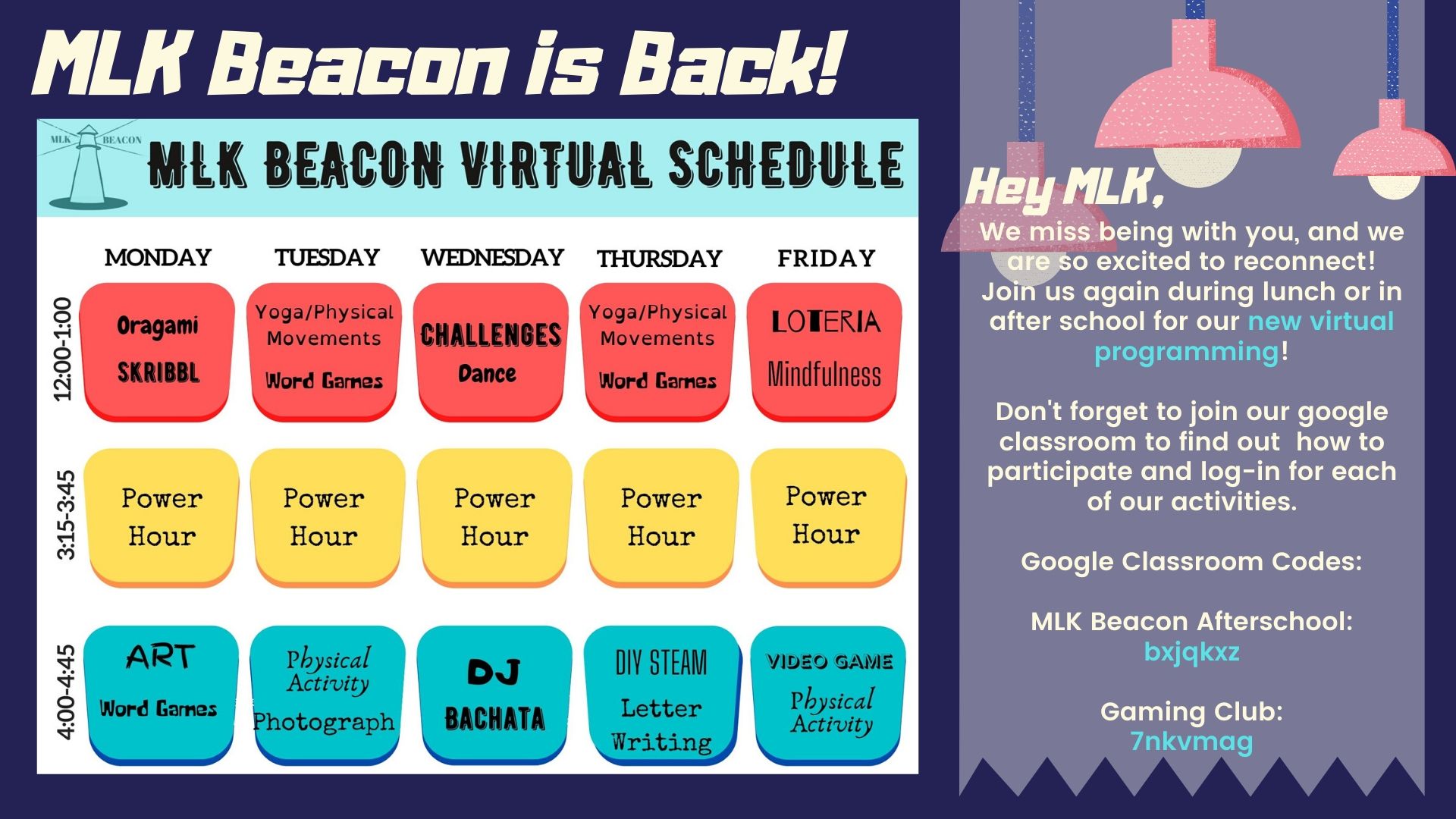 MLK Beacon Extended Learning Program Information
MLK Beacon Extended Learning Program $25 Only!
Fun Activities, Homework Help and Tutoring, Free school supper!
Open to ALL Middle School Students! 
Monday - Thursdays: 2:50PM - 6:00PM
Friday:1:15 PM - 6:00 PM
Cooking
Board Game Club
Science Mania
Sports & Fitness
Power hour (Homework)
Questions? Contact us at 415-330-1593 or email us at mlkbeacon@ymcasf.net
We are located at 350 Girard St. San Francisco, CA 94134 in Room 118.