6th Grade Supplies Pick Up
Hello MLK 6th Grade Families,
Please come to MLK Middle School (front entrance gate)
on Wednesday 9/16 between 1-3 pm
to pick up FREE SCHOOL SUPPLIES and BOOKS (Books, notebooks, pencils and more!)
for your MLK student to help your child succeed during distance learning.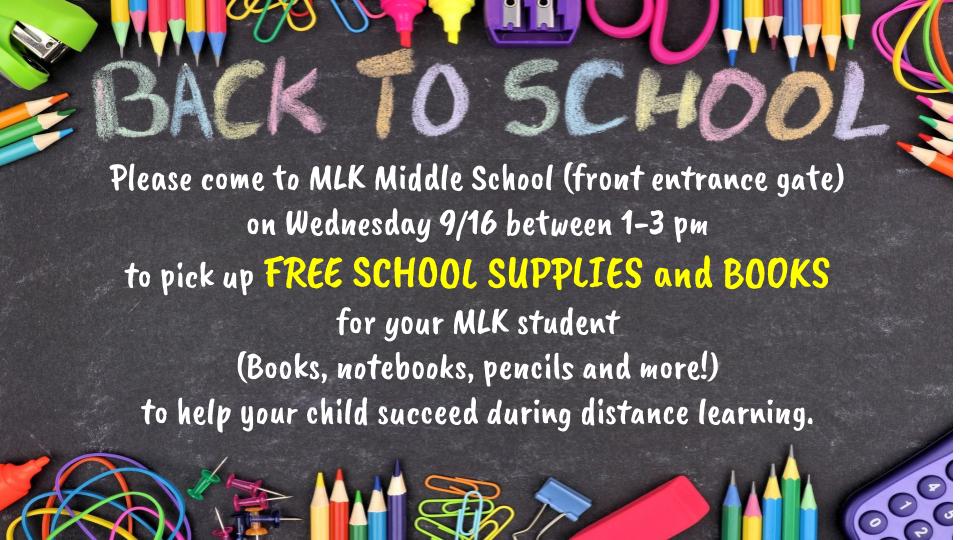 ---
請來MLK中學(正門)
星期三9月16日下午1點 - 3點
為您的MLK學生
領取免費的學校用品和書
(書籍,筆記本,鉛筆等等!)
幫助您的孩子在遠程學習中取得成功。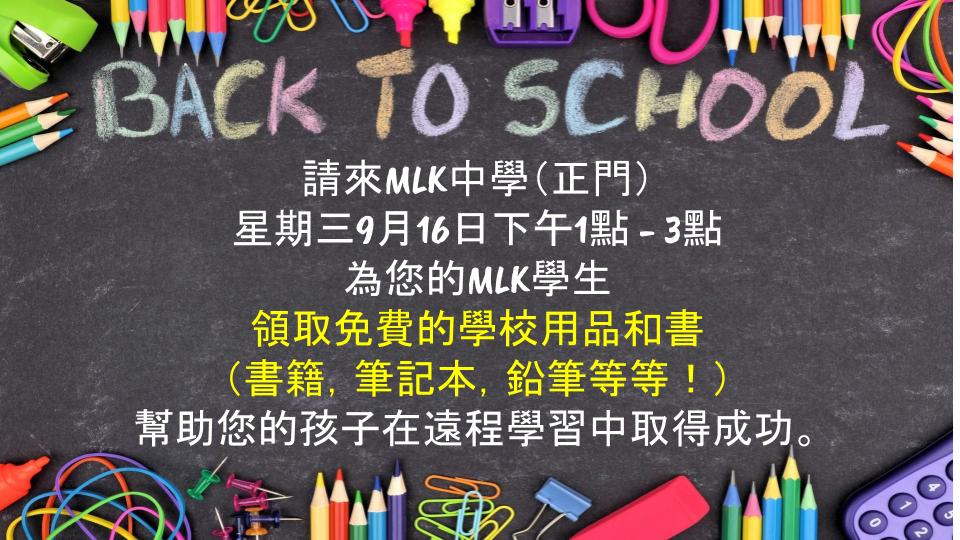 ---
Favor de venir a la Escuela Intermedia Martin Luther King Jr., MLK , (puerta de entrada principal) el dia 
miércoles 16 de septiembre de 1:00 a 3:00  pm 
para recoger ÚTILES ESCOLARES (¡Libros, cuadernos, lápices y más!) y LIBROS GRATIS para su hija/hijo, estudiante  de Martin Luther King Jr., MLK
Esta ayuda es para que su hijo/hija tenga éxito escolar durante el Aprendizaje a Distancia.