Information About On-Site Dental Care at MLK MS
University of the Pacific Arthur A. Dugoni School of Dentistry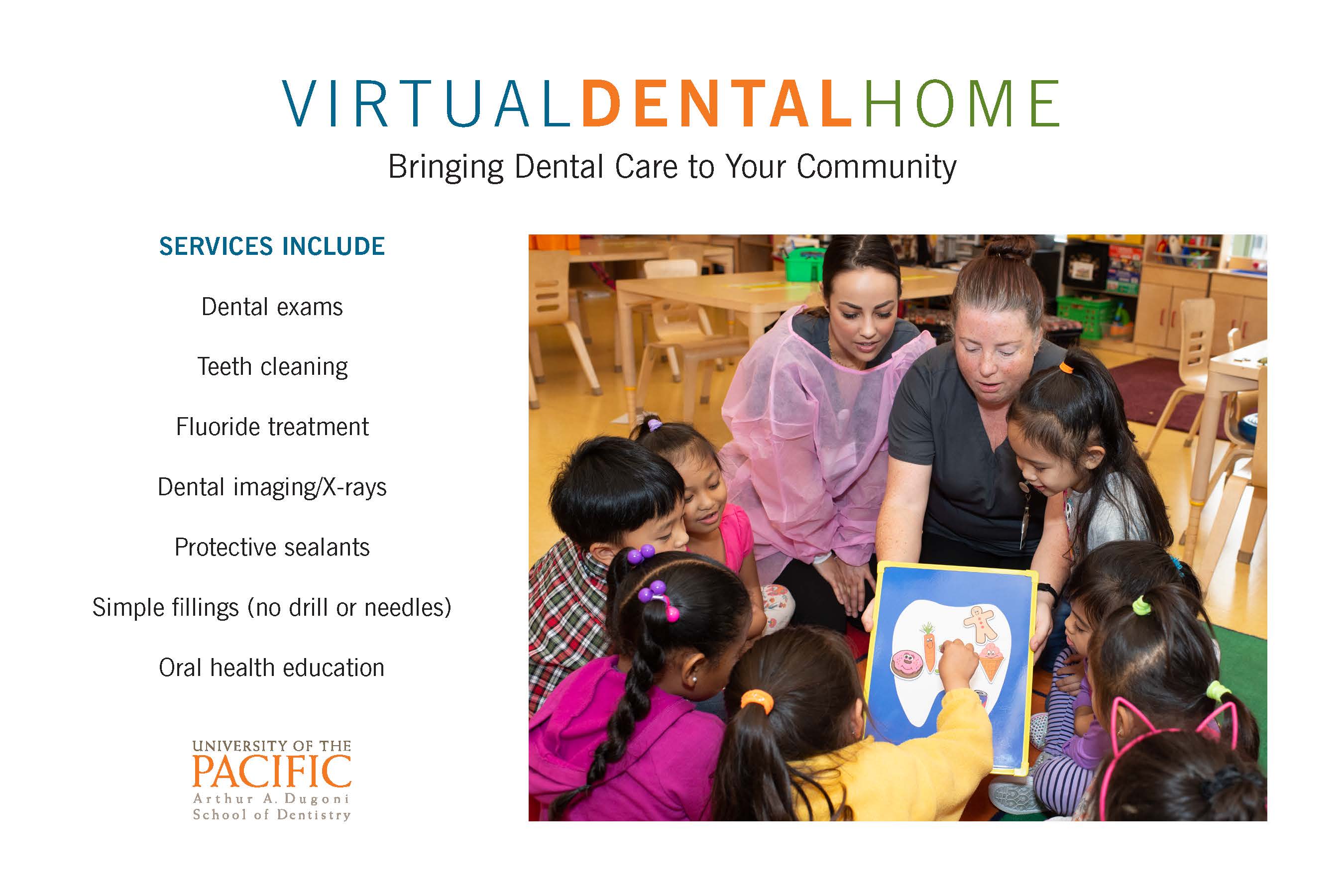 The University of the Pacific School of Dentistry is offering on-site dental care at your child's school in a program called the Virtual Dental Home. In this system a dental hygienist will collect dental records including photographs, x-rays as needed and do preventive procedures and small fillings if needed.

What Services are Available?
A Registered Dental Hygienist can come to your child's school, gather records and provide teeth cleanings and small fillings. A Dentist will review the dental records collected using a system called tele-dentistry. The benefits of tele-dentistry include having a dental examination by a dentist without having to travel to a dental office or clinic. However, a face-to-face consultation with a dentist may still be needed. At any time during the consultation, you can choose to get dental care in a dental office or dental clinic.

The dental hygienist will let you know what the dentist recommends, and you can talk directly to the dentist if you want to. If child needs bigger fillings or other work that cannot be done at school, we can help you schedule a visit at a dental office. The kinds of services that can be performed at school include:
Dental assessments and examinations
Teeth Cleaning
Fluoride Treatment
Pictures of Teeth
X-Rays
Protective Sealants
Education to reduce risk of cavities (nutrition and daily mouth care)
Simple fillings (without a needle or a drill)
Dental Service at MLK Consent Forms