Here are our expecations for student behavior during distance learning.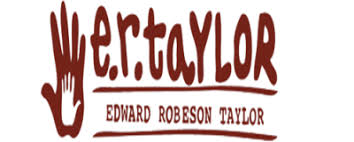 2020-21 Distance Learning Behavior & Participation Expectations/Policies
Families, please make sure to refer to the 2020-21 SFUSD Student and Family Handbook for all expectations and policies for SFUSD students.   The ER Taylor Distance Learning Behavior & Participation Expectations/Policies highlight important sections of the SFUSD Student and Family Handbook, that are particularly applicable to our Distance Learning Program.
Attendance:
School starts at 9:00 AM everyday.

All students need to be on time for school, as attendance will be taken everyday.

Students who are doing any of the following will be considered present/participating in class during distance learning:
Attending a zoom class, with or without camera on.

Joining a google hangout, with or without speaking.

Participating in a group chat.

Direct email, call, or text with their teacher.

Evidence of completion and submission of assignments via the district-designated platforms. When unable to submit assignments via district-designated platforms, students can submit assignments via emails, photos, phone conferences, or other forms of documentation.
If your student is absent for 3 days from distance learning, you will receive a wellness check-in call from a member of the ER Taylor Coordinated Care Team to see how we can support you with improved attendance

If your student misses 10% or more of the days enrolled, they will be considered chronically absent, and this will result in a SART (Student Attendance Review Team) meeting with Admin.
Participation:
When participating in synchronous learning, through a video conferencing application like Zoom or Google Hangout, students are expected to 

follow SFUSD's dress code, which will help them to "dress for success" when learning with others.

keep their microphone on "mute" and their video camera "on."

Come prepared to their video conference class:

with all necessary materials

having used the restroom beforehand.

with a mindset that shows they are "ready to learn."

It is recommended that:

Students sit up at a desk or table to be able to do their best focusing during lessons, along with having a work space for their assignments.

Students wear their ER Taylor uniforms, to help them focus on being a student, during the school day.
Positive Behavior Incentives:
It is up to each Teacher to implement a positive behavior incentive system that works for their class and students. 

All teachers are highly encouraged to implement an incentive program that celebrates and rewards students for displaying the positive behaviors that support their learning.
Synchronous Learning "Classroom" Behavior Expectations:
At ER Taylor, our goal is to develop students to be independent, critical thinkers and to set the foundation for them to grow toward the 6 focal competencies of the

SFUSD Graduate Profile

.

In support of this mission, students are expected to follow adult instructions at all times, and follow the ER Taylor code of conduct:                                                                                                                                                                                                                                                                                  

Be Safe, Respectful, and Responsible

Students will refrain from inappropriate online behaviors including, but not limited to, the following:

Name calling, teasing, ongoing bullying 

Leaving classroom instruction time/turning off video

Major disruptive behaviors to learning, such as 

repeated interrupting the speaker(s)

calling out during instruction

using inappropriate language                                                                                                                                                                                              

writing inappropriate language in the chat, including spamming

making inappropriate non-verbal gestures/signs
Behavior Consequence Hierarchy - The 5 Rs:
If students engage in behaviors that make it difficult for themselves or others to learn, Teachers will follow this Consequence Hierarchy,

called the 5 Rs

:

STEP 1: Reminder

- Teacher will remind the student of the expectations

STEP 2: Reset

- Teacher will let the student know that they have moved to Step 2 and now need to reset their behavior.  This should be coupled with a strategy that the student can implement, for example:  "You are expected to raise your blue hand if you would like to participate.  Let's practice that together."

STEP 3: Reflection

- Teacher asks student to take a 5-10 minute break from learning/discussion, to reflect on their choices.  This could look like asking the student to mute themself for 5-10 minutes, and then intentionally asking them to rejoin the learning, when that break time is over.  

If students get to STEP 3, the teacher will contact the family about the behavior choices the student made, with the purpose of investigating the root cause of behavior with the family and student.

STEP 4: Referral

- If inappropriate online behaviors continue, the Teacher refers the student to the Admin/Coordinated Care Team. The Admin/CCT members will follow up with the family to discuss the exhibited behavior, with the purpose of investigating the root cause of behavior with the family. 

STEP 5: Restoration

- Admin/CCT members will review the outcomes of the family "reach out" with the teacher.  A plan will be created to support positive relationship building between the teacher and the student.           

Depending on the situation, the team may decide to set up a phone call or video conference between the student/their family, and the teacher/Admin, to discuss what the student learned and the positive steps they are going to take in the future. 
Online Student Safety:
Please refer to the SFUSD's Student and Family Handbook, section 5.5.7, to learn about expected Internet Use and Safety.  

The following activities are not acceptable to student users of the SFUSD network by users of District computers including students. Users of District computers may not produce, distribute, access, use, or store information or engage in any act on the District computers, computer network and Internet services which includes but is not limited to the following:

1. Is prohibited by any United States or California Laws or regulations. This includes, but is not limited to, engaging in unauthorized access including "hacking," transmitting copy-righted material, threatening or obscene material, or material protected by trade secret law, District or school rules;

2. Is obscene, pornographic, sexually explicit, harmful as defined in subdivision (a) Penal Code Section 313, or harmful to minors as defined in the Children's Internet Protection Act (CIPA P.L. 106-554 – Title XVII – Section 1703).

3. Cyberbullying, which includes, but is not limited to, transmission of communications or posting of harassing messages, direct threats, or other harmful texts, sounds, or images on the Internet, social networking sites, or other digital technologies using a telephone, computer, or any wireless communication device. Cyberbullying also includes breaking into another person's electronic account and assuming that person's identity in order to damage that person's reputation.

4. Would subject the District or the individual to criminal, civil or administrative liability for its use, production, distribution, access or storage (e.g., is fraudulent, defamatory, racist, or denigrates persons based upon protected classifications, constitutes sexual harassment, etc.)

5. Violates copyright laws;

6. Allows users of the network to gain unauthorized access to any communications systems, network or file;

7. Allows another person without valid authorization access to, confidential information contained in the district computer files or any communications systems, network or file;

8. Intentionally or negligently discloses a user's password or account number to any person who does not have authorization to view that password or account number;

9. Discloses personal identification information regarding minors in violation of Board 174 Chapter 5 Student Behavior SFUSD STUDENT AND FAMILY HANDBOOK policies, District rules and regulations and state and federal laws;

10. Use of District computers for personal commercial activities;

11. Disable the Technology Protection Measures (such as Internet blocking and filtering software) in violation of this Administrative Regulation.
It is the expectation of SFUSD and ER Taylor Administration that staff will supervise and monitor usage of the online computer network and access to the Internet in such a manner that is appropriate to the age of the students and circumstances of use and in accordance with Board Policies, District Administrative Regulation, the Children's Internet Protection Act and all applicable federal, state and local laws and regulations. The District will also monitor use of the Internet through a regular analysis of Internet usage.

All student users shall comply with the following Network Etiquette:

a. Restrictions against inappropriate language apply to all speech communicated through the District Internet system, including but not limited to public messages, private messages, and material posted on web pages.

b. Student users will not use obscene, profane, lewd, vulgar, rude, inflammatory, threatening, or disrespectful language.

c. Student users will not post information that, if acted upon, could cause damage or a danger of disruption.

d. Student users will not engage in personal attacks, including prejudicial or discriminatory attacks.

e. Student users will not harass another person. Harassment is persistently acting in a manner that distresses or annoys another person. If a user is told by a person to stop sending them messages, they must stop.

f. Student users will not knowingly or recklessly post false or defamatory information about a person or organization.

g. Student users will not forward a message that was sent to them privately without permission of the person who sent them the message.

h. Student users will not release any personal contact information about themselves or others without obtaining the written consent of the parents/guardians of students, and filing such consent with their instructor.