Summer Internships for High School Students 2020
This summer, SFUSD College & Career Readiness will have hundreds of internship opportunities for high school students!  Our programs are designed to provide students with opportunities to experience college, explore a potential career, and gain valuable job skills through work-based learning. We have internships working with children, school gardens, health and wellness, youth leadership, and auto and construction.   We also have fellowships in local businesses such as law offices, hotels, restaurants, banks, biotech, and technology.  Most internships and fellowships are 90-150 hours over six weeks  (End of school - July 17th) @ $16.50-$17.50/hr. Career Pathway and Academy students have first priority in fellowships working in local businesses. Most internships include a class for CCSF credit or credit recovery.  We have an internship for you, even if you need summer school! High school students should sign up with the Summer 2020 Interest Survey.  Find more information by going to our website at www.sfusd.edu/summer.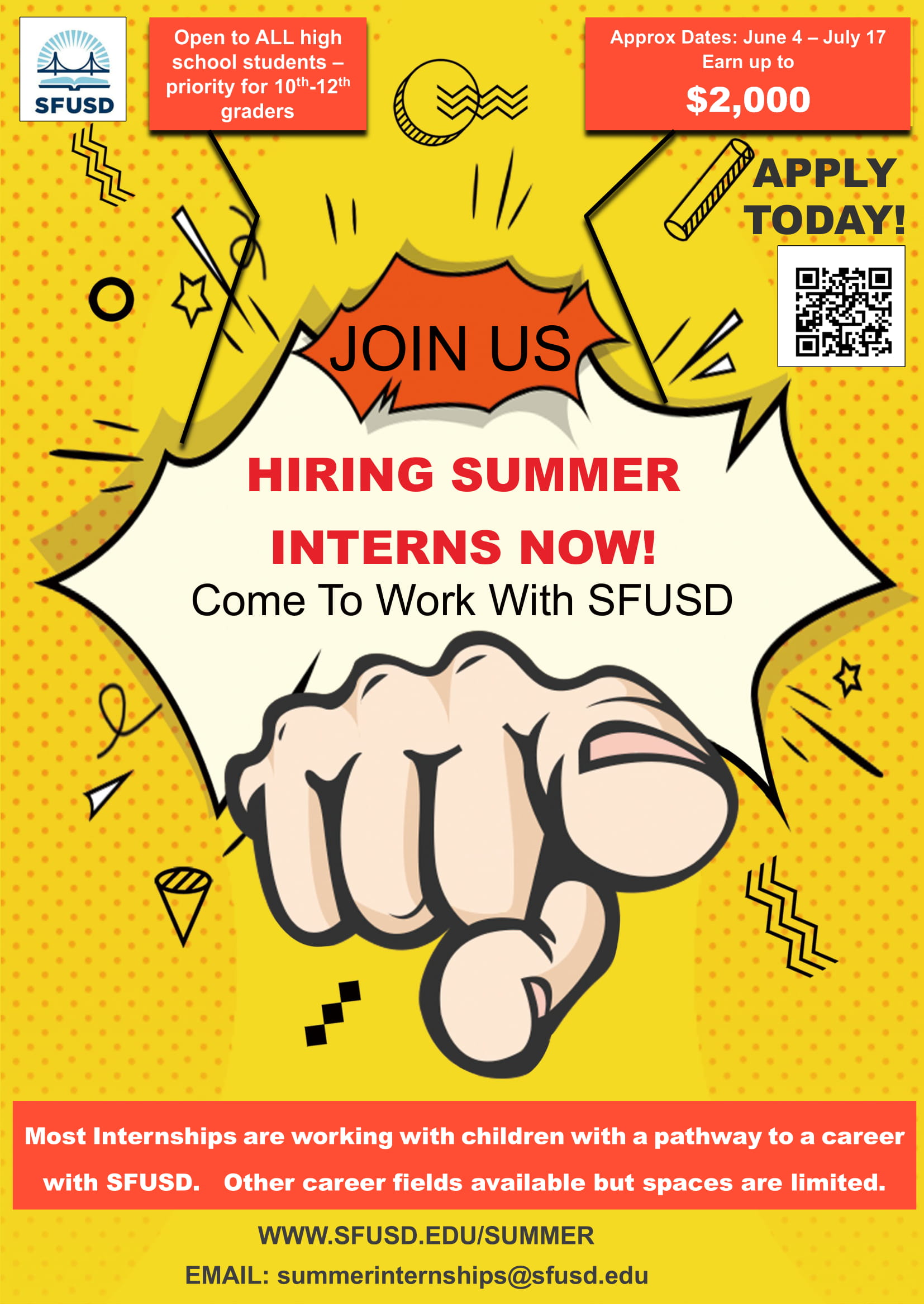 Summer Dance Program offers Paid Opportunity for Girls Ages 14-19
GIRLFLY is a summer dance and artist-as-activist program for girls from San Francisco ages 14-19. GIRLFLY was founded in 2006 by Jo Kreiter of Flyaway Productions, a San Francisco dance company. GIRLFLY is a 4-week summer program that engage the girls in daily dance instruction and teaches best practices for artist activism. The girls make their own dances and art projects, then perform them on the last two days of the program. GIRLFLY will take place July 6-30 at CounterPulse (80 Turk St, SF). This 80-hour program engages youth in professional dance instruction; activates creativity through dance-making; teaches social awareness through advocacy projects; and builds positive self-esteem through performance. Each girl must apply to GIRLFLY, and upon completion of the program, she is paid a $500 stipend.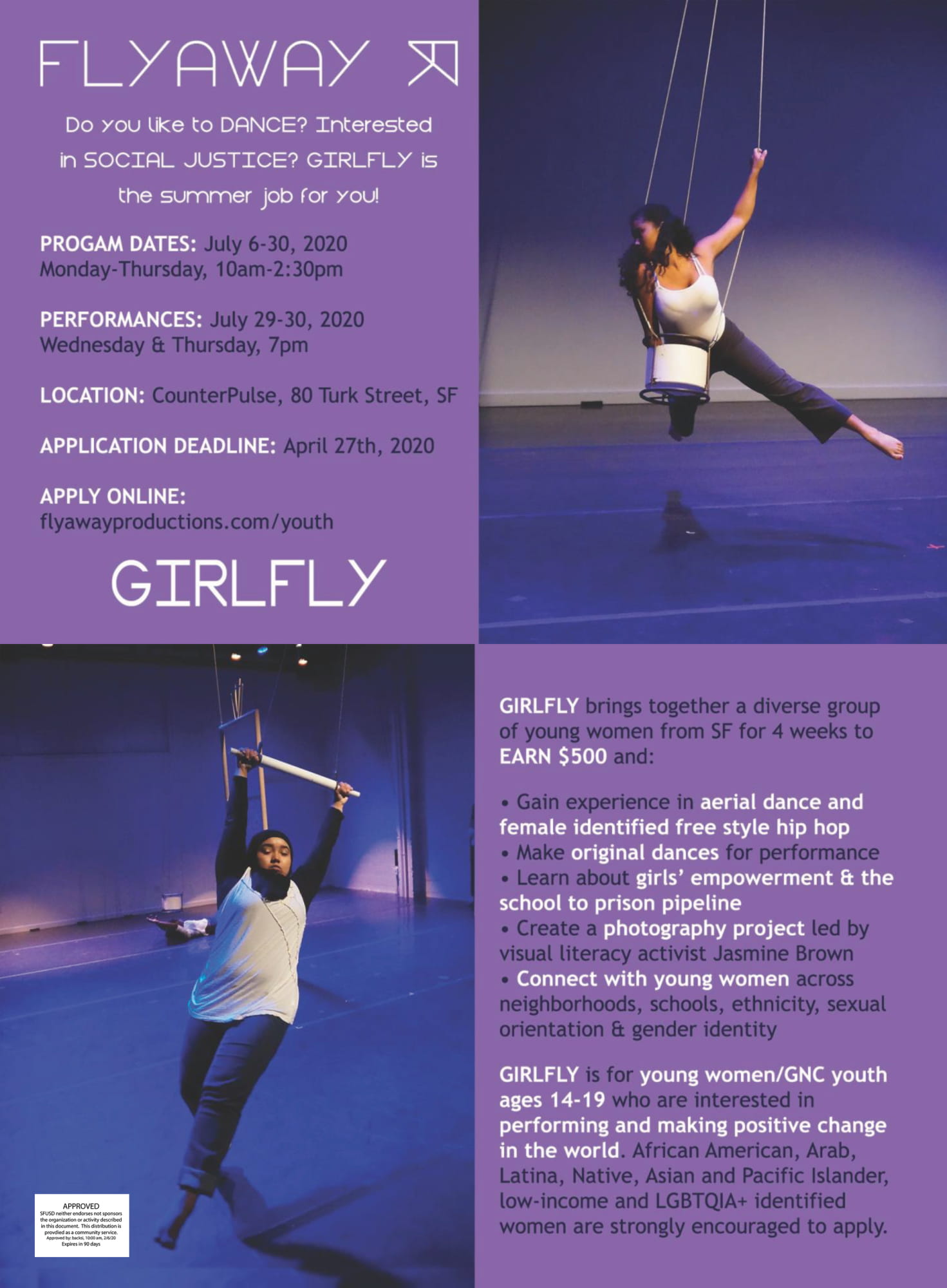 San Francisco PAL Law 2020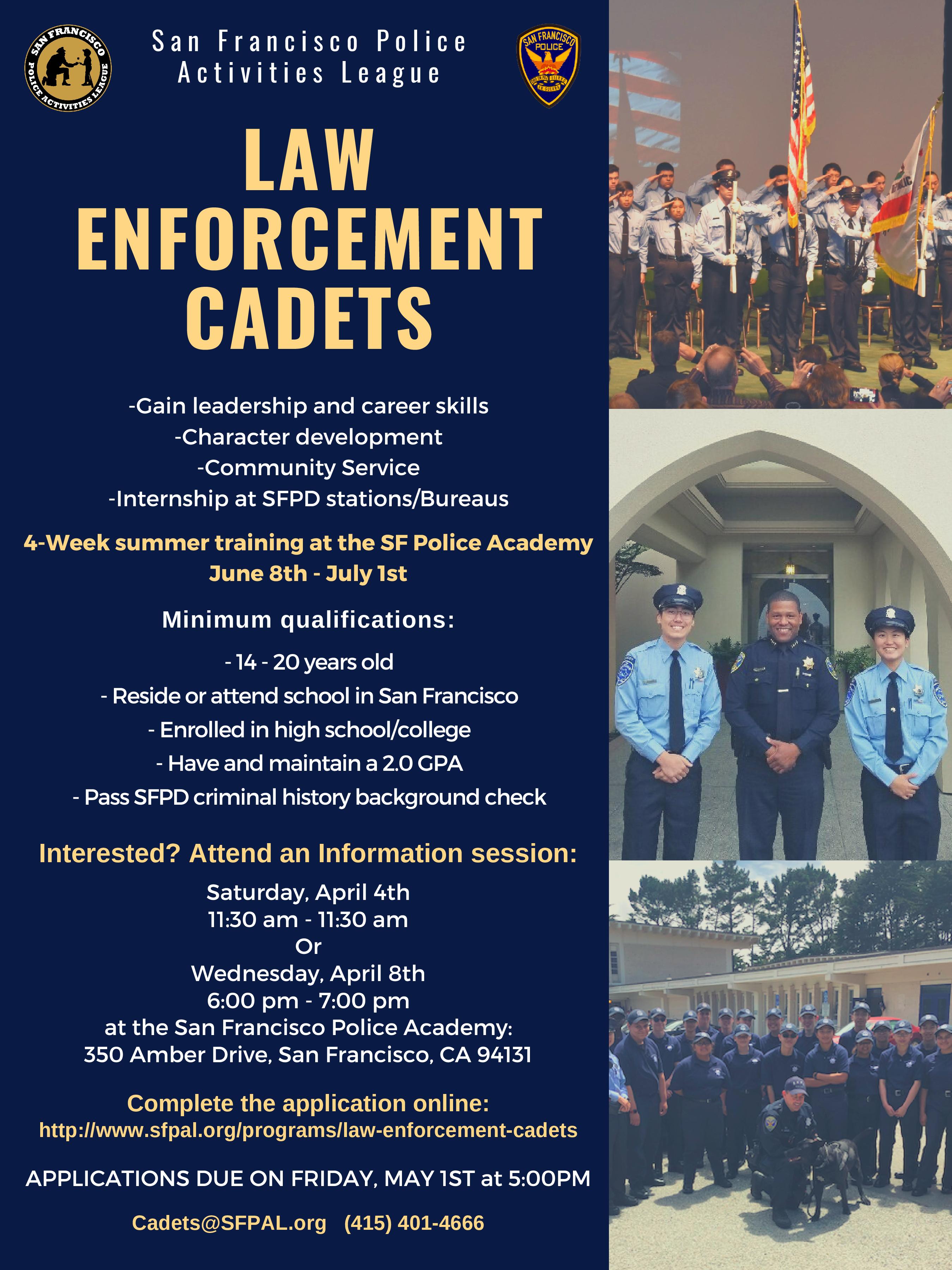 Stanford Girl@Code Summer Program 2020
Stanford Engineering Program is looking for Female Juniors to join their Girls Who Code program this Summer. Requirements listed below.
We are looking for students who are
juniors this year,
who have strong math and science skills, and
have little to no prior programming experience.
In terms of the application process itself, we're looking for teachers and staff to nominate students by sending us an email with the names of the nominated students, brief recommendations for the students, and a copy of the students' transcripts. If you'd like to nominate multiple students, we'd appreciate it if you could rank-order the students based on how impactful you think the program would be for those students. The students themselves will need to fill out a short online application, which is available here:
    http://bit.ly/GirlCode2020Application
For more information: Feel free to email at girlcode@cs.stanford.edu or to visit our website at girlcode.stanford.edu.