Events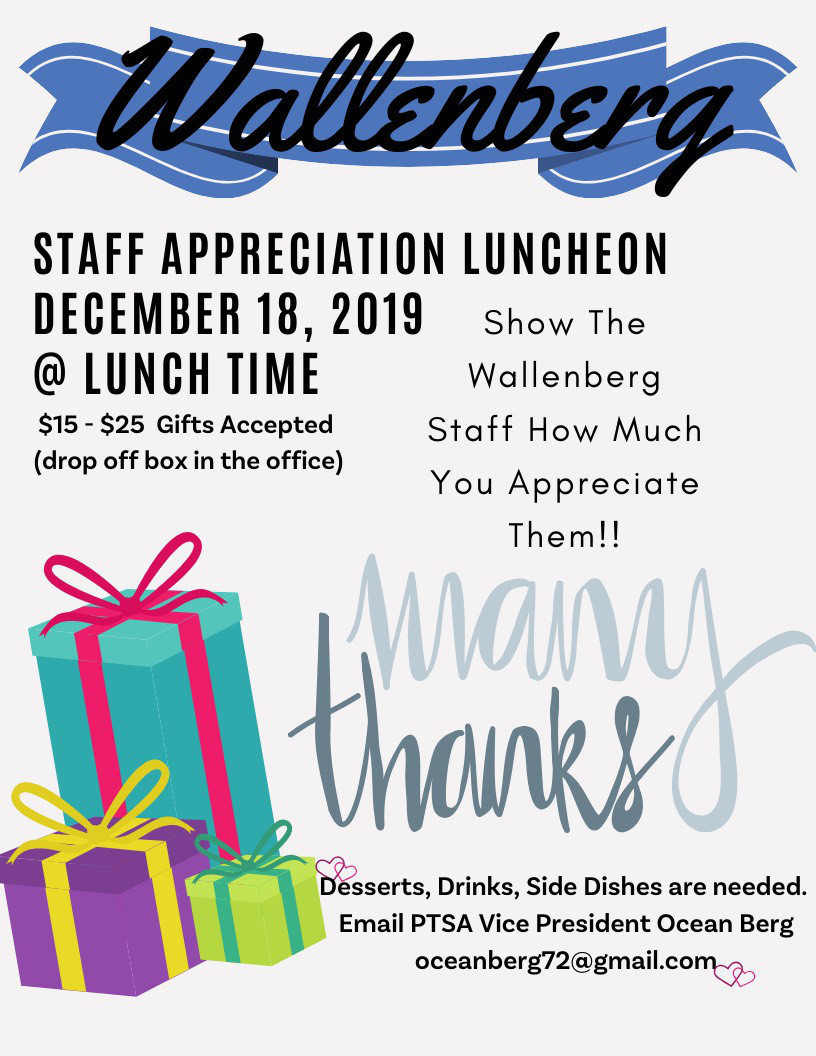 Help the PTSA show the Wallenberg Staff our appreciation of their work for our students.
The PTSA will provide a lunch for all staff on December 11, 2019.
We need help in the following areas:
Desserts
Drinks
Side Dishes
$15 - $25 gifts are also accepted. There is a drop box in the Main Office.
email PTSA President Ocean Berg (oceanberg72@gmail.com) if you have any questions.