Essential Information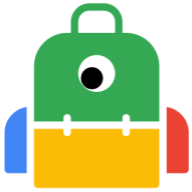 Showcase is a digital portfolio tool that allows students to select artifacts and reflect on their progress towards SFUSD's graduate profile competencies. 

Students and teachers can access Showcase through Clever at clever.sfusd.edu
Curricular Uses, Resources, and Tutorials
Students can use Showcase to build content knowledge and 21st century skills, including the following digital learning competencies described in SFUSD's Digital Learning Scope & Sequence. 
Use digital tools to document their process and contribute towards a digital portfolio that includes a curation of their best work and reflection on how that work contributes to their academic learning goals, personal interests, and career aspirations. 
Students can use Showcase to create a digital portfolio that demonstrates mastery of SFUSD's graduate profile competencies. 
Showcase Tutorial
An intuitive and structured student portfolio tool that is simple enough to be used at any age, and flexible enough to be adapted to a wide range of authentic assessment practices in schools, from informal student-led conferencing to panel-based defense presentations.
Common Sense Media Aligned Lessons
The following topics and lessons will help students use Soundtrap effectively and responsibly. 

News and Media Literacy
Identify credible & trustworthy sources of information, consider legal and ethical aspects of using the creative work of others, and apply this knowledge as they create & curate digital content. Common Sense Media lessons addressing news and media literacy
This page was last updated on November 22, 2021