All About Ms. Jean Parker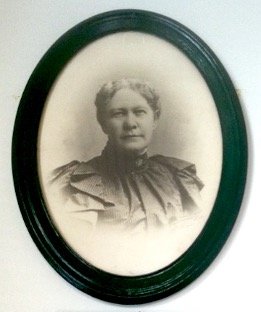 Jean Parker was born in Nova Scotia on June 6, 1841 to parents recently arrived from Scotland. In the 1850's Jean and her family traveled south to the east coast of the United States, then headed west (perhaps via covered wagon) to Shasta County in Northern California.  In the 1860's, Jean was sent to study in San Francisco, becoming one of the first graduates of San Francisco High School, later Lowell (then located at Powell & Clay Streets).  She returned to Shasta to teach school, then some years later, moved back to San Francisco with her family.
Following the Civil War, Jean continued her teaching at Denman School (now James Denman MS) in the Outer Mission district, and at several other sites, becoming Acting Principal of Rincon Primary and then Principal of the Haight School.  Miss Parker was gaining a reputation throughout the state (and the nation) for her educational policies and teaching excellence.  In 1880 while at Haight, she was "elected" principal of The Broadway Grammar School in North Beach, then a secondary school for girls.  She headed The Broadway School from 1880-1901.  According to The Sierra Educational News (then a noted teaching journal), her 21 years there were the "happiest in her life". She made many great improvements in the curriculum, believing in the importance of "artistic and cultural studies" as well as academics, then known as "The Three R's".  She was very proud that the students in her care came from many different countries and economic backgrounds. Several famous figures from her day, including Julia Ward Howe and Susan B. Anthony came to visit her school.
In May of 1901, The Broadway School was re-named in honor of the much beloved Miss Parker.  She retired from "active service" in 1902, but was briefly recalled to instruct in the teacher-training program at San Francisco State Normal School (now SFSU). Jean Parker "passed to rest" February 27, 1920 in Belmont, CA, and was reportedly buried alongside other family members in Piedmont, across the Bay.  Her goals of multi-culturalism and social justice, and of learning beyond the "Three R's" are enthusiastically upheld at Jean Parker School today, over 135 years later!

--  Nancy Olexo/Ms.O, Jean Parker Library Teacher, November 27, 2016