Our Vision
Independence High School is committed to meeting the needs of a diverse group of students, many of whom have been underserved in education. We believe our individualized learning structure and menu of supports create the conditions for students to become self-determined learners who find success in school, career and beyond.

Independence High School serves students in Grades 9 through 12 in an independent study model. Students at Independence High School can partake in one of two models: The traditional model serves students with a proven record of successful independent study. Students meet with a supervising teacher once a week, for an hour, and complete 30+ hours of work independently.
Most students participate in the supportive model, where students attend school 5-15 hours a week, with an individually-tailored schedule that meets their academic, social-emotional and career goals. Students are paired with an Advisor who serves as their Humanities teacher as well. Students meet for small group sections in Humanities, math, science, and also PE, art, and other electives as needed. In addition, students are assigned two hours in the Learning Lab to receive tutoring and support completing their independent work.
Independence students have access to concurrent enrollment at City College of San Francisco, where they can earn both high school and college credit. Foreign Language offerings at Independence include Spanish and Cantonese. Art Electives include Ceramics, Drawing, Painting, Mural, Digital Media and more. Other electives include Surfing, Computer Programming, Maker Space, Outdoor Education, Intramural Basketball, LGBTQIA Studies, Interdisciplinary Studies and more.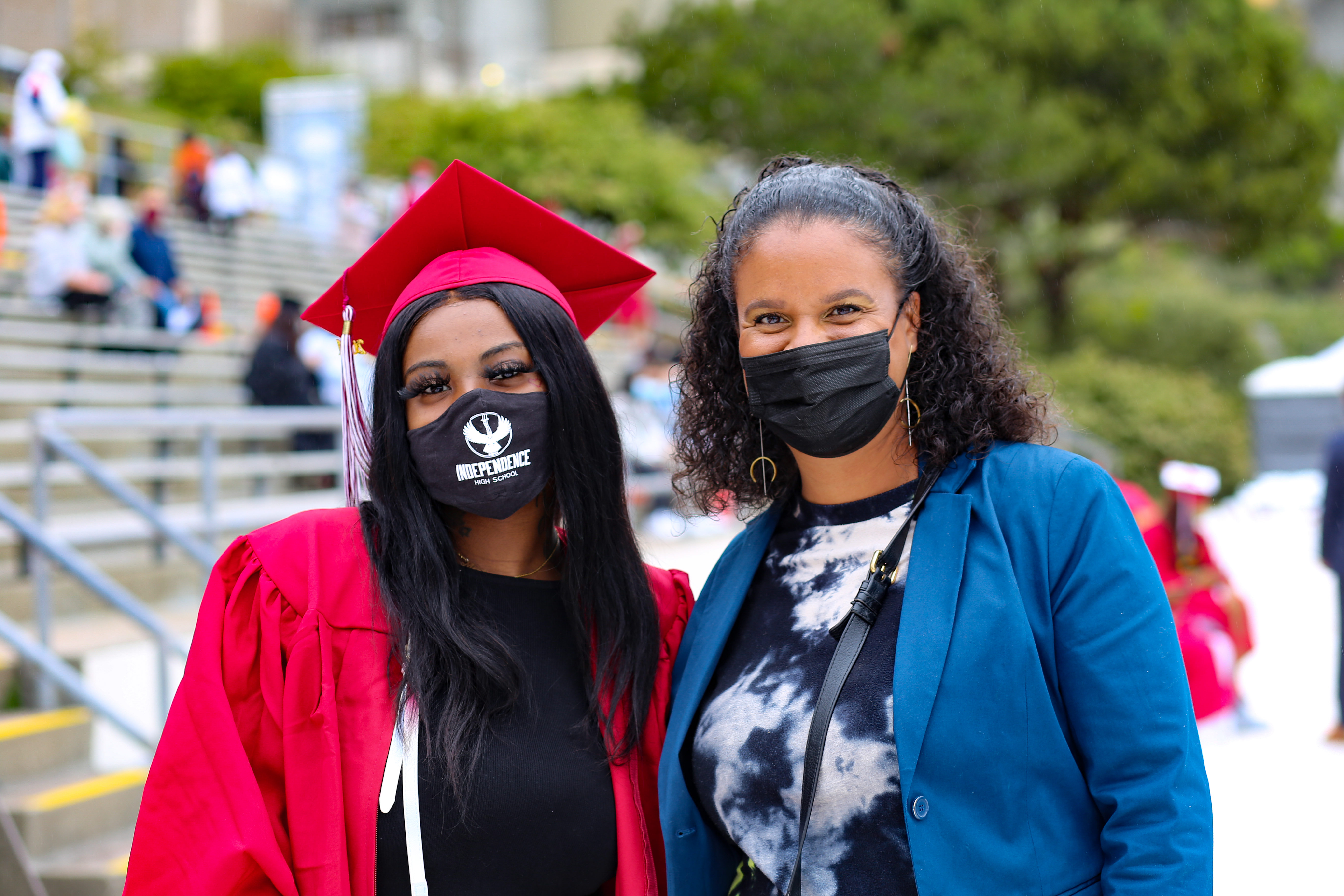 This page was last updated on January 12, 2022