Welcome Back Letter
August 2021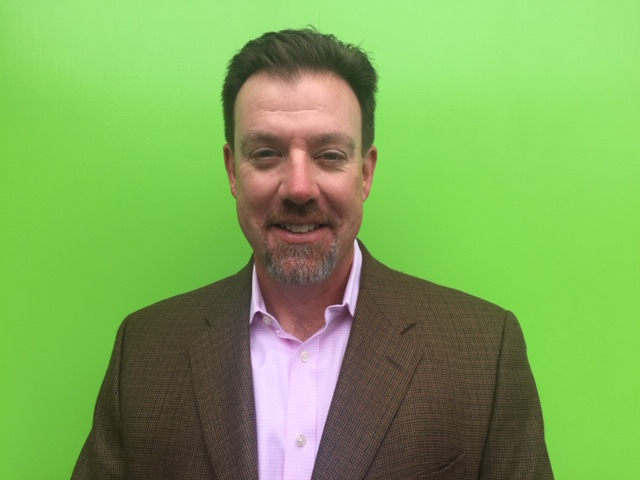 August 5, 2021
Dear Cobb Family Community,
For those of you who are new to Cobb, my name is Joe Funk and I am the proud principal of Dr. William L. Cobb Elementary School, a nearly 100-year-old institution in the Western Addition / Pacific Heights neighborhood, serving PreK – 5th grade. This amazing community is filled with dedicated teachers and staff, supportive families and community members and, most of all, incredible students who grow academically and emotionally every day.
This is a special place – filled with a sense of purpose to build and sustain programs that recognize the potential of every learner in a setting that honors their experience and provides them with a joyful learning environment.
It is also a place where we will continue to reflect and act on how we become a sustainably anti-racist institution. We do this by naming policies and practices that embed racism in our institution and serve only to further marginalize members of our community (for more on this, please see our school webpage to read our Black Lives Matter statement). We are not there yet but we are on the journey.
School begins on Monday, August 16, at 8:40 AM and I am so pleased to welcome you to or welcome you back to Cobb! I am thrilled that we will have all of our students back, 5 days a week for full school days starting on Day 1.
I am fully aware that for most families, the number one concern is about how Cobb intends to provide for student safety and health as we continue to be roiled by COVID-19.  I have included some of that information below and I encourage you to join me at the New and Returning Family Orientation on Friday, August 13, where I can share details and answer questions. This event will be OUTDOORS on our upper playground.  All attendees must wear a protective face mask. I will also host an online version at 5:00 PM that day (see below).
Safety in the time of COVID
(The COVID situation remains fluid so protocols may change – this is the best info I have at this time)
I am happy to report that while some restrictions remain, school will NOT look like it did when we returned to finish the school year last April.
We will no longer be screening students at the gate before they are allowed on campus.  This expectation now rests with you, their parents and caretakers.  It is essential that students showing symptoms of any kind stay home.
Parents and caretakers MAY come on to campus for our morning circle and to pick up students at the end of the day – provided they wear masks at all times while on campus.  However, for the time being, we will not have parents/caretakers joining our classrooms or entering our hallways.  Because our students are not eligible to receive a vaccine we must be cautious about their exposures. Additionally, as I write this, we are seeing a great deal of press about the Delta virus and its aggressive nature.
One significant change to last year's protocols is that we will no longer need to quarantine an entire classroom if one student or adult in that class is diagnosed as COVID-19 positive.  Instead, we would investigate to determine who the actual close contacts might be according to the "6 foot, 15 minutes, 24 hours" definition and then we would work with those students/adults on the appropriate quarantine protocols.
Here are the expectations for students:
Students will wear masks at all times except for when they are eating (or napping in PreK).  We will continue to promote mask wearing outside as we desire to be mindful of the Delta variant's ability to spread more easily than the variant we encountered last year.
And for parents and caretakers:
Students MUST stay home when sick! Here is the list of symptoms that may indicate COVID.  If your child has any of these, they must stay home AND it is important that you notify the school:
Fever or chills
Cough
Shortness of breath or difficulty breathing
Fatigue
Muscle or body aches
Headache
New loss of taste or smell
Sore throat
Congestion or runny nose
Nausea or vomiting
Diarrhea
If a student is showing any of these symptoms, we urge you to have them tested for COVID before returning to school.

Get vaccinated! The vaccine is available for people 12 years and older. Most children get COVID from adults at home or in the community.
Additionally, here is a summary of the school-wide practices and expectations:
Changes to COVID protocols from last year:
No screening at the gate before entry for students

Students no longer need to remain in cohort groups –they may mix and play together

Staff may work with more than one group or class

Materials in classrooms may be shared and do not needto be cleaned between uses

No class size restrictions or maximum occupancy limits other than fire code

No whole-class quarantine should a student or staff member be diagnosed with COVID 

Parents may come onto campus to support drop off and pick up.  They must be masked at all times while on campus.

We may hold events - though there will be some requirements to support contact tracing should that be needed

Field trips are allowed, except for overnight trips which will not be permitted

We can SING again! 

Drinking fountains will be open

MORNING CIRCLE WILL HAPPEN DAILY! - in order to

provide more space for families who join us, we will hold it on the basketball/kickball space instead of the soccer space
Restrictions/Protocols that will continue:
Mask wearing will continue to be expected for all students and adults while on campus. 

Due to ventilation concerns, will continue to have lunch outdoors - UPDATE - we are now using the cafeteria on rainy or cold days.  We will be transitioning to indoor recess either in December or in January. 2 large-space air purifiers are now installed in the cafeteria to promote circulation and clean air

Doors and windows will continue to be opened to allow for air circulation.  Protocols for smoke days are being developed at the central office

Close Contact definition - 15 min. within 6ft over 24 hours - remains in place

Greet without touching
Before and After Care
Our Beacon partners will continue to provide an on-site After School program for many of our students. That's great news. 
Even better news is that they will also be providing a Before School program! The stars have aligned after several years of trying to put the pieces and budget in place.
The After Care program will continue to have subsidies supporting access for all families.  However, Before Care is not subsidized and will have fees associated in order to attend. I will work with Beacon on what Cobb can do to ensure that access is inclusive.
Accessing any kind of financial support will require that you first complete the Multipurpose Family Income Form (see below).
Applications are now available at community.ymca.org.  All inquiries should be directed to our Beacon YMCA site leader Gabbie Torres (gtorres@ymcasf.org) or text her at (415) 470-4743.
School Meals
We will begin the year having students eat breakfast in the classroom and lunch outside.  
Breakfast and Lunch will continue to be served, free of charge, to all Cobb students.  However, it is truly important that you fill out the Multipurpose Family Income Form each year.  The information we gather provides Cobb a vital source of funding that allows us to maintain small class sizes and offer other critical services to your children.  Please see the next section for more information.
Multipurpose Family Income Form ("MFIF")
The "MFIF" is an annual form that we ask all of our families to fill out.  Cobb and Cobb families benefit directly from the information gathered on behalf of the school, including:
·   Critical funding to support smaller class sizes in the upper grades
·   Funds to provide mental health services to students
·   Access to financial aid for our before and after school care programs
·   Future support to maintain free breakfast and lunch service for all Cobb students
Simply go to www.schoolcafe.com to sign up. Use your SFUSD id and login to get started.
Morning Circle
We are SO excited to restart our Morning Circle!  When we start the year, we will gather on the basketball court / kickball area of our blacktop each day at 8:35 AM.  This will provide ample space for us all to be together while reducing the risk of transmission.  ALL STUDENTS AND ADULTS PRESENT MUST WEAR A MASK.
During inclement weather, we will NOT hold a morning circle and students will go directly to their classrooms upon arrival.
Bell Schedule
·   We will open our gates at 8:20 AM each day.  This aligns with the time that staff begin their supervision duty.
·   Morning Circle begins at 8:35 AM
·   School begins each day at 8:40 AM
·   School ends at:
o   2:55 PM on Monday, Tuesday, Thursday and Friday
o   1:40 on Wednesday – this is our new early-release day
Supplies
Please do not trouble yourself with purchasing school supplies.  We will provide the paper, pencils, pens, etc. that are necessary for learning.  We believe that a free public education means just that – free!
However, as far as personal items, we recommend that children have the following:
·   Backpack (we can provide one if requested)
·   A light jacket or sweater – we will be keeping doors and windows open
ParentVUE!
ParentVUE is a valuable tool for accessing your child's grades, attendance and other records.  More critically, it provides you the opportunity to keep your contact information current so that Cobb can connect with you about important school news and events.
In this mailing we have included more information*, including a login/password for your family.
PLEASE sign up today!
*please note that the teacher assignment at the top of the page is preliminary and may change
Thank you all for making it to the end of this letter! I can't wait to meet you and your children where together we will ROAR WITH EXCELLENCE!
In community,
Joe Funk, Principal
2725 California Street, San Francisco, CA 94115 ‖ phone: (415) 749-3505 ‖ fax: (415) 749-3436 ‖ cobbelementary.com
This page was last updated on November 5, 2021