Our Program
Transitioning into a new country is not an easy experience.  It can be an especially hard adjustment when a student does not speak the language of the larger system of education in the country nor is familiar with the culture of the new country.  
Very often, the transition for Chinese-speaking newcomer-immigrant students is all the more challenging because of the dramatic differences between the Chinese language and the English language, as well as the radical differences between Chinese and American culture.  This makes the needs of our newcomers quite unique, and the Edwin and Anita Lee Newcomer School (EALNS) is specifically designed to address them.  
Our program provides:
A firm foundation in basic fundamental English Language Development 
Language Development focused around experiences
Academic language development
Familiarizing students with American Culture knowledge

Holidays, education system, conversational conventions, courtesies, etc.

Primary Language supports
Family supports in their transitions between educational and social systems
Fundamental English Language Development
For newcomer learners of English from China, it is important to focus on the beginning, fundamental levels of the English language. A large focus is on mastering the alphabet, basic phonics, and pronunciation of sounds. Our goal is to have each and every one of our students develop a strong foundation in English. Our newcomer program allows the time for students to master the building blocks of the English language.
We work on the fundamentals and utility of the English language based upon content-level material. Our teachers scaffold content to enable access for the newcomer students. Grade-level material are often inaccessible for our newcomer students. All lessons are modified and structured to support newcomer learning. Language development is built around experiences that include hands-on learning, field trips, and dramatic arts.
Primary Language Development
Learning English is a priority for newcomer students, but equally importantly is the need for our children to maintain their home language and home culture.  As students transition into their lives as Chinese Americans, it is so vitally important for them to embrace both sides of this identity.  Students in our newcomer program will have Chinese language support and lessons to maintain, enhance, and deepen their home language as well as their home culture.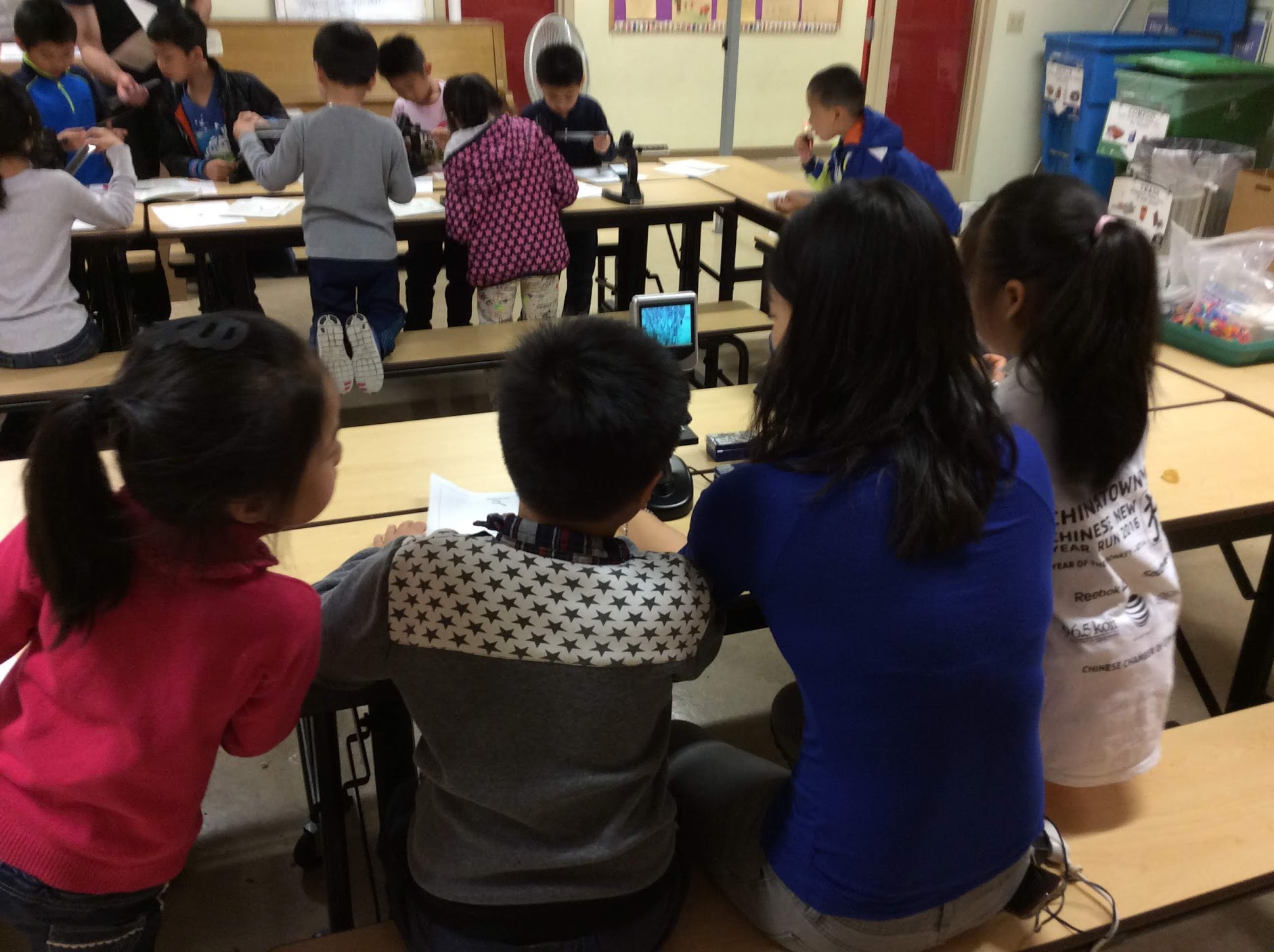 This page was last updated on June 8, 2020