School Gear
UPGRADE YOUR LOOK WITH NEW MCCOPPIN APPAREL OPTIONS
The Frank McCoppin dragon has long been a part of our school history, culture and provides a sense of pride in all we do to build towards our kids' future. You can now proudly wear the school dragon on our gear while supporting our school. 
You can order the below apparel and gear through the FMES PTO.

Please see the form below for pricing options. You can also purchase apparel at school in the mornings from our PTO board members.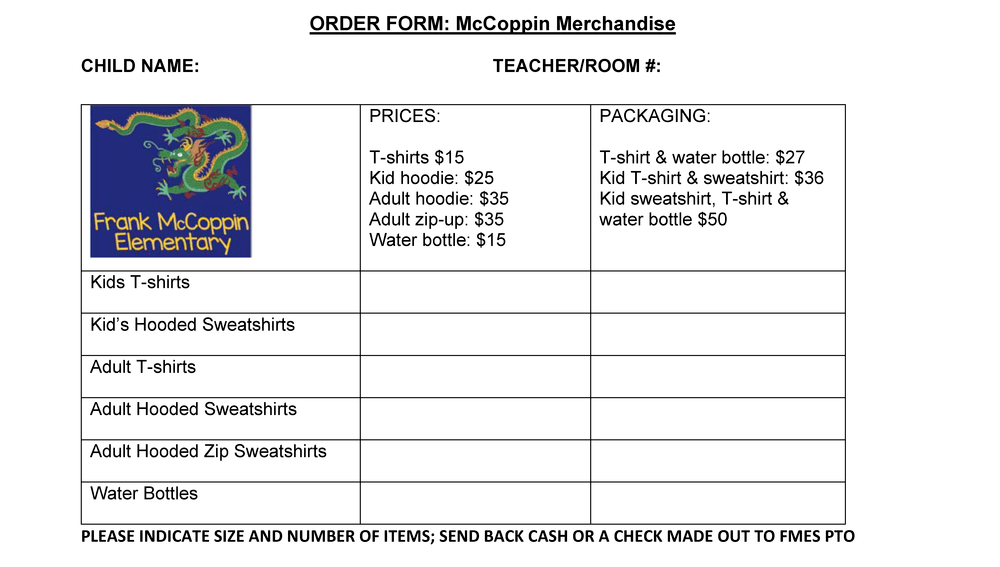 Or send an order via email to mccoppin.parents@gmail.com and we will deliver it to your students classroom.
Thank you,
FMES PTO