Anastasia Klafter
Principal
Anastasia "Anna" Klafter has been the principal of Independence High School since 2016.  Born and raised in San Francisco, Ms. Klafter came to Independence from Boston Public Schools, where she spent three years as the Chief Academic Officer of TechBoston Academy, a 6th-12th grade school in the Dorchester neighborhood. Ms. Klafter holds a B.A. in Art from the University of California at Los Angeles, an M.A. in Art from New York University and an M.Ed. in School Leadership from Harvard Graduate School of Education. Ms. Klafter was a special educator and English Language Arts teacher for eight years in San Diego and Boston, and she is also a proud parent of a SFUSD 5th grader and 2nd grader. In her former life, Ms. Klafter deejayed and wrote about music for websites and magazines and she still loves to listen to music and see live shows. Ms. Klafter loves the diversity of experience and background within the Independence student body.
Krishna Kassebaum
Assistant Principal
Krishna is joining the Independence High School Community this year. He has been a teacher and a site administrator in SFUSD for the past 13 years. He is originally from Oahu, Hawaii and has lived in the SF Bay Area for the last 31 years. He is of mixed race, and identifies as a Brown male who is half East Indian, and half Caucasian. His pronouns are he/him. He attended University of Oregon and earned a Bachelor of Fine Arts degree, and a Masters degree in Special Education at California State University, East Bay. He enjoys ceramics, surfing, hiking, gardening, & cooking. He is looking forward to getting to know this amazing community.
Maceo N. Anderson
Paraeducator
Maceo Anderson joined Independence as a paraeducator in the fall of 2023, coming from an independent K-8 school where he primarily served as an after-school instructor, a substitute teacher, and a basketball coach. Born in San Francisco, Maceo has spent his life bouncing back and forth between Los Angeles and the bay, but San Francisco will always be home for him.  Maceo holds a B.A. in Fine Arts from the University of California at Los Angeles. He is primarily a painter, but occasionally messes around with ceramics and fabrication. Maceo is also a huge sports fan. He loves the home teams (Giants, Niners, Dubs.) He also enjoys watching college football, Mixed martial arts, and a variety of motorsports (F1, MotoGP, IndyCar.) Additionally, Maceo has long held a passion for history, he's a big fan of documentaries and historical podcasts.
Maceo is super excited to get to know everyone in the Independence community and looks forward to working with you.
Teresa Anderson
School Social Worker
Teresa Anderson has been the School Social Worker at Independence High School since 2020. Teresa earned  her Master's degree in Social Welfare with a specialization in School Social Work from UC Berkeley and her B.S. in Psychobiology at UCLA. Teresa has worked in schools in Hayward, Berkeley, and South Central, Los Angeles and she has a wealth of knowledge in using restorative + culturally responsive practices and trauma-informed care to support students. In her free time, Teresa loves engaging in mindfulness practices, outdoor adventure, playing volleyball in Golden Gate Park, creating art and doing interior design, and connecting with her community of care.
Caitlin Beaman
Occupational Therapist
Caitlin Beaman is a psychosocial Occupational Therapist in the Counseling Enriched Classroom. She received a B.A. in Journalism and Mass Media Studies from the University of Southern California and a M.S. in Occupational Therapy from the University of British Columbia. Caitlin enjoys working with students to explore their interests, learn about themselves and build skills through meaningful activities. Outside of school, Caitlin enjoys exercising, reading and being outdoors. She appreciates that Independence High is a calm, collaborative environment to support students.
E. Michael Chelsky
Teacher
Mr. Chelsky joined Independence High School in 2019. He has taught throughout the Bay Area including Vallejo High School where he was Certificated Staff Member of the Year. Mr. Chelsky had a previous career in broadcasting primarily in broadcast operations for PBS Silicon Valley, Paul Allen's TechTV, Al Gore's Current TV, NBC Telemundo, Univision and others. Mr. Chelsky enjoys creating and developing student-centered partnerships with organizations, both public and private, that create greater opportunities for students interested in mass media. These include PBS Newshour Student Reporting Labs, KQED Youth Takeover and ABC7/KGO-TV.
Mr. Chelsky earned a Master of Arts in Teaching Degree from the University of San Francisco preceded by a Bachelor of Arts Degree in Political Science from Golden Gate University. He holds teaching credentials in Social Sciences and Career Technical Education for Arts, Media and Entertainment. Mr. Chelsky is a National Constitution Center Fellow, a PBS NewsHour Classroom Invention Fellow and participates as a judge for the California Student Media Contest. 
Dre Collaço
Wellness Coordinator
Dre Collaço is a Licensed Clinical Social Worker and has been the Independence Wellness Coordinator for 10 years and has spent 13 years as a School Social Worker in SFUSD. She holds a B.A. in Psychology and a Masters in Social Work, both from San Francisco State University.
Dre was born and raised in the Sunset district, where she lives with her wife and two children. Both of her kids are SFUSD students too! She loves to travel, cook and hang out with family & friends AND brags that  she's in her dream job at Independence HS!
Monet ("MD") joined Independence High School in 2019. They completed their B.A. at UC Berkeley, their M.A. at San Diego State University, followed by a special education and social studies teaching credential through Teach for America on the Big Island of Hawai'i. They have taught in both public and non-public schools and enjoy learning from their students and collaborating with their families. They enjoy reading, writing, seeing art, traveling (preferably to beaches, campsites, or campsites on beaches), dancing, spending time with their family, and seeing the sunshine through tree silhouettes. GO HAWKS!
Cicily Ennix
Resource Specialist
Born and raised in San Francisco, Cicily is an SFUSD alum, who attended CCSF and SFSU.  She first began working as a paraprofessional at Visitacion Valley Middle School, where she earned a credential and master's in special education through SFUSD's Para-to-Teacher Program. After teaching in middle school for over 15 years, Cicily transitioned to Independence High School, where she has been teaching for four years and she couldn't be happier.  Cicily's office is continuously buzzing with students, who she supports with developing the skills and strategies needed to succeed in the adult world. She also helps students identify their unique qualities, which make them an asset to the community. What Cicily appreciates most about Independence High School is the flexibility it provides to students, who need an instructional delivery model specific to their needs and a kind and peaceful learning environment that makes students feel safe and cared for.
Yadira Gonzalez
Administrative Assistant
Yadira Gonzalez is an Independence High School graduate who has been working at the school for eighteen years. She is a San Francisco native who holds an Associate in Arts Degree from City College. Ms. Gonzalez loves reading, fashion, music, and appreciates the strong relationships between students and staff at Independence. ​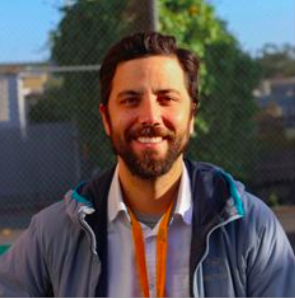 Eric Harper is in his ninth year of teaching, and his seventh year as a special educator at Independence High School, where he also serves on the Instructional Leadership Team. Mr. Harper holds a B.A. in History from the University of California at Santa Barbara, a Single Subject Teaching Credential from California State University at Monterey Bay and an M.A. with Education Specialist Credential from San Francisco State University. Mr. Harper loves spending time with his wife and two daughters.
A Bay Area native, Andrea was born in Berkeley, grew up in Contra Costa County and moved to San Francisco when she was sixteen.  She went to CCSF then transferred to Dominican University of California to complete her B.A. in Art History.  Her passions include the arts-especially film studies-and health which lead her to become a nurse. She graduated from the Licensed Vocational Nursing (LVN) program at CCSF in 2009 before completing her B.S.  in Nursing through Samuel Merritt University for her RN license.  After graduating, she worked at the Department of Public Health in San Francisco.  She has worked for SFUSD since 2013 and received her School Nurse Credential and M. S.  in Nursing from Sacramento State University in 2018.  She enjoys reading mystery/sci-fi novels, films, politics, conspiracy theories, entering contests as a hobby, and is the biggest cat lady on the block.
Ashley Hildred
CEC Social Worker
Ashley is the Social Worker for the Counseling Enriched Classroom. She holds a Pupil Services Credential in California and Illinois, and is a Licensed Clinical Social Worker in the state of Illinois. She has a BS in Psychology from Montana State University at Bozeman, and an MA in Social Work from The University of Chicago School of Social Service Administration, where she specialized in school social work with an emphasis on Community Schools and the overlap of education and human rights. In her free time, Ashley likes to surf, hike, and walk her dog Flex. Ashley's favorite day of the week is Tuesday, when she gets to participate in the City Surf Project surfing class with Independence students.
Peter Hippard has been at Independence High School since 2014. Prior to this, he taught at Clarendon Elementary School, JBBP for 16 years. Mr. Hippard has a BA in History of Public Policy from UCSB, earned his teaching credential at UC Berkeley, and an MA in Instructional Technology from SFSU. He is credentialed in Multiple Subjects & Social Sciences. He enjoys teaching about the connection between historical events and current topics. Mr. Hippard enjoys the great outdoors, traveling around the world, and practicing yoga. He appreciates how Independence High School provides a uniquely safe and supportive environment for all kinds of students in San Francisco.
Simmin Holland
OTTP Therapist
Simmin is a psychosocial Occupational Therapist who enjoys supporting youth to explore interests and develop skills through engagement in activities.  A native Jersey girl, Simmin received a B.A. in Sociology-Anthropology from Skidmore College (NY), migrated to the west coast where she received a B.F.A. in Printmaking from the California College of the Arts (Oakland), and eventually combined her passions to finish a M.S. in Occupational Therapy at San Jose State University.  She's mom to an SFUSD 7th grader, and enjoys reading, yoga, dancing, crafting, and being in nature. She values the collaborative nature of Independence High and finds the students are genuine and kind.
Sarah has been a psychosocial Occupational Therapist since 2013 and enjoys working with youth to discover their personal strengths, interests and career goals. She has her B.S. in psychology and received her M.A. and Doctorate degrees in Occupational Therapy from the University of Southern California. Originally from Oahu, Hawaii, she loves to be outdoors, swimming, traveling, and exploring the city. She loves how student-centered Independence High School is and is inspired by the students talents, personal stories, and visions for the future.
Loretta Jimenez
Administrative Assistant
Loretta joined Independence High School in 2023 after several years of working for various SFUSD schools as a substitute.
Born and raised in the picturesque Central Valley, Loretta's journey has taken her on an incredible path. She's enjoyed a successful career in technology and raised 3 kids in the bustling city of San Francisco. When not working, Loretta enjoys NBA games, being at the spa, and leisurely afternoons at the dog park with her adorable puppy LeBoots James.
AJ Johnstone has been teaching in San Francisco since 2000 and at Independence since 2017.  AJ was born and raised in Virginia, attended Barnard College and the University of Virginia and holds a B.A. in Sociology and an M.A. in Teaching from the Curry School of Education. She is a National Board Certified Teacher in Social-Studies/History. She enjoys cooking, reading, training her dog, learning Japanese and discovering tessellations in nature. AJ enjoys the close-knit community fostered by Independence's small size.
Jennifer Klecker is in her sixth year at Independence High School. Mand an M.F.A. from California College of the Arts. Outside the classroom, Ms. Klecker's art practice includes drawing, photography, video and installation. She spends her breaks backpacking in the Sierra Nevada mountains and traveling to Italy. Ms. Klecker is excited about helping Independence students develop their visual voices.
Patricia Leach
School Nutritionist
Born and raised in San Francisco, Patricia Leach spent twenty years as a technical recruiter at Hewlett Packard before starting her cooking career. She has worked with SFUSD since 2010. She loves to read and travel in her spare time and she appreciates the dedicated staff and the small environment at Independence High School.
Andy Long
School Psychologist
Andy Long has been in SFUSD since 2006 and started at Independence High School in 2014. Mr. Long has a B.A. in English from UC Berkeley and received his graduate degree from UC Santa Barbara. Mr. Long appreciates the sense of community at Independence High School. He has two children of his own that are both SFUSD students.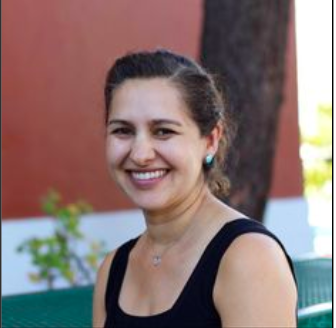 Rose Ludwig has been teaching since 2010, and has been at IHS since 2015. Currently, Rose is one of the teachers in the Online Learning Program (OLP). Rose holds a B.A. in Political Science from Loyola Marymount University, an M.A. in International Political Economy and Development from Fordham University and an M.A. in Special Education from San Francisco State University. She likes to read, hike, cook, and travel in her free time. She loves the sense of humor of her Independence students.
Joseph Machado started teaching in 1999 at a small middle school in central California where he was born and raised. They came to Independence in January of 2014 after completing their M.A. in Somatic Psychology from California Institute of Integral Studies in San Francisco. In their spare time, they enjoy dancing, hiking, and slothing around at home. There are many things Joseph appreciates about their students, but the thing that stands out the most are when students give permission for their unique personalities to be seen.
Leyla Momeny
Resource Specialist
Leyla Momeny grew up in Southern California, studied Philosophy at UCLA, and began teaching in 2003 with Teach for America. Leyla earned her teaching credential at San Francisco State University and has since taught at the elementary, middle, and high school levels. She enjoys exploring art, poetry, Cultural Studies, philosophy, mindful parenting, and even the occasionally insufferable world of San Francisco city politics. Leyla loves to spend time with her family and is thrilled to be at Independence alongside so many caring and student-centered educators. 
Robert Pablo-Hoshino
Teacher
Robert Pablo-Hoshino has worked in SFUSD for over a decade, and is enjoying his time in the Online Learning Program at Independence. He taught previously at Thurgood Marshall and Philip and Sala Burton High Schools in San Francisco, and is an SFUSD graduate himself (Go Cardinals…). Mr. Pablo enjoys playing soccer, riding bikes, and spending time with his family, at home or on the road. He appreciates that the district is allowing students the option to continue with distance learning in these complicated times, and loves seeing his students thrive, both mathematically and as human beings. Peace be the journey.
Mira Raykova joined Independence High School in 2018 and SFUSD in 2015. Her academic background is in Environmental Science and  Biology. She holds two teaching credentials: Science Single Subject, and Multiple Subject teaching credential from San Francisco State University. Prior to teaching, Ms.Raykova worked on eelgrass restoration and research at Dr. Boyer's wetlands ecology laboratory at Romberg Tiburon Center for Environmental Studies. In her free time, Ms. Raykova enjoys spending time outdoors with her family, two rescue dogs, and friends.  Ms. Raykova appreciates the diversity of Independence students and is committed to empowering them to be successful in science.
Jennifer Roffle
Head Counselor
Jennifer Roffle has worked at Independence High School since 2011, where she serves as Head Counselor, member of the Racial Equity Workshop Planning Team and member of the School Site Council. She previously taught special education and worked at the Educational Placement Center. Ms. Roffle holds a B.A. and M.A in History. Ms. Roffle has one daughter and they enjoy going to the park and story time.  She is also an avid sports fan and is responsible for organizing the Independence Field Day and other sports activities. Ms. Roffle loves her adopted home of San Francisco, and she loves Independence because, "all students know and understand that all the adults at Independence have their best interest at heart."
Ignacio Saldaña has been teaching in SFUSD for 21 years. This is his 15th year at Independence High School. He holds a B.A. in Physical Education from Chico State and a Multiple Subject teaching credential, CLAD emphasis on Early Childhood from San Francisco State.
Claudia Shehan joined Independence High School in 2006.  Ms. Shehan studied Social Work at Universidad Tecnológica de El Salvador,  and received her B.A. in Liberal Studies and a bilingual credential (BCLAD) from San Francisco State University. Ms. Shehan has lived in the San Francisco Bay Area since 1987 and has made San Francisco her permanent home.  She loves to travel with her family, read, cook recipes from different parts of the world, experiment cooking with new ingredients, relax when time permits it, and take care of herself and others as much as possible. Ms. Shehan appreciates the deep relationships that Independence High School allows her to have with students and parents.
Jennifer Soliz is in her first year as an Independence High School counselor, but she is in her 13th year as an SFUSD counselor. She earned her Master of Arts in Counseling Psychology and a School Counseling credential from the University of San Francisco, and she is a National Board Certified School Counselor. She attended the University of Texas at Austin as an undergraduate and earned degrees in Radio-Television-Film and Photojournalism and worked as a photojournalist for a few years.
In her free time she loves to spend time with her husband and two young children.
Scott Sweeney
Community Health Outreach Worker
Scott joined Independence High School in 2022. He holds a B.A. in Global Development and Urban Studies from Seattle Pacific University. Before joining IHS, he worked within family and youth services for supportive housing, refugee resettlement and family shelters for over 8 years in both Seattle and The Bay Area. Scott grew up in the Boston area but has been living on the West Coast since an early age. Outside of his career he enjoys basketball, biking, photography and making music.
Keith joined Independence High School in 2023 after four years of experience in middle school security. Prior to education, Keith has worked in building maintenance and nightclub security. Keith is an SFUSD graduate who has two SFUSD students of his own. In his free time, Keith enjoys traveling and raising French Bulldogs. Keith likes Independence because of our relaxed environment and "chill students".
Born in Canton, China, Shuohua Zhen has served SFUSD as a custodian for over 25 years. He lives in San Francisco and has two sons who are SFUSD students. When he's not working, he enjoys spending time outdoors with his family.
This page was last updated on September 15, 2023