Find Your New Schedule in Student Vue
Visit our Virtual Wellness Center
Visit the Work Based Learning Center
2021-22 Bell Schedule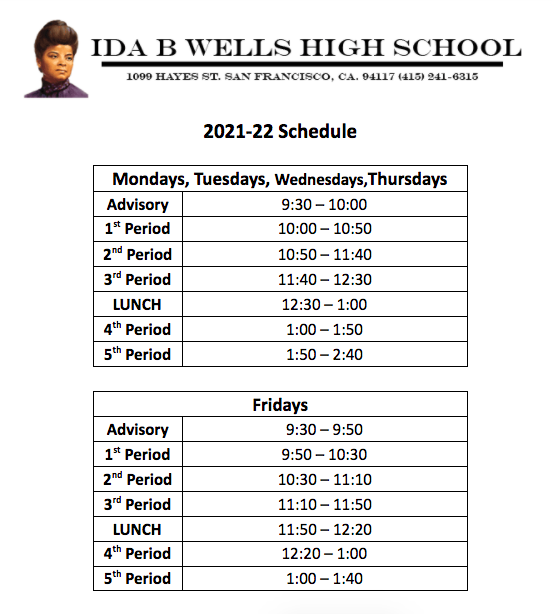 To keep everyone safe and healthy, all students, teachers, and staff will wear masks when at school, except when eating lunch outside.
More about this school
School Type

High School (9-12)

Estimated Enrollment

225

Principal

Assistant Principal

Hours

Office Hours: 8:00 AM - 3:30 PM

School Tour

Please call the school to schedule a tour.

Neighborhood

Lower Haight/Western Addition

School Meals

Breakfast, Lunch, After School Supper

School Code

743
Ida B. Wells Continuation High School
Grades 9-12
MTThF: 9 a.m. - 2 p.m.; Wed.: 9 a.m. - 1 p.m.