Our Principal: Craig Berger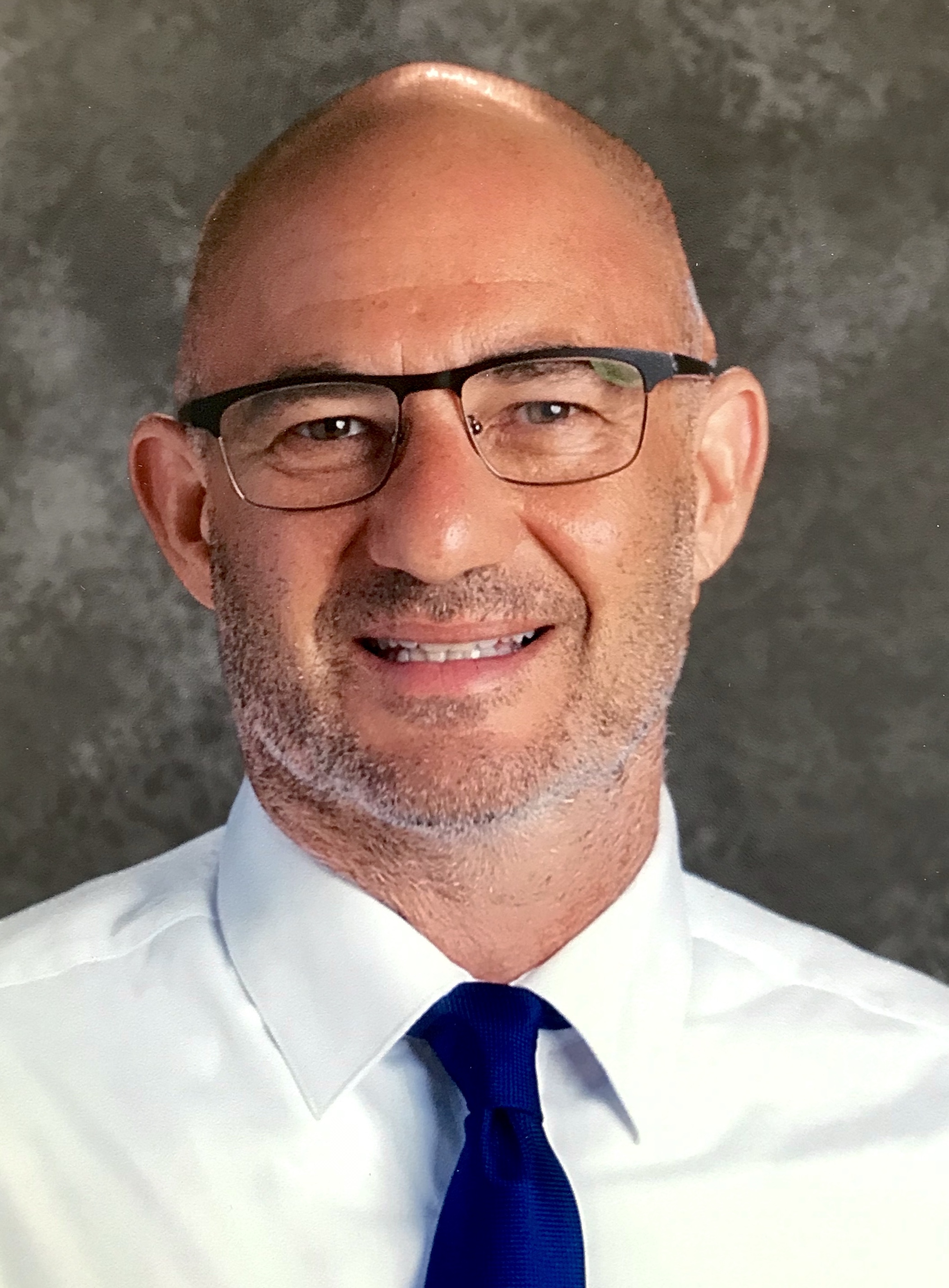 Welcome Back to School
2022-2023
Hello Jefferson Families,
Welcome to those who are new to Jefferson, and welcome back to those of you who are returning! I am excited to start this new school year, which will be my second year at Jefferson. After the turbulence of the past few years, I can say that we are fortunate to return to Jefferson together and I appreciate the opportunity to work with each and every one of you this year.  
At Jefferson, it is our expectation that students become well-rounded citizens with skills to visualize and create a future of success for themselves and their community. To that end, you can look forward to an engaging and rigorous program of academics, arts, environmental and outdoor learning, physical movement, social-emotional learning, and so much more. 
You can also look forward to strengthened partnerships and opportunities to get involved at Jefferson with the PTA, Stop-Drop-And-Go program, Garden Committee, Motor Perception activities, classroom events and others. To better connect classroom communities and families, the PTA is hosting a new online communication platform, ParentSquare. Please sign up if you haven't already. And starting this year, I will host informal Principal Chats on campus the last Friday of each month where you will hear status updates and have a forum to ask school-wide questions.  
The first day of instruction is Wednesday, August 17th. To get ready, I will remind you of a few items:
Our bell schedule is the same as it was last year. Our school gates open at 7:30 AM and the bell rings at 7:50 AM to start the instructional day. Students in grades 1-5 will meet their teachers at the big yard and kindergarteners will meet their teacher in the lower yard. Kindergarteners may enter the lower yard at the gate on Irving Street. Your child will be marked tardy if they are not on time, so please make a commitment to come to school on time each day!   Dismissal times are also the same as last year; 2:05 PM (M,T,Th,F) and 12:50 PM on Wednesdays. 
We are still in the COVID-19 pandemic so we will continue the policies we followed in the spring by washing and sanitizing our hands, ventilating rooms and social distancing as much as possible as well as providing testing. Wearing a mask is strongly recommended but is not mandatory. At Jefferson, staff, students, and parents make the decision that they are comfortable with and we respect the decisions of others. 
Enjoy your final days of the summer and I look forward to seeing everyone on August 17th. 
Sincerely,
Craig 
Craig Stampel Berger, Principal
杰斐逊家长们, 你们好!
欢迎新加入杰斐逊,以及返校的各位同学。我很高兴新学年即将开始,这将是我在杰斐逊的第二个年头。在经历了过去几年的动荡之后,我们很幸运地一起回到了学校,我很感恩今年有机会与你们每一个人一起工作。 
在杰斐逊,我们期望学生全面发展,具备为自己和社区设想和创造成功未来的技能。为此,你们可以期待更有吸引力的、严格的学术、艺术、环境以及户外学习、体育、社会情感学习等方面的课程。
您还可以期待更多的合作机会,并参与杰斐逊的家长会、"Stop-Drop-And-Go "、花园委员会、运动感知活动和班级活动及其他活动。为了更好地联系班级社区和家庭,PTA正在主持创立一个新的在线交流平台,ParentSquare。如果你还没有注册,请尽快注册。 从今年开始,我将在每个月的最后一个星期五在校园里举办非正式的校长座谈会,在那里你将听到学校最新的情况,并有一个论坛可以提出全校性的问题。 
开学的第一天是8月17日,星期三。我将提醒你们一些事项以帮助你们尽快做好准备。
我们的上课时间和去年一样。我们的校门在早上7:30打开,铃声在7:50响起,开始一天的教学活动。1-5年级的学生将在大操场(上院)与他们的老师见面,幼儿园的学生将在小操场(下院)与他们的老师见面。幼儿园学生可以从Irving街的大门进入下院。如果您的孩子没有准时到校,他们将被记为迟到,所以请您尽量每天准时到校!   放学时间也与去年相同;下午2:05(周一、二、四、五),周三12:50。
我们仍然处于COVID-19疫情中,所以我们将继续执行春季的政策,即洗手和消毒,房间通风,尽可能地保持社交距离,并提供测试。我们强烈建议口罩,但不会强制性。在杰斐逊,员工、学生和家长都会做出他们认为合适的决定,我们尊重他人的决定。
请享受夏天的最后几天,我期待着在8月17日见到大家。
真诚的。
克雷格
Craig Stampel Berger
校长

Hola familias de Jefferson,
Bienvenidos a los que son nuevos en Jefferson, y bienvenidos a los que regresan. Estoy emocionado de comenzar este nuevo año escolar, que será mi segundo año en Jefferson. Después de las turbulencias de los últimos años, puedo decir que somos afortunados de volver a Jefferson juntos y aprecio la oportunidad de trabajar con todos y cada uno de ustedes este año.  
En Jefferson, esperamos que los estudiantes se conviertan en ciudadanos completos con habilidades para visualizar y crear un futuro de éxito para ellos y su comunidad. Para ello, pueden esperar un programa atractivo y riguroso de estudios, artes, aprendizaje ambiental y al aire libre, movimiento físico, aprendizaje socio-emocional, y mucho más.
También puede esperar que se fortalezcan las asociaciones y las oportunidades de participar en Jefferson con la PTA, el programa Stop-Drop-And-Go, el Comité de Jardines, las actividades de Percepción Motriz y los eventos en las aulas, entre otros. Para conectar mejor a las comunidades de las aulas y las familias, la PTA está organizando una nueva plataforma de comunicación en línea, ParentSquare. Por favor, regístrese si aún no lo ha hecho. Y a partir de este año, seré el anfitrión de charlas informales del director en el campus el último viernes de cada mes, donde escuchará las actualizaciones de estado y tendrá un foro para hacer preguntas de toda la escuela.  
El primer día de clases es el miércoles 17 de agosto. Para prepararse, les recordaré algunos puntos:
Nuestro horario de timbre es el mismo que el año pasado. Las puertas de nuestra escuela se abren a las 7:30 AM y la campana suena a las 7:50 AM para comenzar el día de instrucción. Los estudiantes de los grados 1-5 se encontrarán con sus maestros en el patio grande y los de kindergarten se encontrarán con su maestro en el patio inferior. Los alumnos de kindergarten pueden entrar al patio inferior por la puerta de la calle Irving. Su hijo será marcado como tarde si no llega a tiempo, así que por favor comprométase a venir a la escuela a tiempo cada día.   Los horarios de salida son los mismos que el año pasado; 2:05 PM (M,T,Th,F) y 12:50 PM los miércoles.
Seguimos con la pandemia de COVID-19 por lo que continuaremos con las políticas que seguimos en primavera lavando y desinfectando las manos, ventilando las aulas y distanciando socialmente todo lo posible así como proporcionando pruebas. Se recomienda encarecidamente el uso de mascarilla, pero no es obligatorio. En Jefferson, el personal, los estudiantes y los padres toman la decisión con la que se sienten cómodos y respetamos las decisiones de los demás.
Disfruten los últimos días del verano y espero verlos a todos el 17 de agosto.
Sinceramente,
Craig Stampel Berger, Director
Principal's End-of-Year Letter 2022
Hello Jefferson Families, 
As we complete the 2021 - 2022 School Year, I want to express my gratitude to you for helping make this challenging year a successful one. I want to thank you for making the day-to-day sacrifices to prepare your child(ren) to be ready to learn. Together, we made it through this year and are in a position to make next year an even better one. Here is a partial list of things we can celebrate as the school year concludes: 
● We successfully transitioned to In-Person Learning for the entire school year. Thanks to our amazing teaching staff, classroom instruction resumed at the high-quality level that Jefferson is known for. During substitute shortages, staff stepped up to ensure lessons and learning continued for our students. 
● Learning loss from the pandemic was stemmed with the help of our Reading Interventionists, Teachers, and Paraeducators. Students and families needing social/emotional support were provided resources and care from our dynamic School Social Worker. 
● We kept each other safe by following COVID-19 protocols, and when choice was available, we respected each other's decisions. 
● Students participated in expanded outdoor learning opportunities with regular garden lessons and field trips to Golden Gate Park. Volunteers upgraded and maintained garden spaces all year long. 
● Thanks to parent volunteers, we upgraded our school website and have selected a new communication platform to promote connection between classrooms and families (coming next school year). Volunteers also helped clean up the auditorium and storage areas as well as redesign our staff room. 
● A new lunchtime staff was hired, trained, and "fanny-pack-ready" to help keep our students safe and active during lunch and recess. Activity stations were established to ensure everyone has choices during recess. 
● Staff and parents volunteered for PTA committees, Room Parents, School Site Council, English Learner Advisory Committee, Stop-Drop-And-Go, and Wednesday Clean-ups. Students volunteered for Student Council and as Junior Coaches and promoted student-action on climate justice. 
● As the spring approached we enjoyed community events that are beloved traditions at Jefferson such as Movie Night, Talent Show, Junior Olympics, Gala Fundraiser, grade-level picnics, and kickball games. 
I wish you all a wonderful and joyful summer. Good luck to our 5th graders and families in middle school. To those of you returning, the first day of instruction is Wednesday, August 17th. I look forward to seeing you and your child(ren) well-rested and ready for another unforgettable school year! 
Yours truly, 
Craig Berger, Principal
Greetings from Principal Berger
Dear Jefferson ES Families and Community Members, 
It is a pleasure and honor to introduce myself as your new Principal. My name is Craig Berger, and I am coming to you from Lafayette Elementary School where I have served as the Assistant Principal for the last three school years. In meeting with your interview committee, it was clear that the Jefferson students, staff, and families possess a wealth of knowledge, passion, talents and have a true commitment toward the collective good. In the coming weeks and months I look forward to getting to know you better and will offer ways for you to get to know me. But first, here's a little about my background: I come to Jefferson with more than 25 years of experience with SFUSD in roles that include Summer Program Principal, Interim Principal, Assistant Principal, Teacher Coach, Classroom Teacher, and Special Education Paraprofessional. My most critical role in life, however, has been that of father to my two talented, beautiful, and resilient daughters, Audrey (School of the Arts, 2017) and Ilysa (Lincoln HS, 2020). They have shaped my learning as an individual and educator, and continue to be a source of inspiration for me. In my spare time, I garden, cheer on the Giants, and enjoy bicycle riding and yoga. I love all kinds of music and am always looking for tips on good TV shows and movies. 
As your new site leader, I will focus first on facilitating a smooth transition to a successful school year. This will be no easy task considering the trauma experienced by many of us during the past 16 months, the ongoing dynamics of the COVID-19 pandemic, a new instructional start time and weekly schedule, and other logistical challenges that are certain to come up. I want to commend the current staff for stepping up and meeting the enormous challenges that were faced without having a permanent administrator on site for so long. Please be patient and understanding as we work out the kinks that would normally happen during any transition of school leadership. I'd like to publicly thank Dr. Kim Gilmore, an old teaching colleague of mine, for her years of leadership to Jefferson as well as Rachana Sidhu for stepping in as the Interim Principal in the spring. She has already begun transferring her knowledge and information and will continue to be of support during this transition. 
I look forward to sharing critical information with you in the coming days and weeks as we prepare for in-person instruction which begins on Monday, August 16th. You will receive all the logistical information you will need in as timely a fashion as possible. You can look out for my communications through emails and, in time, our school website. 
In closing, I am very excited to join the Jefferson community and look forward to being your Principal for years to come. We have much to learn together and if we do so in partnership, Jefferson will be as great as we dream it to be. 
Sincerely, 
Craig Berger, Principal
This page was last updated on August 16, 2022