Tzu Chi
Education Outside
SFUSD Visual and Performing Arts
826 Valencia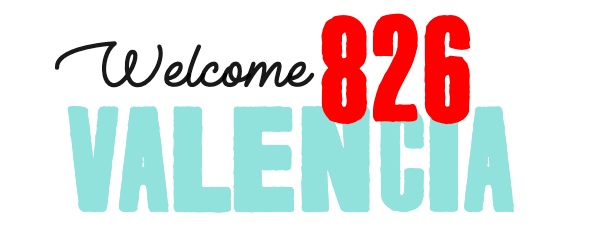 826 Valencia is a nonprofit organization dedicated to supporting under-resourced students with their writing skills.
More About These Programs
Tzu Chi
Tzu Chi USA - Northwest created the Happy Campus Program in 2006 with volunteers helping schools in Bayview-Hunters Point, including Malcolm X Academy. Tzu Chi donates backpacks and uniforms at the MAGIC Back-to-School Celebration and Backpack Giveaway. Local university and high school students volunteer through the program as tutors. At Malcolm X, Tzu Chi teaches students Mandarin and introduces Chinese culture, including taking students on field trips to historic Chinatown in San Francisco. Volunteers also encourage students to pursue higher education.
"Our students are learning a great language. They also connect with their peers during that time and all those aspects build upon their life skills." — Kevin Wilson, Malcolm X Academy After-School Program Coordinator
Education Outside
Education Outside advances science education and environmental literacy by teaching students outdoors. The group's mission is a future where all children — regardless of race, class, or geography — have positive early experiences practicing science and connecting to nature.
The program sparks children's interest in science and connects them to nature through hands-on learning in school gardens. With Education Outside, our students grow to be scientifically and environmentally literate, and equipped to tackle today's pressing environmental challenges.
826 Valencia Writing Development
In partnership with community organization 826 Valencia, Malcolm X students attend writing workshops and engage in creative expression and exploration. 
Science Labs
In partnership with Mission Science and the Academy of Sciences, Malcolm X students experience science and technology learning brought to life through lab demos, experiments, hands-on projects and more. Students are also able to access hands-on summer training programs through Amplify Science, a program that helps kids experiment with science and learn through activities.
Friends of the Children Mentoring
Through Friends of the Children, students are matched with a mentor from the comAt Malcolm X Elementary, we are family and a neighborhood school, rooted in the history and strength of our community. We celebrate students of all backgrounds--making sure they see their heritages reflected. We are proud that in our most recent year of testing, we had excellent growth in math scores compared to schools across the state. Our goal is to instill a lifelong love of learning in every student. Join the Malcolm X family next school year.munity who they meet with regularly (in person or via Zoom) to foster a meaningful and trusting relationship. Mentors often take their mentees on outings, and are there to celebrate their victories and to offer support and advice on challenges from first grade through high school graduation.
Elementary Arts Program
We offer students in Kindergarten through fifth grade the opportunity to express themselves artistically with the help of our "Artists-In-Residence" program. Instruction takes place in small groups so students can receive individualized support. 
Instrumental Music Program
Our fourth and fifth graders can take violin, flute, trumpet, and clarinet group lessons once a week. This gives students the opportunity to explore and nurture their talents outside the classroom. 
Wellness Center
Our school's wellness center is open during the entire school day for any student to drop in and receive support when they need it. Here, students can access on-site counseling services in surroundings where they feel safe and comfortable. Our team also partners with the Homeless Children's Network, Project Avary, and Seneca to provide small group support for students throughout the day.
This page was last updated on December 14, 2020