Pre-K: Nicole Virgillio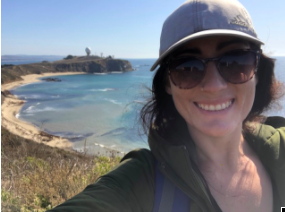 My name is Nicole and I'm a second year teacher at Malcolm X Academy. I moved to the city from the desert in Southern California where I was born and raised. I'm into eating healthy and keeping fit, you can find me cooking up something yummy in the kitchen, hiking a new hill, or hitting the tennis courts on weekends. My other half is a pup I adopted in Vietnam while I was living and working there. I've been working in Early Education for 5 years now and love love love it. The energy that the kids bring keeps me going! I'm so excited for another year and to see this group of kids not only get a head start on their education, but also growing into responsible, caring, amazing little human beings :D
Kindergarten: Codion Isom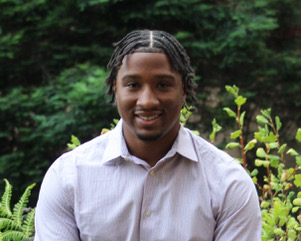 Hello my name is Codion Isom and I'm from a place called Benton Harbor, Michigan. I am the second oldest of 4 children. I have a young daughter who is also in kindergarten. This is my 1st year teaching, but I've had the pleasure to be working in the Malcolm X Academy atmosphere for little over a year now as an after school teacher. I also worked as a paraeducator at Willie Brown Middle School last school year. For fun I think I'm a bit of a nerd for video games but I also like to hike and get outdoors. My favorite subject is math. I think we'll enjoy how we can bring math to life with distance learning. 
5th Grade: Dolores Keizer Cohen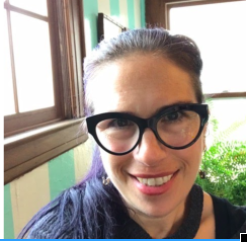 My name is Dolores Keizer Cohen, the students call me Ms Dolores, and I am a proud Malcolm X Academy 5th Grade teacher.  I am a San Francisco native but spent my school years in Marin. I received my Bachelor's Degree in Paleoanthropology and Native American Studies from UC Berkeley.  I also completed a post-bac Pre-Med degree at Laney College and a degree in Mortuary Science from the San Francisco College of Mortuary Science.  I received my teaching credential  from Fresno State through the CalStateTeach program. This will be my second year teaching as part of the MXA team.
I am passionate about teaching and learning and I love working with upper elementary students.  Helping each student find the confidence to ask questions and find their learning strengths is a challenge that I am honored to accept every day.  I strive to create a community of learners that nurtures this growth in a positive, empowering environment.
Personally, I have been with my husband for 27 years and have three fabulous daughters who are 18, 16, and 13 years old and have attended SFUSD schools.  We are a family of nerds that love nothing more than sitting around reading and talking about superheroes.  I also enjoy cooking, art, and keeping up on the latest scientific discoveries.
This page was last updated on May 31, 2023