School Site Council - About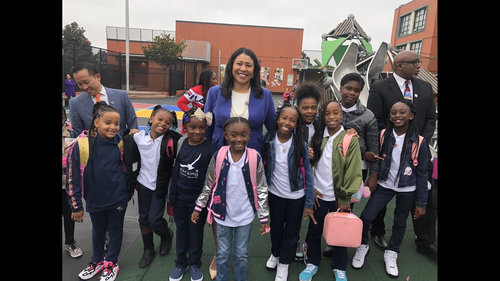 The School Site Council (SSC) is composed of parents, community members and staff. Ideally the committee includes representation across all programs, grade levels and from the range of socioeconomic and ethnic groups comprising the student body.
The SSC is charged with monitoring the progress of the school. Its objectives include:
Study and develop the school site plan (Balanced Scorecard) in relation to our students' educational needs.

Make decisions regarding the school's planning, budgeting, implementation, and evaluation of the Balanced Scorecard.

Maintain a basic understanding of state and district policies that affect SSCs and other school programs.

Emphasize the parent's role as the child's first teacher, and provide opportunities for all parents to help develop their children's intellectual, social, and physical abilities.
Meetings & Notes - SY 2020-2021
Please refer to this chart for zoom links to upcoming meetings and notes from previous meetings.
| Date | Time | Zoom Link | Notes/Agenda |
| --- | --- | --- | --- |
| August 18, 2020 | 5:30pm |   | Agenda; Meeting Notes |
| September 15, 2020 | 5:30pm |   | Agenda; Meeting Notes |
| October 20, 2020 | 5:30pm |   | Agenda; Meeting Notes |
| November 16, 2020 | 5:30pm |   | Agenda; Meeting Notes |
| December 15, 2020 | 5:30pm |   | Agenda; Meeting Notes |
| January 19, 2021 | 6:00pm |   | Agenda; Meeting Notes |
| February 9, 2021 | 6:00pm |   | Agenda; Meeting Notes |
| March 9, 2021 | 6:00pm |   | Agenda; Meeting Notes |
| April 13, 2021 | 6:00pm |   | Agenda; Meeting Notes |
| May 18, 2021 | 6:00pm |   |   |
This page was last updated on April 23, 2021