Announcement Details
Announcement Message
ParentVUE offers secure, private access to your student's school information, including: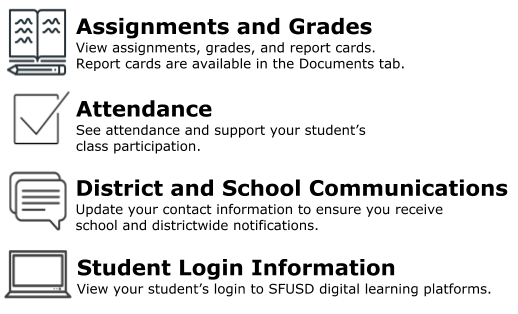 One account gives you access to all of your students in SFUSD. Activate today: sfusd.edu/activate.
Each parent/guardian who has Educational Rights to their students can have an account. Once you activate your account, you can use that log in throughout your student's SFUSD schooling. No need to activate each year.
Announcement Links