Aptos PTSA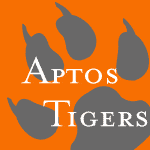 Calling all Aptos parents, caregivers, students and teachers! Please join the Aptos PTSA (Parent Teacher Student Association). The PTSA helps fund student activities, community events and teacher needs, and provides a critical platform for communication and partnership between Aptos families and the school. Please join or renew your annual PTSA membership now and make a difference for your child and community! ($10/adult, $5/student, $10/community sponsorship options available.)
Sponsor a teacher or community member's membership:
Add as many members above as you like. View what's in your cart here:
Equity is important to us. All community members are welcome. Please complete the PTSA Sign Up Form if you want to join but are unable to pay for membership.
Want to help out? Complete the Volunteer Sign Up Form for volunteer opportunities.
We are also accepting donations to help support our students, our teachers and our community.
Thank you for your support! Reach us at aptosptsa@gmail.com