2019 Auction is almost here!
2019 Auction and Gala! Save the Date - Saturday, March 2, 2019!
Early bird tickets on sale thru 02/08!*
Click here to purchase your all-inclusive ticket today!
*Early bird admission: $85. General admission: $100
Scroll down for information on donations, Count Me Ins and volunteer signups!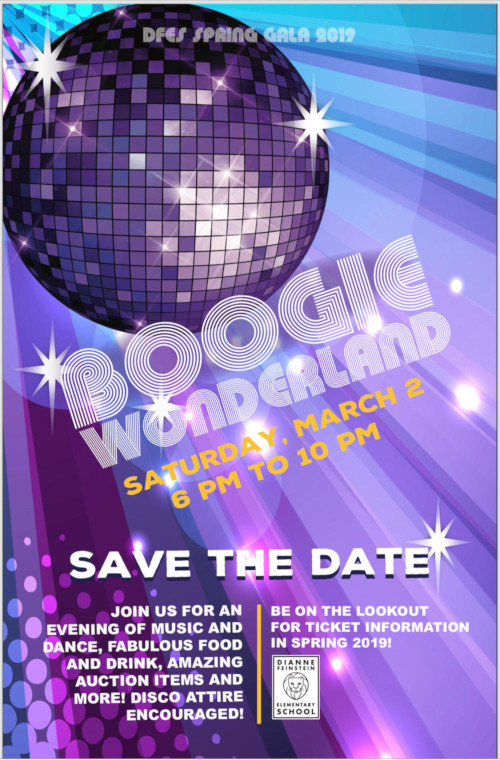 For Information, Item Viewing, and Online bidding head to www.dfesauction.com. 
To donate an item or service or to sponsor the events, please use the forms here.
Sign up for Count Me Ins! Throw a playdate or a party!  A great way to meet new families and reconnect with DFES community! Submit your form to dfes.auction@gmail.com
Want to volunteer?  Please email dfesauction@gmail.com.
Contact info: 
Questions? Please contact Auction Chairs at dfes.auction@gmail.com. For donation specific questions, email dfes.auction.give@gmail.com.
Volunteer sign-ups will be available closer to the event - please check back!