Downtown High School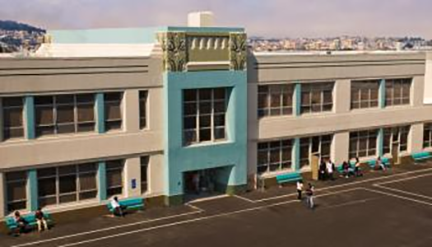 KEEP SCROLLING 
for Announcements, Calendar and more info about DHS!
Downtown High School Important Dates
Calendar Aside Title

Instructional Calendar
January 3 • Minimum Day: Project Presentations... January 4 • First full day of class... January 16 • Dr. Martin Luther King Jr. Day Holiday: No School... January 23 • Lunar New Year Holiday: No School... January 26 • Back to School Night... February 1- May 31• ELPAC Testing Window... February 16-17 • Hex 4 Parent/Guardian/Student/Teacher Conferences... February 20 • President's Day Holiday: No School... February 21• First Day of Hex 5... March 7• Future's Day... March 13-June 2 • SSAC testing window... March 27-March 31 •Spring Break and Cesar Chavez Holiday: No School... April 11-14 • Hex 5 Parent/Guardian/Student/Teacher Conferences... April1 7 • First Day of Hex 6... May19, 22, 23, 24, 25 • Spring Exhibitions... May 26 • Senior Breakfast... May 29 • Memorial Day Holiday: No School... May 30, 31 • Hex 6 Parent/Guardian/Student/Teacher Conferences...... June 1 • Graduation... June 2 • Last Day of Instruction
More about this school
School Type

High School (9-12)

Principal

Assistant Principal

Hours

School Tour

Arrange with counseling department

Neighborhood

Potrero Hill

School Meals

Breakfast, Lunch

School Code

742
Overview

About Downtown High School

Downtown High School offers project-based learning that emphasizes critical thinking skills across curricular areas and a strong connection with the School-to-Career Program. We focus on each learner's need for alternative strategies and are rooted in the commitment to student mastery of the core curriculum. With a project-based approach to learning, students have the opportunity to select a project that matches their own interests and learning styles. Each project has integrated curriculum and the flexibility of high interest academic and hands on experiential learning, backed by high expectations and teacher support. Downtown High School currently has five projects:

Acting for Critical Transformations (ACT)
Get Out and Learn (GOAL)
Making, Advocating and Designing for Empowerment (MADE)
Music and Academics Resisting the System (MARS)
Wilderness Arts and Literacy Collaborative (WALC)

In addition to a rigorous core curriculum that includes language arts/literacy, mathematics, science, history/social science, world languages, and visual/performing arts, Downtown High programs prepare students for the real world, building essential life skills. Even students who have not been successful at traditional high schools find success and self motivation within rich academic settings. Mandatory parent conferences twice a semester ensure that academic and social information is passed between parents/guardians and teachers, bridging communication with families in a supportive manner. Service learning is also an essential element of the Downtown High School experience. Many students work and volunteer in the community as part of their selected projects. The world is immense and Downtown High is focused on bridging real world wisdom through exposure of multiple academic subjects coupled with experiential learning.

Watch this video to hear students and staff talk about the Projects at DHS.
Programs

After School Programs

Students can accelerate their credit recovery by taking online classes through our afterschool program. There is also a cooking class once a week after school.

School Day Academic Enrichment

Credit recovery

Interdisciplinary studies

Project-based learning

Arts Enrichment

Cooking or home economics

Creative writing

Dance

Drama

Guitar

Media arts

Performing arts

Visual arts

Digital arts, media and video productions, piano

Student Support Programs

Counselor

Health and wellness center

On-site nurse

Social worker

College Counseling

Academic counseling

Cash for College or Financial Aid Night

College and/or career counseling

College application workshops

Job readiness programs
School Data
Contact Info

Address

693 Vermont Street, San Francisco, CA, 94107

Phone Number

415-695-5860

Fax Number

415-695-5863

Email

sch742@sfusd.edu

Website
Location
Downtown Continuation High School
Grades 9-12
693 Vermont Street, San Francisco, CA 94107
Get directions
9:30 a.m. - 3:10 p.m.