Project-Based Learning at Downtown High School
Downtown High School offers a whole school project-based model of instruction as an alternative to traditional schooling. Students choose a thematic, interdisciplinary "project" each semester. Students are fully immersed in their integrated learning experience, spending all day, every day during the semester within their project with two project teachers.  All projects incorporate Downtown High School's Core Tenets of Project-Based Learning:
Challenging Academics

that provide students of all abilities with an academically rigorous, high school level curriculum. 

Integration

that, through teacher partnerships, develops and delivers thematic, interdisciplinary, project-based curriculum.

Experiential Study

that utilizes field studies and hands-on lessons to enrich and deepen student learning and engagement.

Real World Focus

that engages students in collaboration with real audiences such as peers, community-based organizations, and experts in project-related fields.

Applied Learning

that requires students to apply content and skills they have learned and mastered to the creation of a final product and exhibition.

Authentic Assessment

that uses a variety of assessment tools to inform students of their progress as well as to inform teaching practice.
The Projects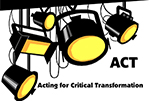 The Acting for Critical Transformations (ACT) Project at Downtown High School exists to put a spotlight on our students who have historically lived in the shadows of this city; and, to promote dialogue between our students and an audience who may have never had the chance to truly see or hear our students.
In ACT students explore social issues using social studies, science, and math; incorporate their learning into monologues, scenes, and 10-minute plays; and, finally perform those pieces in a final exhibition composed of their work.

The GetOutAndLearn program uses experiential and adventure-based learning to educationally engage under-served San Francisco youth who are at-risk of dropping out of school. GetOutAndLearn prepares, encourages and motivates students to graduate from high school, make healthy choices and pursue post-secondary education and/or meaningful work. Above all, students leave the program with a greater sense of personal responsibility and self-esteem.

Making, Advertising, and Designing as Empowerment (MADE)
MADE (Making, Advertising, and Designing for Empowerment) is a fashion design project that was created to empower students to embrace their sense of style as a means of self expression. Historically clothing has been used as a tool to oppress and objectify marginalized groups. 
MADE allows students to creatively express their learning, ideas, and identities, hands-on,  through developing skills such as sewing, felting, screen printing, and more. We aim to disrupt the status quo through the study, design, and creation of fashion lines that represent students' showcase as a fashion show and makers' fair at exhibition. 

Music and Academics Resisting the System (MARS)
The MARS Project provides students the opportunity to use music as a tool of liberation. Music has the power to influence social change and students have the unique opportunity of voicing their opinions, perspectives and knowledge through the powerful medium of music. Through the instruction of musical instrumentation, voice techniques, basic music theory, musical production and performance, students gain awareness of their abilities and develop confidence that can transfer into other areas of their lives.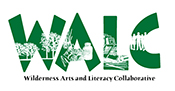 WALC is an interdisciplinary academic program that utilizes an environmental framework, core field experiences, and stewardship activities to integrate science, history, literature, writing, art, and math within a curriculum that focuses on the experiences of people of color. Environmental education and ecological principles intertwine with ethnic studies and social justice principles. Place-based field studies—hiking, camping and habitat restoration—and real, relevant projects that affect systemic change within our environment and our own communities give our students the analytical frameworks and experiential edge to succeed as learners and contribute to positive change.
This page was last updated on August 18, 2022