SFUSD AVID Tutors
Are you a current college student living in San Francisco?  You may be eligible to work as a paid AVID tutor in an SFUSD classroom.
Tutors facilitate small learning groups and support the AVID teachers in the classrooms both in person and virtually.   

You don't need to be an expert in any of the middle/high school subject areas as tutors are trained to facilitate small learning groups.

Hours are flexible, 8-3:30pm during school days

Pay rate is $17 the first year, $19 the second year and $21 the third year

You will be required to complete an online training before you start working in the classroom.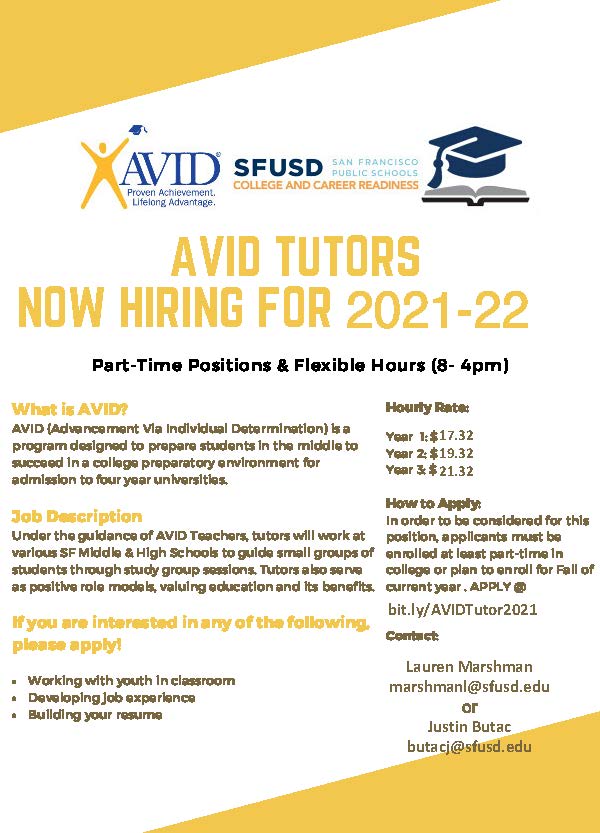 This page was last updated on August 31, 2021