Big Strides to Improve School Food at SFUSD
January 16, 2020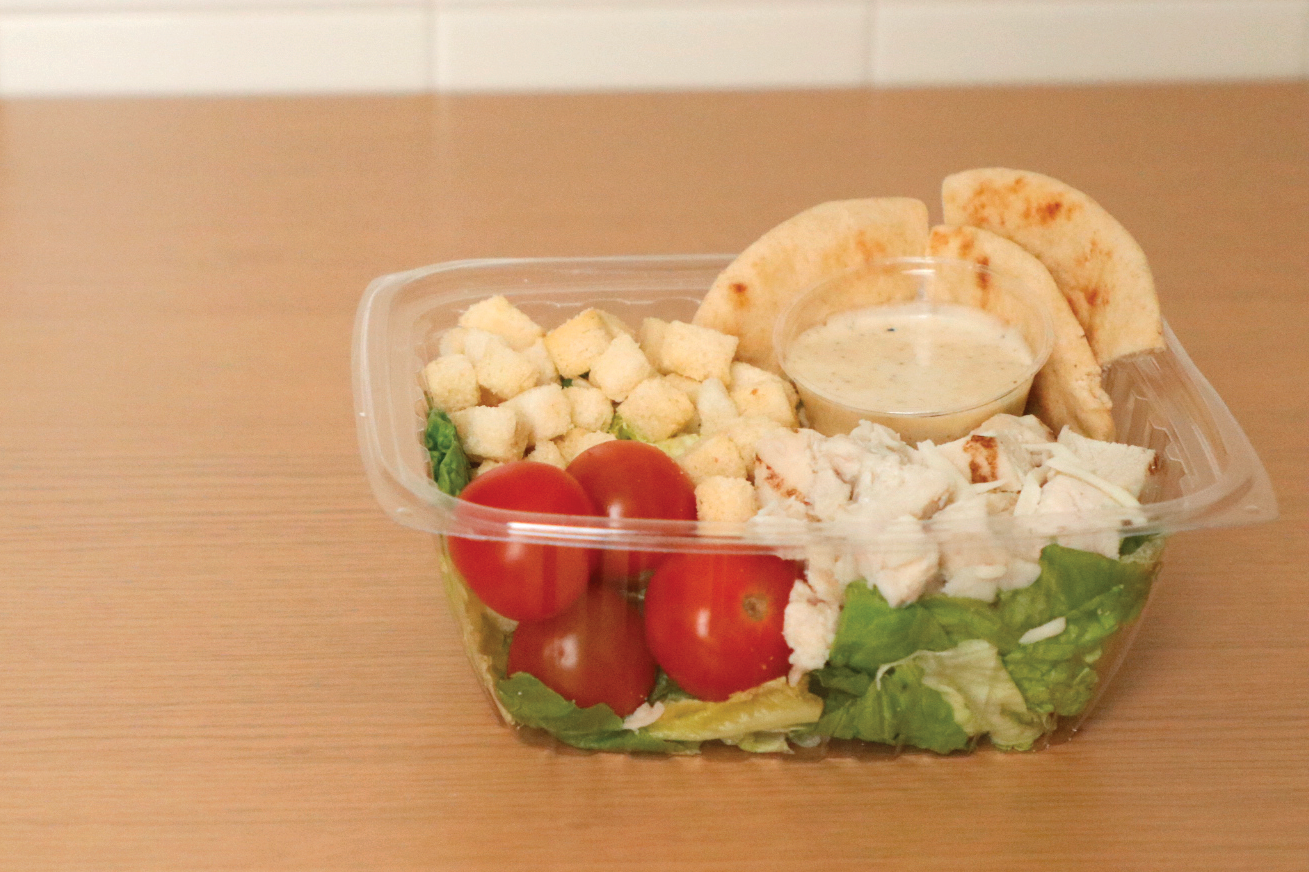 At Student Nutrition Services, we're making significant progress toward

our goals

. We're proud of the improvements we're working on for our students—both the big (opening new kitchens) and the small (piloting compostable plates). We've highlighted three projects below to share what we're up to on our journey to nourish students with good food.
Launching the McAteer Culinary Center
Since opening the McAteer Culinary Center in October, student participation in school lunch has increased by over 500%! This new facility is a small-scale model for a future central kitchen for the District, and showcases just how good school food can be with the right equipment, ingredients, staff, and dining area for students. 
The kitchen serves breakfast, lunch and supper meals to the two high schools on campus (The Academy and Ruth Asawa School of the Arts); prepares almost 2000 meals daily served at twelve Early Education sites; and will ultimately prepare fresh meals to be distributed to select schools receiving upgraded kitchen facilities as part of Bond Modernization projects. 
Academy Principal Greg Markwith says "I love going up there to enjoy the food and spend time with students outside of the classrooms and hallways." In addition, the dining space has created a new community hub on campus. "So far, we have hosted a dance and have a community potluck planned this month," he said.
The Culinary Center has allowed us to launch the most robust scratch cooking program in the District. January's breakfast menu includes homemade scones, seasonal frittatas, and avocado breakfast sandwiches, and the lunch menu includes Chicken Adobo (Principal Markwith's favorite), Vietnamese Noodle Salad, and Spicy Korean Chicken Wings. And, by popular demand, Chicken and Waffles are back this month!
In the Spring, a kiosk will open in the central courtyard of the campus for students to grab breakfast or lunch on the go. With the kiosk available, our goal is to reduce the amount of time students are waiting in line, and to reach more students with a nutritious meal as they navigate their busy school day. 
Finally, upgraded facilities are in the works at select elementary schools so that additional sites can receive and serve food prepared at the Culinary Center. Work is underway at Sanchez Elementary, the first elementary site to undergo a kitchen upgrade. We anticipate to begin construction this summer to prepare equipment to receive and serve freshly prepared meals next school year. What do you want to see on the elementary menu? Contact us!
Piloting Buffet-Style Service at Lafayette Elementary
As part of the Bond Modernization projects, Lafayette Elementary's kitchen facilities have recently been upgraded with new ovens and serving wells to pilot buffet-style service. Serving students this way provides a better dining experience and reduces the amount of packaging used during lunch. Entrées and veggie sides, provided by Revolution Foods, are served directly  onto compostable plates, and plastic wrapped sporks are replaced with a utensil and napkin dispenser.
This pilot will launch mid-February. Students will be surveyed before and after the change in meal service takes place, allowing us to measure the difference in student perception and satisfaction. Food waste will also be tracked to evaluate how the change in presentation affects overall meal consumption. In the future, Lafayette Elementary will transition from Revolution Foods to freshly prepared food from the McAteer Culinary Center.
Expanding our Freshly Prepared Refresh Meals
We're moving towards more fresh food in the District. We're currently serving meals freshly prepared in-house, what we call our Refresh program, at 20 schools as of the 19-20 school year! 
Everett Middle School and Willie Brown Middle School are serving all Refresh lunches, and 18 other middle and high schools are serving a combination of Refresh and Revolution Foods lunches. In March, Presidio Middle School and Aptos Middle School will transition to serving all Refresh lunches as well. In April, Aptos, Everett and Presidio will begin the first Refresh menu for breakfast! 
The Refresh menu for Spring will keep favorites like the Hand-Rolled Burritos and include new options like a Chicken Katsu Rice Bowl, Pickled Jicama and Carrots, and Veggie Pasta Primavera. Dining staff will participate in professional development in February, building their culinary capacity and training on the new Spring menu.
Follow our progress! Keep reading our blog and follow us on Twitter, Instagram and Facebook for more updates.
This page was last updated on January 16, 2020