Judy Espino
Bilingual Spanish Teacher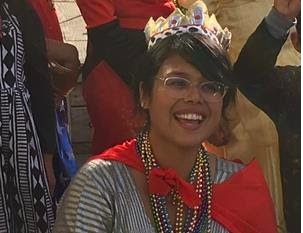 Meet Judy Espino
Judy Espino joined SFUSD Pathway to Teaching in 2017 as a Bilingual Spanish educator. Prior to finding the Pathway program, Judy had worked in various education roles including a Special Education Para Professional role with SFUSD, as well as preschool teacher and administrator roles. Judy's experience with preschool, led her to wonder what it would be like to teach elementary level children, so she became a substitute teacher. This experience led Judy to becoming interested in earning her full credential, but she could not find an affordable route to make it happen, until she found SFUSD Pathway to Teaching. Now Judy is a fully credentialed Pathway graduate, teaching 3rd Grade Bilingual Spanish at Buena Vista Horace Mann K-8 Community School.
"While the Pre-Service Preparation period can't cover everything, it helped me set expectations and prepared me with the tools I needed to manage my classroom. One of the most important mindsets the summer preparation period reinforced was that students will rise to the occasion when held to high expectations. This mindset is something I see evidence of in my classroom, as I watch the successes and growth my students are experiencing. Not only are they reading, writing, adding and subtracting, they are also learning to talk about their work and the process which leads them to their answers.
I am proud to be a role model for children. I am proud to give my students the experience of a teacher who not only looks like them, but one who also understands them and empathizes with their experiences. I am proud to help my students feel like they are part of a community and teach them that the choices they make can affect our entire community. Teaching students to make good choices and resolve problems are life skills that will help them be successful, and I am proud to be able to put them on that path toward success."
This page was last updated on September 19, 2022