Description of Program
Students Served
K-5 students whose home language is Spanish
Bilingual students who speak Spanish and English
Language Instruction
Instruction similar to Dual Language Instruction (DLI, described above) but designed for potential English Learners (ELs) who are native speakers of Spanish.
Pathway Eligibility   
Students applying for Kindergarten or first grade whose home language is Spanish.
Students in grades 2-5 who would like to enter the program but are not currently in Dual Language Instruction program or Biliteracy must be assessed and demonstrate grade level proficiency in Spanish in order to apply.
Schools:
  Filter / Search for schools with language programs using SFUSD's School Search
Bryant
Chavez
Cleveland
E.R. Taylor
Moscone
Glen Park
Guadalupe (K-3)
Hillcrest
Muir
Junipero Serra
Longfellow
Sanchez
Spring Valley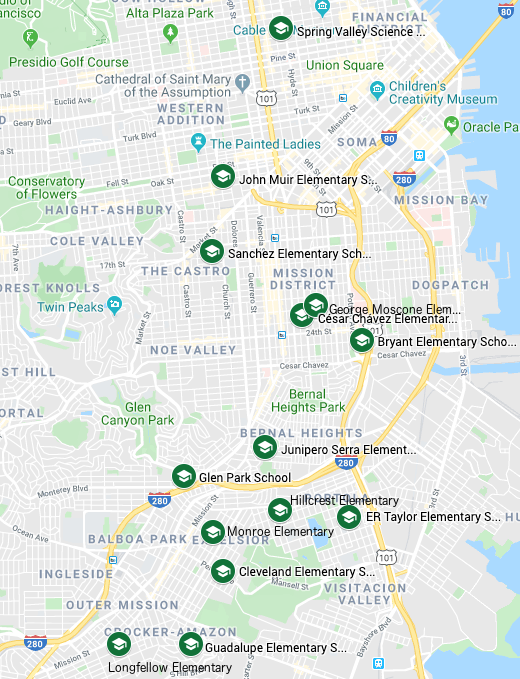 This page was last updated on October 8, 2021