The New McAteer Culinary Center: Excellence in School Food
October 18, 2019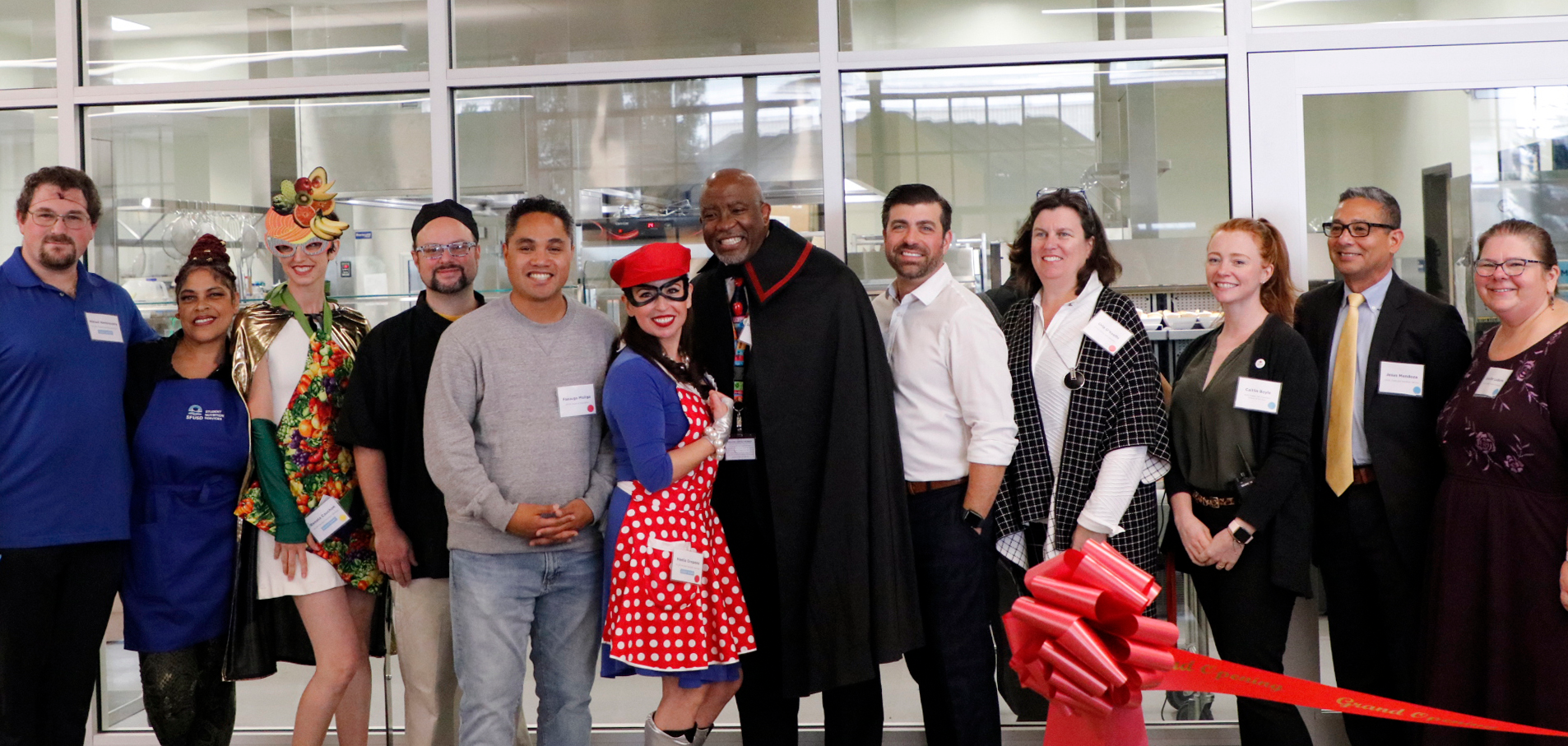 This week, we celebrated National School Lunch Week with the grand opening of the new McAteer Culinary Center. This new facility is our model for a central kitchen for the district, and showcases just how good school food can be with the right equipment, ingredients, staff, and dining area for students. 
The kitchen will serve our Early Education sites and the two high schools on campus (The Academy and Ruth Asawa School of the Arts), and will prepare fresh meals to be distributed to schools receiving upgraded kitchen facilities as part of Bond Modernization projects. 
The upgraded facility demonstrates the opportunity to improve procurement practices as part of the district's adoption of the Good Food Purchasing Policy and commitment to the health and equity of students and the food system. Areas to handle fresh produce and raw products allow for the purchasing and processing of high-quality food and ingredients, including raw "no antibiotic ever" chicken and flour to bake on-site. 
The new facility consists of energy-efficient equipment, including serving lines that serve freshly-made bulk food rather than pre-packaged meals, a dishwasher allowing for use of reusable dishes, and a milk dispenser serving certified organic milk from Straus Family Creamery.
The high school students on campus are already enjoying the new food options. In the entire month of September, before the new space was opened, 44 breakfasts and 968 lunches were served. In the first 9 days since opening on October 4, over 840 breakfasts and 1,739 lunches were served! This is already more than a 300% increase, and participation continues to grow.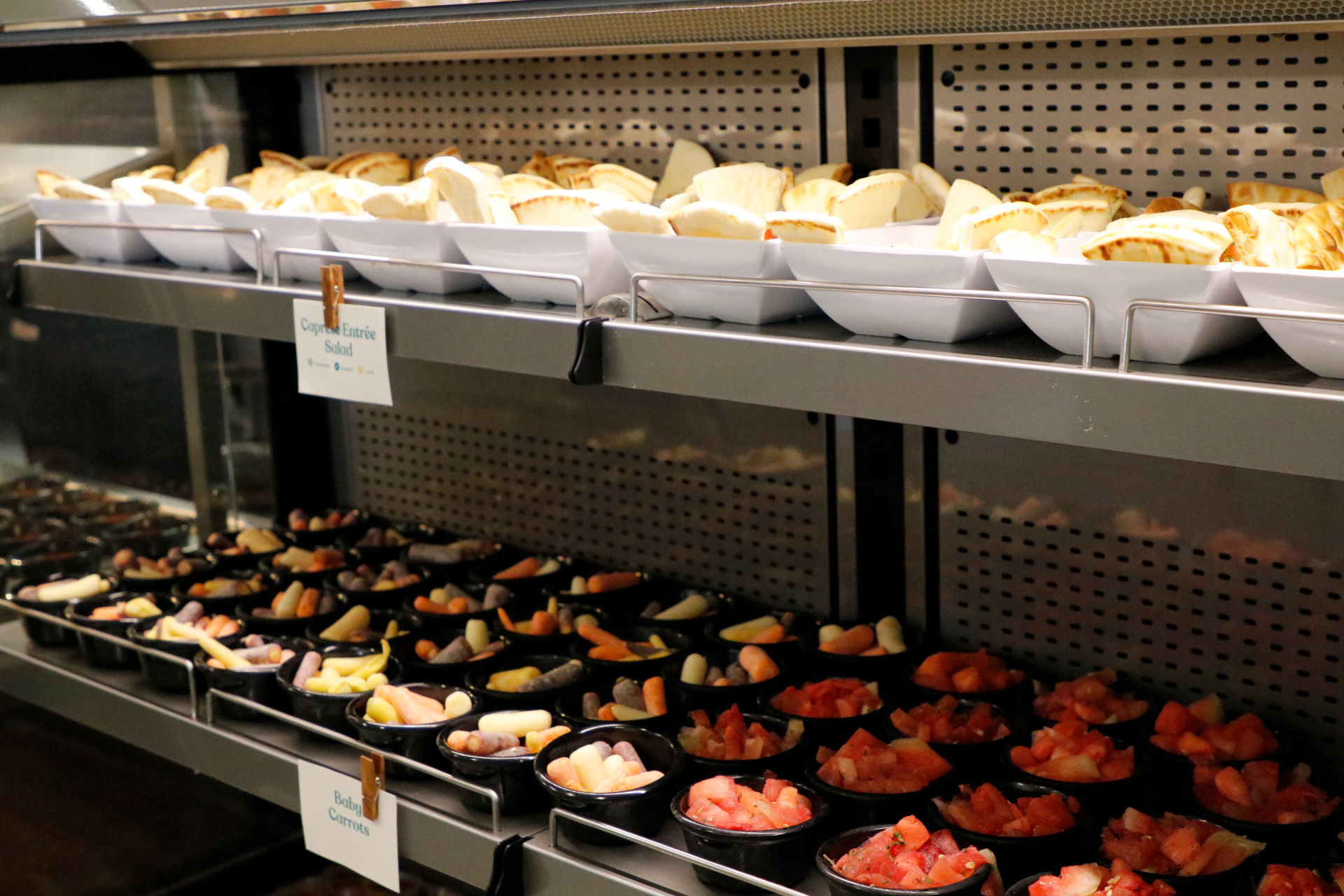 The breakfast menu includes freshly-prepared smoothies made with Straus Family Creamery yogurt, avocado breakfast sandwiches, and banana muffins. The lunch menu includes heirloom tomato caprese salad, tofu spring rolls, and fish tostadas. Organic produce, including strawberries, kale, cabbage, bok choy, carrots, turnips and celery root, is brought in from Coke Farms in San Juan Bautista, CA. Each lunch comes with an entree, vegetable side, fresh seasonal fruit, and organic Straus milk. Student breakfasts are $1.50 and lunches are $3. Teachers and staff are eating more on campus too -- at $2.75 for breakfast and $4.50 for lunch, the price and convenience make it an easy choice. 
The menu, developed by the district's first Chef, Josh Davidson, will change seasonally and continue to incorporate student feedback. All recipes meet or exceed the federal and state guidelines for school food -- no small feat when the budget and ingredients are limited. The McAteer Culinary Center staff also includes the district's first Cook and three Assistant Cook positions, roles that were reclassified for existing team members to better represent the value they bring to the kitchen. We expect to add a second Cook in 2020.
The space also includes a redesigned dining area that features new furniture, digital menu screens, and graphics of trees and landscapes as part of the student's request to bring the scenery the campus enjoys indoors. The dining space will serve as a community hub for sharing meals, hosting club meetings, band practice, and more.
This work was made possible by the 2016 General Obligation Bond, the San Francisco Sugary Drinks Distributor Tax and the Someland Foundation.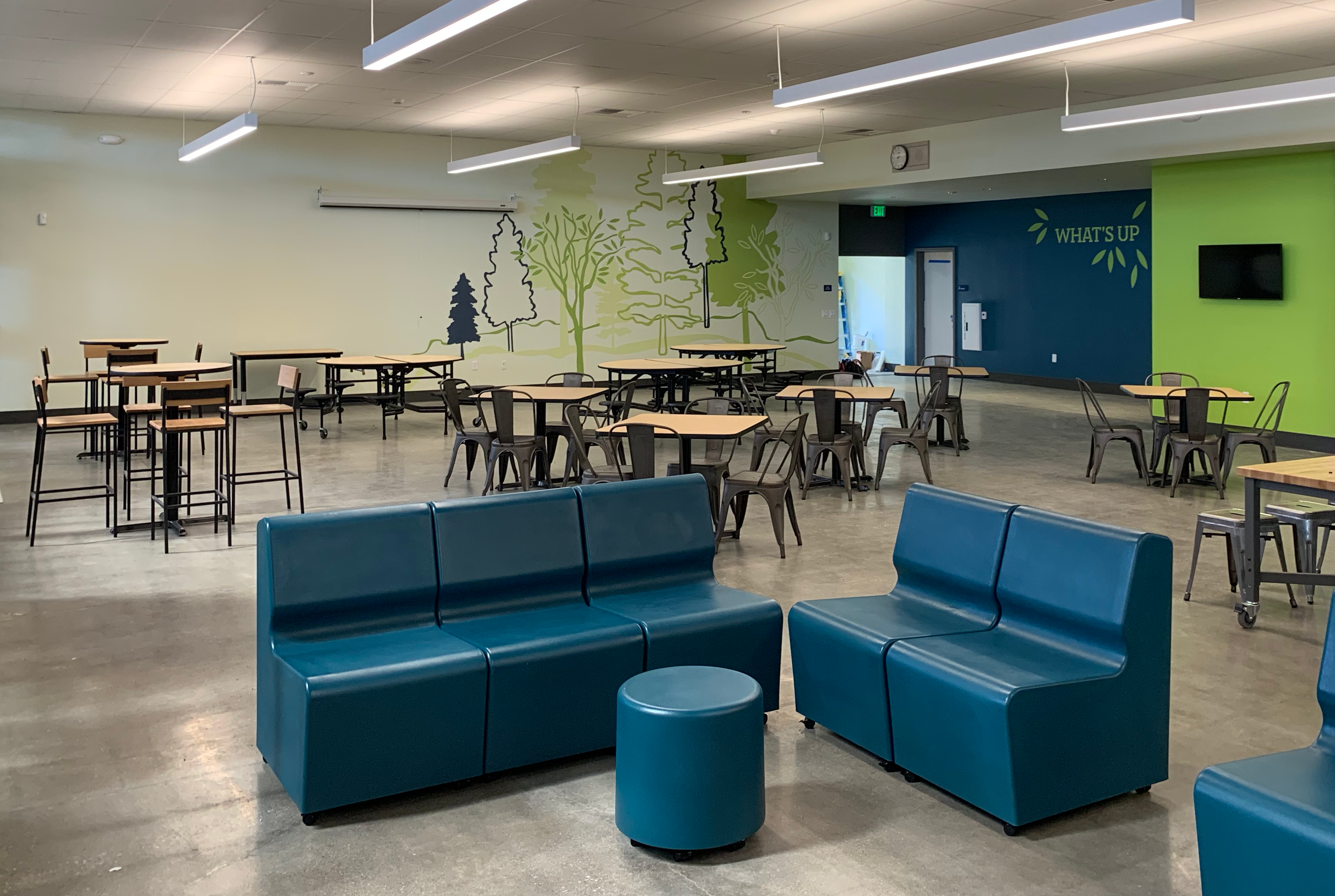 This page was last updated on January 6, 2020