Welcome to the Denman School Library!
Teacher Librarian: Ms. Lai
Hours:  Monday - Friday    
                        9:00-4:10
Denman Voluntary Library TAs 2021-2022
If you would like to work in the Library before school or during lunch, please fill out this FORM.  You would check Library materials out and in and shelve books.
Books and Databases
To access from home, ask your librarian for login and password
Library card barcode and....
100th Anniversary of Women's Suffrage
NEW SFUSD Library Website
Check out the stories, projects, challenges and film on the new websites made by the SFUSD Librarians.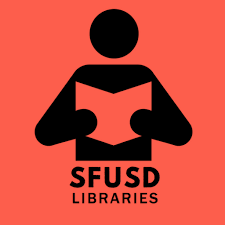 Time Capsule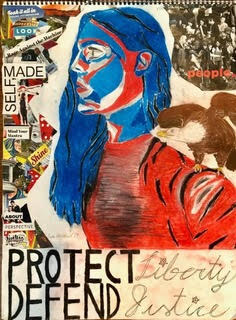 Francisco Park is opening this summer and we are looking for input to celebrate and acknowledge this unprecedented time.  Francisco Park invites you and your students to be a part of history by sharing reflections on life over the past year. Selected submissions will be placed in a time capsule, dedicated summer 2021, and reopened 50 years later in 2071.  Imagine the excitement of your students sharing with their children and grandchildren what life was like during this unprecedented time! 

Below please find the instructions and tools to participate.  We want this to be a fun, and (hopefully) easy project that you can do with your students.  The website  

(https://franciscopark.org/time-capsule/  )

should be self-explanatory, but in addition, please find a general summary and instructions below.  In the event you have any questions, please submit them to timecapsule@franciscopark.org .  Submissions will be subject to the provisions on the FPC website.

1.     Link to Time Capsule Submissions: Time Capsule | Francisco Park, San Francisco CA   
a.     Submittals can be made directly by students or uploaded by a teacher (select Student or Teacher).  Participation requires compliance with the provisions of 4: Privacy and School Compliance, below. 
b.     Student information:  First name (only), Age, Grade
c.      Submissions due by May 28, 2021 

2.     Questions/Submittals:
a.     Three general questions for students:  (i) What item would you want to include in the time capsule to represent modern-day life in San Francisco today? Why?, (ii) Specific questions for different age ranges (Pre-school, K-3, 4-8, High-school), (iii) predictions for the future.   
b.     Please encourage your students to be creative! Student submissions may be products of a prior, current, or future lesson plan. Submissions may be written responses to the sample questions on the landing page and typed in as simple text, or work can be uploaded taking the form of any genre—essay, poem, story, article, short graphic novel, etc.), photographs, essays, poetry, artwork.
c.      Individual uploads should be no larger than 5MB