Welcome to the Denman School Library!
Teacher Librarian: Ms. Lai
Hours:  Monday - Friday    
                        8:30-3:45
Battle of the Books - THURSDAY, MAY 13 (After School)
Battle of the Books is a competition between middle schools focused on books!  Yay for books!  Middle School Teacher Librarians have chosen 12 books and you can read or listen to a few, or all 12 and then write a few questions for each.  In the spring we will compete against each other to find out the ultimate book reader!!  ALL the books are on HOOPLA.
WEBSITE to sign up for Team Denman and earn badges as you read
BOOKMOBILES and FREE Books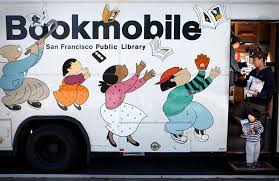 As of October 1, on Tuesdays and Thursdays from 2-6 p.m., the Library's fleet of bookmobiles will park at Jose Ortega Elementary School, Willie Brown Jr. Middle School and John O'Connell High School and at Treasure Island on Wednesdays from 2-6 p.m. Patrons can return Library materials and retrieve holds at each location AND pick up a free book to take home! 
MONTHLY GRAPHIC NOVEL WEBCAST
NOVEMBER title and online event TBA.
You can join us on the livestream (though, please kids, ALWAYS make sure it is OK with your adults before you go clicking any links!) on YouTube here:  -- depending on what you use to access that link, you should be able to ask questions that we'll read on air for you as well.  Or, you can watch the conversation afterwards!  Either way we sure hope you join us, though!
Books and Databases
To access from home, ask your librarian for login and password
Library card barcode and....
100th Anniversary of Women's Suffrage
NEW SFUSD Library Website
Check out the stories, projects, challenges and film on the new websites made by the SFUSD Librarians.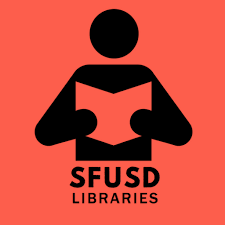 Time Capsule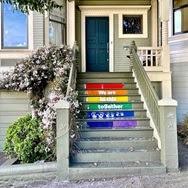 SFPL is creating CoVid Time Capsule
and inviting everyone to be a                       "Citizen Archivist"  
          This simple Google Doc also explains the process.