Fall Learning Town Halls: July 6-9, 2020
Give Input on Fall Learning Plans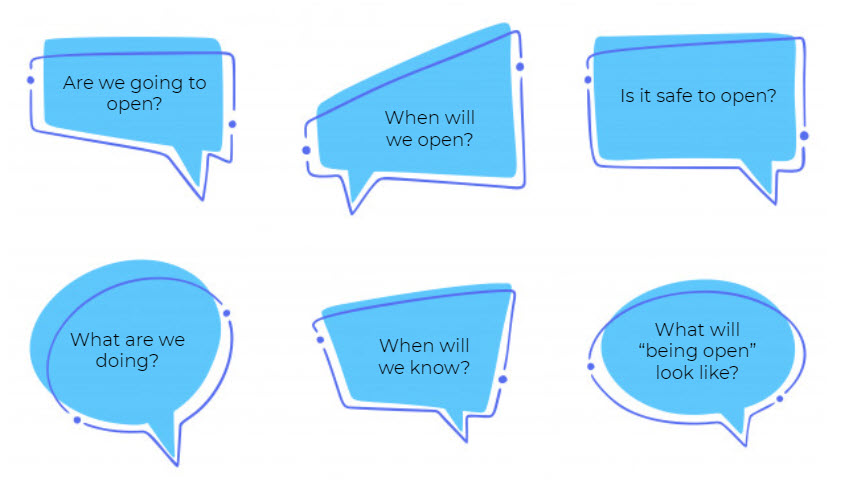 About the Town Halls
Our community is working together to shape what fall learning will look like for SFUSD students. We would like your input. We also know you have questions, and we'll do our best to answer them! 
We'll share information about:
Our process for fall planning
Lessons learned so far from the spring semester
Overview of public health guidance for schools 
Scenarios under consideration
Please join us for a Town Hall the week of July 6! The Schedule of Events is below.
How to Join a Town Hall
To participate in a town hall, you only need a device that connects to the internet. We will livestream each town hall on SFUSD's YouTube channel. The link to the YouTube Live stream will be posted here one hour before each start time. We will also post a recording of each town hall after the event for those who could not participate in the livestream.
We encourage you to share your questions in advance of the town halls by using SFUSD's ThoughtExchange. ThoughtExchange does not capture any personal information, and does not record anyone's voice or image. Participants simply type and send their ideas - it's a lot like sending a text or posting a comment on social media. Then you can see the questions and ideas that other participants are sharing.
Learn more about how to use YouTube Live and how to use Thought Exchange. 
Schedule of Events
Date/Time
Event
7/6/2020
3:00 - 4:30 PM
SFUSD Teacher and Paraeducator Town Hall
7/7/2020 
11:00 AM - 12:30 PM
SFUSD Staff Town Hall
7/7/2020
6:30 - 8:00 PM
SFUSD Cantonese Town Hall for Families
7/8/2020 
10:30 AM - 12:00 PM
SFUSD Community Partners Town Hall
7/8/2020  
6:30 - 8:00 PM
SFUSD English Town Hall for Families
Interpretation provided in Arabic, Cantonese, Filipino, Samoan, Spanish and Vietnamese
7/9/2020 
1:00 - 2:30 PM
SFUSD Student Town Hall
Interpretation provided in Arabic, Cantonese, Filipino, Samoan, Spanish and Vietnamese

7/9/2020 
6:30 - 8:00 PM

SFUSD Spanish Town Hall for Families
For questions, please email partnerships@sfusd.edu.
Family Survey
In addition to the town halls, we have created a brief, anonymous survey for you to share your thoughts on what you want fall learning to look like. 
The survey is available online in English, Spanish, Cantonese, Tagalog, Arabic, Vietnamese, and Samoan. To change the survey to a different language, go to the dropdown menu at the top where it says "English." Select your student's school to take the survey. We will share a summary of the findings later in July.