AVID Data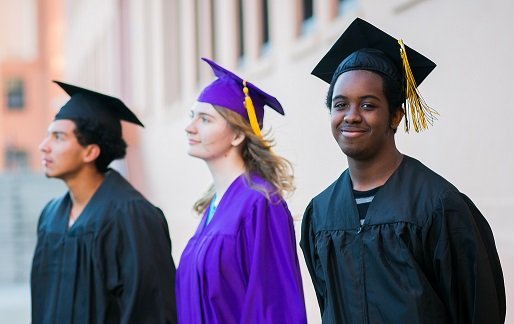 The results are in! AVID seniors in 2019-2020 graduated, met A-G requirements, and applied to college at significantly high rates.
100% of seniors graduated on time compared to the overall SFUSD average of 87.3%.

97% met A-G four year college entrance requirement.

74% applied to a 4 year college, and 70% were accepted.
Focal students in the AVID class of 2019 enrolled in college at higher rates than the district average. For the class of 2019:
67.4% of SFUSD African American AVID students enrolled in college compared to the overall district rate of 47.5%.
64.5% of SFUSD Latinx AVID students enrolled in college compared to the district rate of 54.8%.
76.5% of SFUSD English Learner AVID students enrolled in college compared to overall district rate of 54.9%.
The Impact of AVID in SFUSD
AVID Students in SFUSD show extraordinary rates of college enrollment, advanced courses (such as AP or community college classes), and financial aid completion.
AVID Teachers are Here to Stay!
AVID training increases teachers' likelihood to remain at their school or district.
AVID-trained educators accelerate the development of relational capacity among staff and students, resulting in:
Higher levels of collective educator agency
Higher academic achievement and student agency
Thriving learning environments schoolwide
Research conducted in Arizona and Oregon showed that AVID teachers had a higher overall retention rate than non-AVID teachers. This research also showed an even higher retention rate for AVID teachers new to teaching versus non-AVID teachers who were new to teaching. 
This page was last updated on October 6, 2023