Room Description
The Classroom is utilized as a clinical setting to emphasize the strengths of each child's ability to cope with challenging situations. Within the setting children are encouraged to examine their behavior, recognize and name distressing feelings, explore alternative expression of such feelings through morning routine, circle time, music and movement, cooperative games, teaching behavior expectations and implementation of program wide reward system. 
Circle Time: Circle Time is the first activity children participate in. This sets the tone and readiness to learn for the rest of the day.

At Shoestrings our daily Circle Time includes: 


 

Children and staff gather around to make a circle on the floor. 


 

"Hello, how are you" song. Children choose a musical instrument they would like to use during activity.


 

Feelings Check-in

Utilizing an emotion-word vocabulary wheel


 

Lesson of the day:  Using Kimochis


 

Work with Teacher: 
 

All children will receive a 25 minute 'Work with Teacher' block during their day.


 

Students receive individualized attention and support in completing assigned tasks.


 

May include letter recognition, writing, number sense, sequencing, matching, social emotional learning, etc.. according to needs identified by ASQ, DRDP and F&P.


 

Workstations: 

Workstation is designed to support children with working independently on assignments and activities in their classrooms


 

The focus of workstation is to strengthen skills that a child has mastered (name writing, counting, fine motor skills)


 

During cohort, once a concept has been mastered in "Work with Teacher" area, individual workstation activities will be implemented to support child


 

Activity boxes are changed daily as assessment and intervention are happening simultaneously


 

Calming Corner: 
 

Each Classroom has an established calming corner that students can access when they are feeling escalated or need a break. 


 
Should be a place for taking care of ourselves and not for punishment.
 

 

Develop established routines - example. 5 minutes in peace corner with option to extend by 3 minutes if needed then help student to transition back. 


 
Children can access sensory items and activities that support them with self-regulation.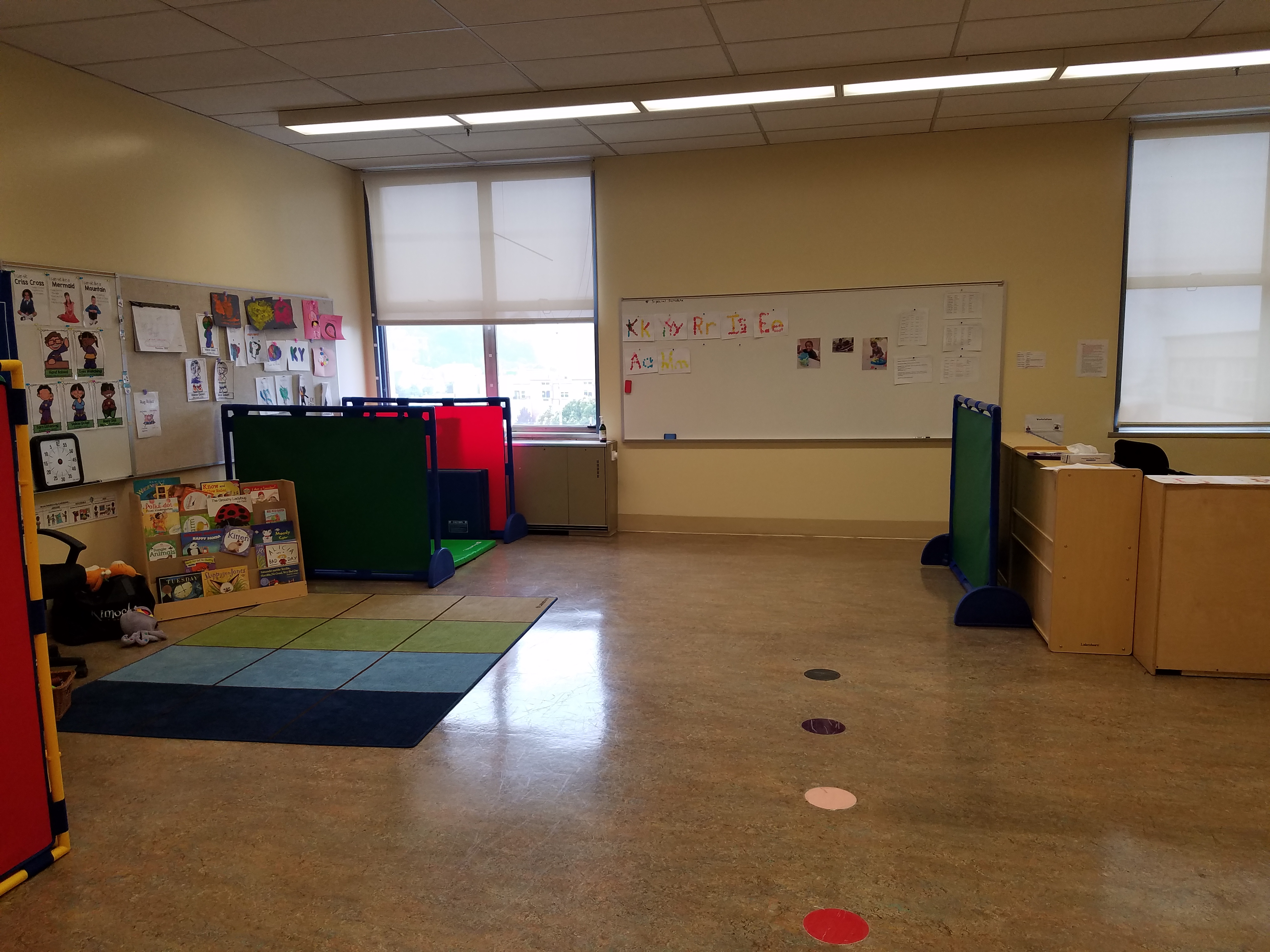 This page was last updated on March 5, 2021