You may be eligible for an emergency credential if you have a bachelor's degree and the minimum amount of units needed and/or you have passed certain exams. An emergency credential will allow you to be employed at SFUSD as an educator while you work on completing requirements toward earning a full credential.
What kind of credential do I need?
There are many different types of credentials which authorize different assignments, but these are the most common.
Teaching Credential Ladder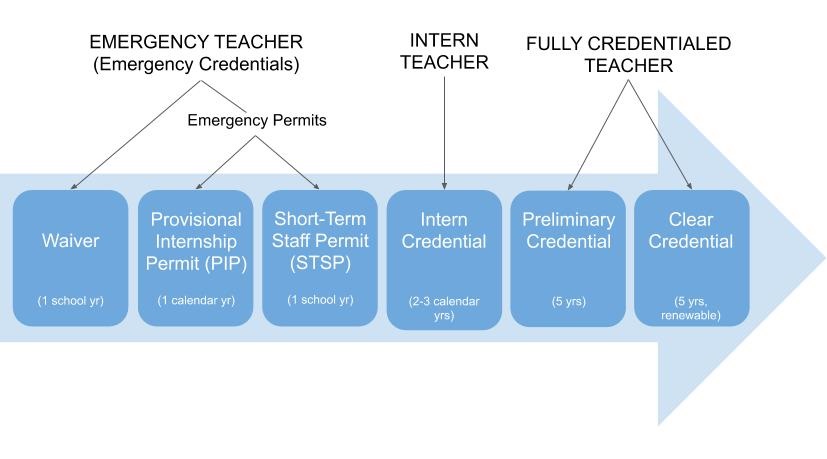 This page was last updated on July 6, 2022