School Year Team
Kristin Smith Alvarez, Ph.D., Supervisor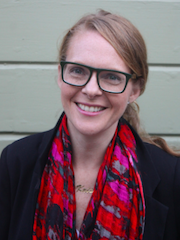 Kristin has worked in education for 20 years, both in K-12 and higher education in California, Michigan, New Jersey, and New York. She began her career as an elementary literacy tutor in Los Angeles, which then led her to become a high school teacher in New Jersey. Kristin holds a Ph.D. in Teaching and Teacher Education from the University of Michigan. She has spent the last twelve years of her career focusing on teacher and principal preparation. Kristin lives in Oakland with her husband and two young children, and her favorite place is the beach (any beach!).
Danielle Love, Policy & Operations Manager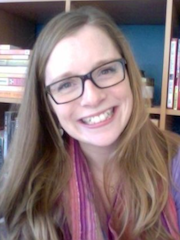 Danielle began her career as an educator in New York City, and has been happily back on the West Coast, working in education in the Bay Area for the past 10 years. In addition to her work in education, she has also worked and volunteered in local and national politics. Danielle holds a Master of Science in Teaching from Pace University and a Master of Public Policy from the Goldman School at the University of California, Berkeley. Go Bears!
Minjeong Chai, Special Education Instructional Coach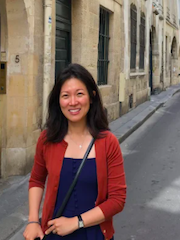 Minjeong joined Pathway to Teaching coaching team when the program first started in 2017. Prior to coaching, she taught 7th & 8th grade Special Day Class for 3 years and worked as a K-5 Resource Specialist for 11 years. She has two sons who attend one of the elementary schools in SFUSD. She enjoys traveling with her family. She loves skiing and taught her sons how to ski when they were 4 years old.
Janet Miller, Special Education Instructional Coach
Janet has been a coach for mild/moderate special education with Pathway to Teaching since 2018. Prior to coaching she worked as 6th grade RSP at Oakland Military Institute, and prior to that, across settings at Herbert Hoover Middle School. Janet received her National Board Certification in 2019, and also holds an Master of Arts in Special Education from SF State University. When not working on education related pursuits, she enjoys spending time with her family, friends, and menagerie of pets.
Julia Kaplan, Bilingual Instructional Coach
Julia been a Spanish bilingual coach on the Pathway team since 2019. Before joining Pathway, Julia taught Pre-K, K, and 1st grade in SFUSD for three years. Prior to entering the district, Julia was an educator in Chicago Public Schools for four years. In 2019, Julia received National Board Certification in Literacy. Julia loves working with adults and children, and is especially interested in how children learn to read.
Sanae Ortiz, Bilingual Instructional Coach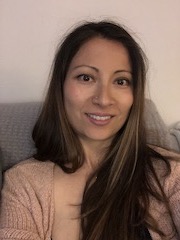 Sanae has been in the field of education for 16 years in both Europe and the United States. She started coaching in East Oakland in 2017, facilitating Professional Development for the staff and supporting educators in developing effective and culturally responsive teaching practices in the classroom. Prior to coaching, she taught English as a Second Language in High School and Middle school in Barcelona and Madrid, and later Bilingual Elementary in the suburbs of Chicago and East Oakland for a total of 12 years. Sanae holds a Master's in Education for Curriculum & Instruction from Camilo José Cela University in Madrid, and a Master's of Arts in English Studies from Autonomous University of Barcelona. Her other passions are exercising, exploring the outdoors and mindfulness.
Hillary Kolodner, Multiple Subject Instructional Coach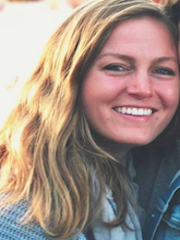 This is Hillary's third year as a Pathway coach, supporting both multiple subject and special education teachers in every grade ranging from PK-8. Hillary started teaching in Brooklyn, New York, where she also received her Master's in Teaching from the Relay Graduate School of Education. She was then a founding literacy teacher at KIPP Excelencia Community Prep in Redwood City, and served as a founding member of KIPP's Culturally Responsive Pedagogy Working Group. She's also designed the Safe and Supportive curriculum resources for the summer Pre-Service Preparation program, revised the online coursework and testing strategy, and coordinated the Jamestown summer tutoring program. When she is not working, she loves exploring the West Coast by hiking and camping with her friends.
Jacqueline Blanca, M.Ed, Recruitment and Credential Analyst
Jacqueline is a first-generation Mexican American who is passionate about community and relationship building. She holds a B.A. in Psychology with a minor in Leadership Studies from Azusa Pacific University, as well as an M.Ed in Postsecondary Administration and Student Affairs from the Rossier School of Education at the University of Southern California. Fight on, fight on!! She has worked in various educational spaces in the Bay Area and Southern California focusing on community engagement and students' sense of belonging. She has also participated in various research projects analyzing retention, graduation rates, and students' sense of belonging. Jacqueline firmly believes that students from historically underrepresented backgrounds deserve to have transformative and equitable educational experiences – she is excited to have joined the Pathway to Teaching team as the Recruitment and Credential Analyst.
Tessa Artale, Bilingual Instructional Coach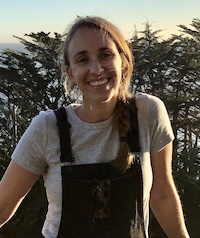 Before joining the Pathway school year team, Tessa taught 2nd, 4th and 5th grade Spanish Immersion at Daniel Webster Elementary for the last 7 years. She is passionate about bilingual education, equity-centered instruction, and building meaningful relationships with students and families. Tessa is a member of the Teacher Leader Fellowship and has facilitated a lesson study team exploring patterns of participation, equity of voice, and high-leverage instruction in the math classroom.  When she's not teaching she coaches a Girls on the Run team and volunteers as a Winter Wildlife Docent in Pt. Reyes National Seashore.
Shendi Xu, Special Education Instructional Coach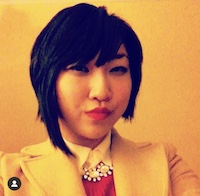 Shendi began her career in education as an ELD (English Language Development) tutor in a newcomer high school in New York City and has since worked in multiple university settings, an ed non-profit, and secondary public schools for over 10 years. Most recently, she was an RSP (resource specialist) and SDC (special day class) teacher at Francisco Middle School, where she completed the Pathway program and cleared her credential. Shendi holds a BA in English and American Literature from NYU, which informs her persistent passion for foundational literacy, textual analysis, and argumentative writing. She is a proud 1.5-generation Chinese American, intersectional feminist, and forever Jersey girl committed to personal transformation and mandatory fun. Talk film, television, and personality tests with her anytime, and definitely invite her to karaoke!
This page was last updated on June 28, 2022