Culturally Responsive Digital Portfolios at Adobe Max
SFUSD's Digital Learning and Enablement team has been exploring how to create and sustain portfolios for your classroom practice by blending Zaretta Hammond's Ready for Rigor framework with district approved multi-media making tools. A culturally responsive digital portfolio helps build independent learners. On this page learn about our partnerships and also the blended learning portfolio course currently being offered. For more information on building the SFUSD digital portfolio community contact Dr. Ricardo Elizalde at elizalder@sfusd.edu.
Partnerships
Digital Portfolios are being implemented in partnership with the following SFUSD programs.
Toward a Culturally Responsive Digital Portfolio PLC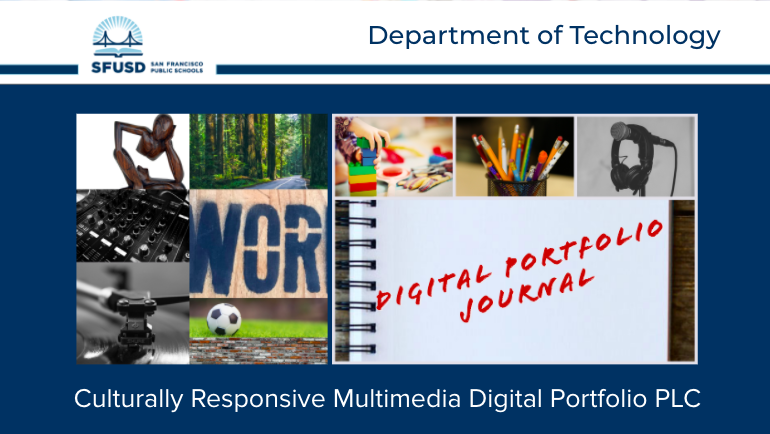 In this online blended learning course, participants explore and put into action the tools for creating a culturally responsive multimedia digital portfolio. They weave Adobe Spark tools with KQED Learn and learn how to create independent learners in their classroom. Browse the course resources below. We invite you to come and help build the digital portfolio community in SFUSD. For more information, contact Ricardo Elizalde at elizalder@sfusd.edu. 
Quick Start Portfolio (QSP)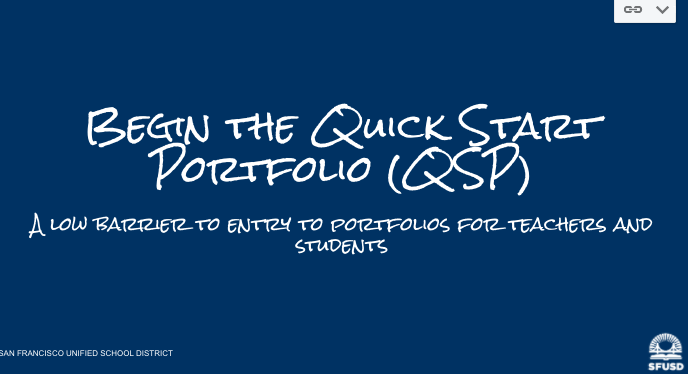 In the resources section, find the Quick Start Portfolio doc and slide deck. 
Culturally Responsive Digital Portfolio PLC
Physical Education Portfolio Project
Giannini E-Portfolio Project
See this page for more information.
Quick Start Portfolio (QSP)
KQED Partnership