We're Hiring for a Temporary Bilingual Spanish Coach!
Join us as a temporary coach this spring! We're looking to hire a Bilingual Spanish coach to join us for the spring semester, from January to June 2021. If you have a Clear Multiple Subject credential and a Bilingual Spanish Authorization with at least five years of teaching experience, consider applying now! 
School Year Team
Kristin Smith Alvarez, Ph.D., Supervisor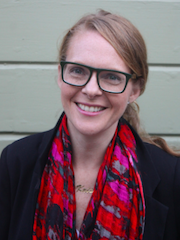 Kristin has worked in education for 20 years, both in K-12 and higher education in California, Michigan, New Jersey, and New York. She began her career as an elementary literacy tutor in Los Angeles, which then led her to become a high school teacher in New Jersey. Kristin holds a Ph.D. in Teaching and Teacher Education from the University of Michigan. She has spent the last twelve years of her career focusing on teacher and principal preparation. Kristin lives in Oakland with her husband and two young children, and her favorite place is the beach (any beach!).
Amanda Barnett, Lead Instructional Coach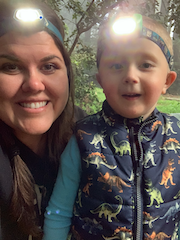 Amanda is entering her fourteenth year of service in San Francisco Unified School District. She started her career in education with SFUSD as a Paraeducator, then a Moderate to Severe Special Day Class and Inclusion teacher. After several years on the special education side of education, she transferred to Pupil Services where she supported Middle Schools and K-8s in their implementation of classroom and school-wide tier 1 and tier 2 behavior interventions. Amanda is currently Lead Coach of the Pathway to Teaching program where she provides coaching to our Pathway Teachers and Coaches. She is currently pursuing her Administrative Service Credential and MA in Educational Administration and hopes to be an Assistant Principal in a SFUSD Middle School in the future. In her free time she enjoys listening to podcasts (especially of the true crime genre!) and spending time outdoors with her nephews.
Danielle Love, Policy & Operations Manager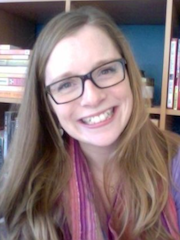 Danielle began her career as an educator in New York City, and has been happily back on the West Coast, working in education in the Bay Area for the past 10 years. In addition to her work in education, she has also worked and volunteered in local and national politics. Danielle holds a Master of Science in Teaching from Pace University and a Master of Public Policy from the Goldman School at the University of California, Berkeley. Go Bears!
Minjeong Chai, Special Education Instructional Coach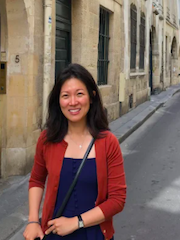 Minjeong joined Pathway to Teaching coaching team when the program first started in 2017. Prior to coaching, she taught 7th & 8th grade Special Day Class for 3 years and worked as a K-5 Resource Specialist for 11 years. She has two sons who attend one of the elementary schools in SFUSD. She enjoys traveling with her family. She loves skiing and taught her sons how to ski when they were 4 years old.
Kahlila Liverpool, Special Education Instructional Coach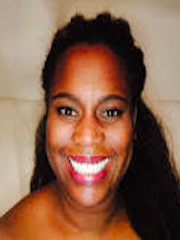 Kahlila was a special education teacher at Felegy Elementary School in Hyattsville, Maryland. She worked as a special education teacher at Oakland Unified School District and Alameda Unified School District. She is currently a special education instructional coach for Pathway to Teaching. Kahlila holds a Master's in Public Administration from San Jose State University and a Master's in Leadership & Teaching from Notre Dame of Maryland University. When Kahlila is not working, she enjoys traveling and playing tennis.
Janet Miller, Special Education Instructional Coach
Janet has been a coach for mild/moderate special education with Pathway to Teaching since 2018. Prior to coaching she worked as 6th grade RSP at Oakland Military Institute, and prior to that, across settings at Herbert Hoover Middle School. Janet received her National Board Certification in 2019, and also holds an Master of Arts in Special Education from SF State University. When not working on education related pursuits, she enjoys spending time with her family, friends, and menagerie of pets.
Julia Kaplan, Bilingual Instructional Coach
Julia been a Spanish bilingual coach on the Pathway team since 2019. Before joining Pathway, Julia taught Pre-K, K, and 1st grade in SFUSD for three years. Prior to entering the district, Julia was an educator in Chicago Public Schools for four years. In 2019, Julia received National Board Certification in Literacy. Julia loves working with adults and children, and is especially interested in how children learn to read.
Sanae Ortiz, Bilingual Instructional Coach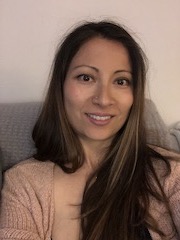 Sanae has been in the field of education for 16 years in both Europe and the United States. She started coaching in East Oakland in 2017, facilitating Professional Development for the staff and supporting educators in developing effective and culturally responsive teaching practices in the classroom. Prior to coaching, she taught English as a Second Language in High School and Middle school in Barcelona and Madrid, and later Bilingual Elementary in the suburbs of Chicago and East Oakland for a total of 12 years. Sanae holds a Master's in Education for Curriculum & Instruction from Camilo José Cela University in Madrid, and a Master's of Arts in English Studies from Autonomous University of Barcelona. Her other passions are exercising, exploring the outdoors and mindfulness.
Hillary Kolodner, Multiple Subject Instructional Coach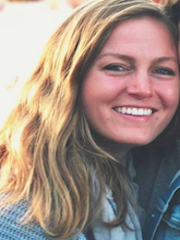 This is Hillary's third year as a Pathway coach, supporting both multiple subject and special education teachers in every grade ranging from PK-8. Hillary started teaching in Brooklyn, New York, where she also received her Master's in Teaching from the Relay Graduate School of Education. She was then a founding literacy teacher at KIPP Excelencia Community Prep in Redwood City, and served as a founding member of KIPP's Culturally Responsive Pedagogy Working Group. She's also designed the Safe and Supportive curriculum resources for the summer Pre-Service Preparation program, revised the online coursework and testing strategy, and coordinated the Jamestown summer tutoring program. When she is not working, she loves exploring the West Coast by hiking and camping with her friends.
Aziza North, Multiple Subject Instructional Coach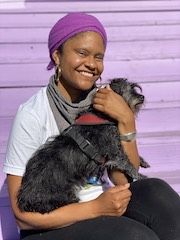 Aziza has been a Pathway to Teaching multiple subject coach for 3 years. Prior to coaching, she taught as assortment of 1st, 2nd, 4th and 5th grade for 7 years in Portland Public Schools. Her focus while teaching was helping students develop critical thinking skills, math and anti-racist pedagogy. Aziza holds a Master's of Arts in Teaching from Lewis and Clark College. When she is not supporting Pathway teachers, you can usually find her frolicking in nature with her small dog and traveling the world.
Rea Arechandieta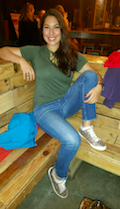 I'm a hard working proud Latina who has been in SFUSD schools for 8 years, mostly in the Mission District. I've been a Playworks coach, a PE teacher, an art teacher, and have taught Kindergarten through second grade. I began my teaching journey on an intern credential, being thrown straight into the classroom with no teaching experience and working full time while I got my credential and Master's. I love my students and my community, and I am a strong advocate for bilingual and culturally responsive education. When I'm not working I enjoy running, drawing, reading sci-fi books, and cuddling my cats. I hope to someday hug my friends again.
Tessa Artale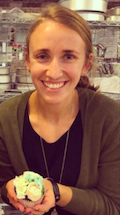 Tessa currently teaches 4/5 Spanish Immersion specializing in Math & Science at Daniel Webster, where she's taught for the last 6 years. Her first 5 years at DW were in 2nd grade Spanish Immersion. Tessa is a member of the Teacher Leader Fellowship and facilitates a lesson study team centered around math instruction and learning. She was a member of the Amplify Science R&D Team and piloted the 2nd grade Earth and Physical Science units. When she's not teaching she loves to coach a Girls on the Run team and volunteer as a Winter Wildlife Docent in Pt. Reyes National Seashore.
Amanda Barnett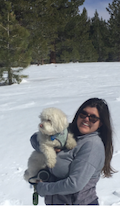 Hello!  My name is Amanda Barnett.  I am entering my fourteenth year of service in San Francisco Unified School District.  I started my career in education with SFUSD as a Paraeducator, then a Moderate to Severe Special Day Class and Inclusion teacher.  After nine years on the special education side of education, I transferred to the Office of Pupil Services where I have been for four years.  Here I support our Middle Schools and K-8 in their implementation on classroom and school-wide tier 1 and tier 2 behavior interventions.  I am currently pursuing my Administrative Service Credential and MA in Equity and Social Justice and hope to be an Assistant Principal in a SFUSD Middle School in the near future. 
Laura Juarez Codicetti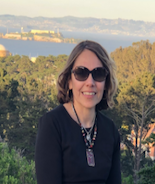 I am originally from Argentina. I started to work in SFUSD in 1996 as a Spanish paraprofessional in a Kinder class at Edison Elementary School. I received a scholarship from the Para to Teacher Program in SFUSD to complete my BA and Teaching credential. While attending classes at SFSU, I worked as a Sped paraprofessional in a 4/5 SDC moderate-severe at Buena Vista for two years until I graduated. After receiving my credential, I continued my teaching career at BV as a Spanish Immersion K-1 teacher. I stayed for 6 years until I have my son, Agustin. After three year hiatus, I returned to SFUSD and taught for two more years. When I graduated from the MA in Language and Literacy at SFSU, I moved to central office as the Literacy Coach for Area III (now Cohort 1) and worked directly under the supervision of the assistant superintendent. During the 7 years working in central office and C&I, I developed curriculum for ELA, launched and trained district wide K-1 teachers on F&P assessments, led & facilitated district wide professional development on CCSS, writers & readers' workshop, Comprehensive Approach to Literacy and Reading Recovery. This is my third year as administrator and I am still learning.
Tyler Dickie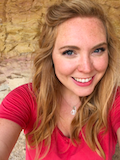 I've been teaching kindergarten at Lakeshore for the past 6 years. Prior to that I was a resident with the San Francisco Teacher Residency program. I have worked with novice teachers through SFTR and SF State. I have advocated for my staff and students as our school union rep and site council rep for the past 3 years because I care deeply about teachers and students.
Marilou Edrosa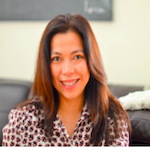 In my professional career, I have worn a few hats in special education in various settings - special education teacher (RSP High School, Transition MM/MS, Autism), school site leader, and teacher on special assignment providing coaching and support to new and early career teachers. The breadth and depth of my experience includes teaching reading intervention and Algebra, case management, academic and career counseling, student-centered transition planning, collaborating with paraeducators and agencies outside of school. As a school site leader, I was a Curriculum and Instruction Specialist at a nonpublic school serving students with moderate to severe behavior and learning challenges, With SFUSD Special Education and within the role of a Content Specialist, I supported a cohort of elementary schools and nonpublic schools, our district's special education initiatives, and IEP compliance efforts. Now, I am in my third year with SFUSD Induction, providing coaching and support to special education teachers and helping them clear their preliminary teaching credentials.
Maribel Fernandez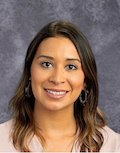 Maribel has over 10 years of experience working with students with learning differences and their families. She began her career at the Kendall Center, Therapeutic Pathways in Tracy CA, where she worked side by side with Board Certified Behavior Analysts to develop and implement behavior intervention plans for students diagnosed with Autism Spectrum Disorder. Maribel earned a Masters in Special Education from the University of San Francisco in 2017, and has been teaching at Gateway Middle school as the 6th-grade learning specialist for five years. Maribel is committed to supporting student success in the classroom and in life. In her free time, she enjoys exploring the city and spending time with family
Leanne Francis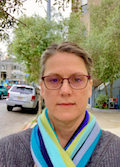 I've taught early elementary in SFUSD since 1996. Also been an Instructional Reform Facilitator and Reading Recovery Teacher. I have taught the First grade since 2005. I also teach as a lecturer at SFSU in the Early Education department.
Julia Gelormino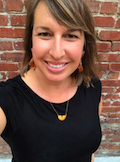 Julia has been a literacy coach at Carver Elementary in the Bayview since 2017, supporting educators in developing effective literacy instruction. Last summer, she was a 2nd grade Teacher Educator with the Pathway Learning Lab. Prior to coaching, she taught Kindergarten and First Grade for 12 years in West Oakland, Harlem, and East Oakland. She has written curriculum for arts integration and service learning projects, Oakland Unified's Math Core Curriculum, and Pathway's Learning Lab ELA curriculum. She received her National Board Certification in 2013, the Oakland Mayor's Elementary Teacher of the Year award in 2016, and is featured on Teaching Channel and NPR. When she's not in a school, she loves to swim and explore the Bay Area's food and wine scene.
Jamilah Jones-McLean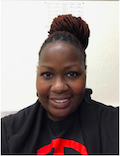 I am from NYC where I went to Hunter College for my Special Education teaching license.  I have been a secondary teacher of Humanities for students in both general and special education classrooms.  Most of my teaching experience has been with middle school students, who I love.  After moving to Oakland, I continued teaching before becoming a coach and an instructor for Pathway and a coach for the district induction program.
Julia Maier Kaplan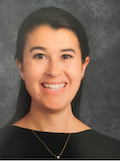 Hi everyone! I'm so excited to meet all of you! I am a bilingual coach in Pathway during the school year. Before joining Pathway in 2019, I taught Pre-K, K, and 1st grade in SFUSD for three years, and before that in Chicago Public Schools for four years. I'm fascinated by everything about how children learn, and especially interested in how children learn to read. I look forward to working together.
Cristina Kinslow

For the last couple years I have taught second grade in the Spanish Immersion program at Daniel Webster. Next year I will be looping up with my class and teaching third grade! I wish to provide guidance to first year teachers so that together we can work on equity and achievement in San Francisco classrooms by addressing students' comprehensive needs and truly preparing students to be innovative learners in the 21st century. I look forward to spending the summer working together with Pathway
Andrea Kraft

Andrea has taught elementary students in Jakarta, Phoenix, San Diego and most recently, San Francisco. This will be her 2nd summer as a Teacher Educator in the Pathway program and she's very much looking forward to it! Her favorite thing about being a teacher is that young children are passionate about the best kinds of things (animals, songs, coloring, writing books, etc.) Her favorite thing about being a coach is the variety of perspectives new teachers bring to the classroom.
Frank Lara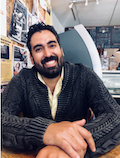 Educator for 9 years. Executive Board member of UESF. Supported Pathway for last 3 years
Stephanie Li

Stephanie Li is a 3rd Grade Teacher at Frank McCoppin Elementary. She believes that above all else, educators must be models for respectful and justice oriented interactions with their students. Stephanie has taught at schools in both the East Bay and San Francisco. She is currently a member of the personalized learning environments pilot class in SFUSD. This PLC works to implement tech-enabled learning to meet the diverse needs of all students in a classroom
Gabrielle Milleza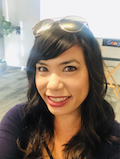 I am completing my 15th year of teaching, which has included teaching grades 1, 2, and 3. First grade is my favorite by far, but I have learned so much from each grade and every student. I have my Master's degree in Education, which then motivated me to obtain my National Board Certification in 2012. In addition to teaching, I am also part of the Instructional Leadership Team, I am a facilitator for SFUSD's National Board support groups, and I have coached and worked with new up and coming teachers through Pathway's PSP last summer as well as through San Francisco Teacher Residency.
Elizabeth MacNab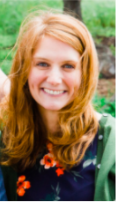 Hi Teachers, I'm excited to work with you all on your journey to the classroom! I was a classroom teacher (6th, 5th, 3/4 combo, 3rd, 2nd, kinder) in Hayward, East Oakland, and then the Bayview right here in SF for 14 years total. I'm currently a board certified behavior analyst supporting staff and students in SFUSD. When I started teaching in 2002, there weren't any supports for beginning teachers in my district. This left me to struggle quite a bit on my own. Something I never want for other beginning teachers. I'm looking forward to giving you all the support you need to get those amazing feelings of success when you teach a student something new.
Yasmir Navas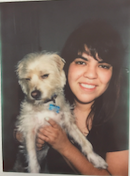 I am a bilingual (Spanish) special education teacher with a passion for social justice and equity. I believe all students can engage in learning when educators are able to build strong relationships with students. I have taught in various classroom settings including co-teaching in a special education inclusion classroom as well as co-teaching with enrichment and general education classrooms. I also have a passion for inclusion and have created activities/events throughout the school year to not only build inclusive communities, but also build friendships among many students with various abilities.
Ted Scott-Smith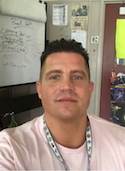 Ted Scott-Smith is a 12th year Special Education Teacher with the San Francisco Unified District, working as a classroom teacher, intern coach, tutor, and after-school program liaison. His approach to teaching is child-centered and holistic, effectively blending individual student goals with modified grade-level curriculum, while still keeping his classroom culture fun and light. Ted also has a strong background in behavior management. This overall approach has earned him "outstanding" professional evaluation marks over the last several years. Believe it or not, Ted is also the father of five students in the SFUSD (his main side job)!
Sherifa Tiamiyu

Sherifa began her career as a special education teacher within OUSD and SFUSD. She then became a Safe and Supportive Schools coach, working with school sites to co-facilitate climate team meetings and deliver professional development and coaching in school culture and climate. She also provided district-wide training in Positive Behavior Interventions and Supports, Restorative Practices, Trauma Informed Practice, Culturally Responsive Teaching, Equity, and Crisis De-escalation Strategies (Safety Care). She has also taught Special Education Seminar, Universal Design for Learning, Inclusive Practices for students with Disabilities, and Methods in Math, Science, Social Studies, and English Language Arts for Loyola Marymount University for the past three years. She is currently an administrator within SFUSD.
Candy Valenzuela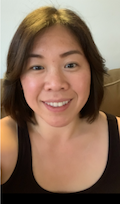 My name is Candy Valenzuela. Before becoming a teacher, I was the Education Director for The Salvation Army Kroc Center. I worked with their After School Program, Summer Day Camp Program and church youth programs. Then I got my credential and masters through the San Francisco Teacher Residency at USF. This is my 7th year of teaching 2nd Grade at Sheridan Elementary.
Shendi Xu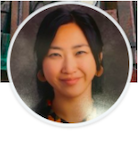 Ms. Xu has been a middle school SDC and RSP teacher for the past three years at Francisco Middle School in SFUSD; she graduated as part of the first-ever Pathway cohort. She holds a BA in English and American Literature from NYU and is especially passionate about teaching literacy, writing, and math skills, as well as executive functioning competencies. In her spare time, she reads, watches television and movies, plays the guitar, and enjoys eating delicious food. She grew up in New Jersey and was born in Beijing, China.