Ms. Moless (Rm. 108)
Jennifer Moless teaches Kindergarten and First Grade (Year 2021.22) in Room 108. She has been at J. Serra for nine years and has been teaching for twenty years. In addition to classroom teaching, she is the Arts Coordinator. Jennifer is committed to integrated arts experiences and inquiry-based teaching and learning.
She has a BA and MA from the University of Chicago and completed coursework toward a PhD at Indiana University at Bloomington. She received her teaching credential at San Jose State University and has attended professional development institutes at Teachers College at Columbia University and UC Santa Cruz. She is an avid hiker, crafter, and reader.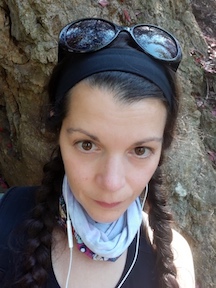 Field Trips
11.12.21 Mission Science (at J Serra)
12.2.21 Foodwise Kids @ the Ferry Building
1.14.22 JCM (virtual)
5.5.22 Slide Ranch
This page was last updated on September 7, 2022