Mission HS Wellness Center
Our wonderful Wellness Center is located in the basement of Mission High School.  We are dedicated to meeting the overall physical and mental health needs of our student population through a variety of services, all listed below, to insure the academic success of our students. 
You can fill it out for yourself or someone else who needs support.
Videos 
Referrals to services
The MHS Wellness Team: From left to right: David (Rams Psych.), Nurse Mary, Chandra (Wellness Coord.), and Ray (CHOW) ----  Click on Pic for a Video Welcome!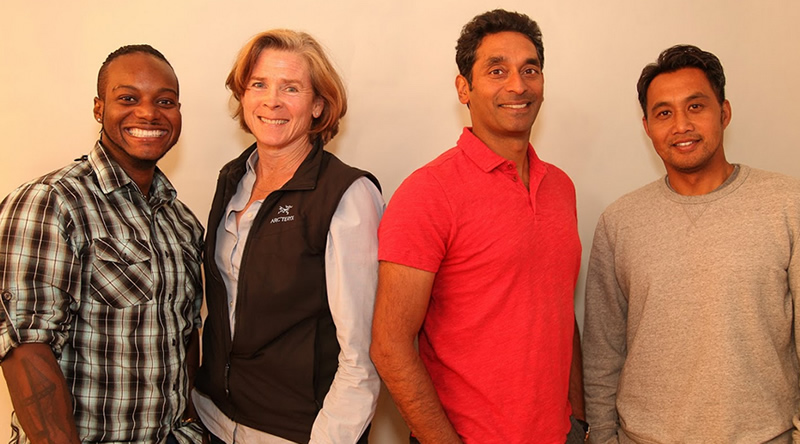 Wellness Center Services
Individual mental health counseling ( 1 to 1 therapy in English and Spanish ) 
Support groups for substance use, leadership development, truancy, and violence prevention
Nursing services: health insurance sign-ups, referrals for vision/dental/primary care, general student care, reproductive health support
Health education presentations/workshops in class
Family therapy interventions/consultations
Case management by community based organizations
Staff and family wellness consultations about student health issues
A safe, quiet, confidential place to take a breath
Our Wellness Staff Members
There are therapists available who can provide services in Spanish.
This page was last updated on September 9, 2022