We're on a Mission to Change the World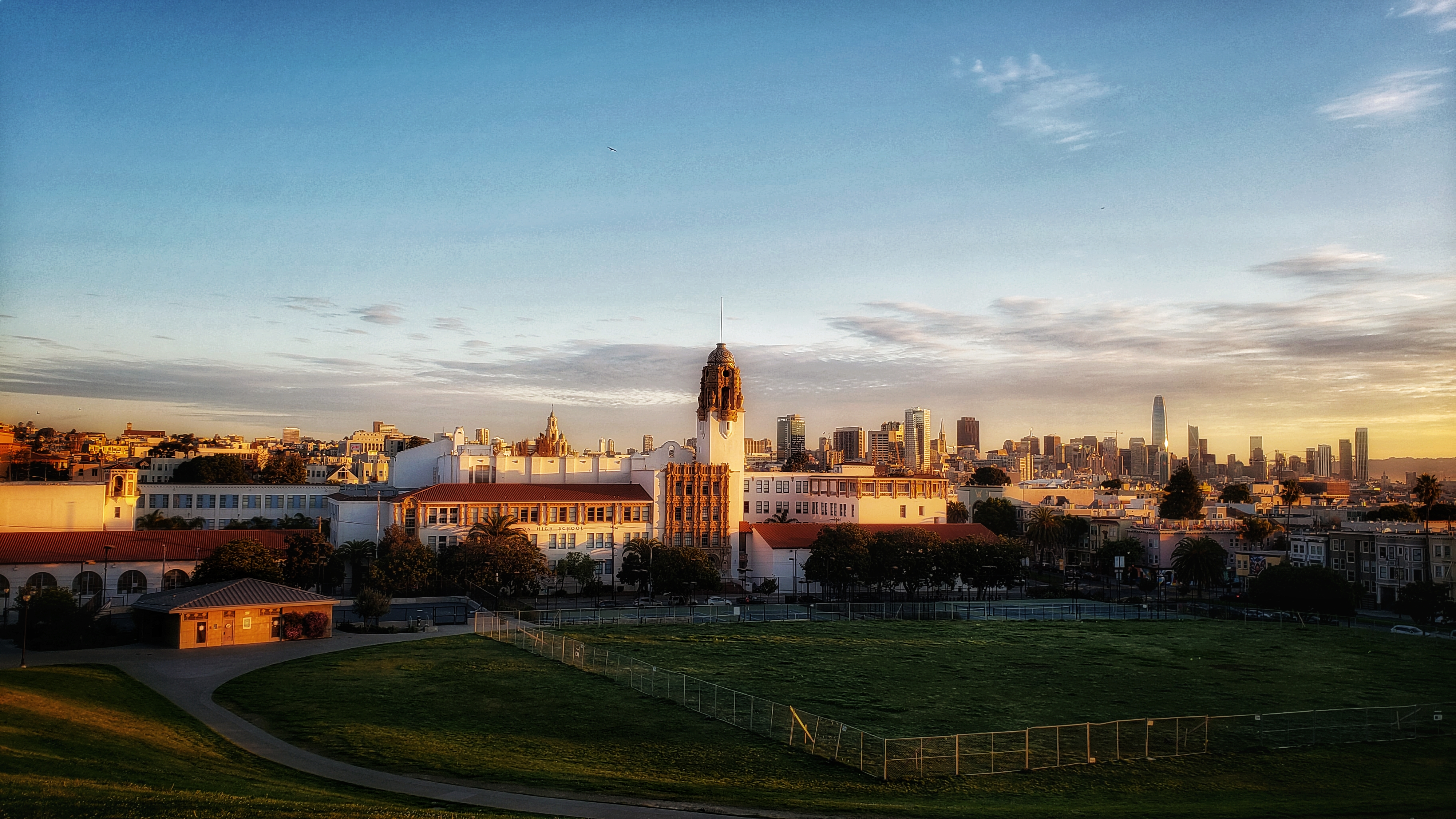 At historic and beautiful Mission High School, students from all over San Francisco work with our dynamic and motivated faculty, staff and community partners to be prepared for life after high school. Our mission is to offer EVERY student access to a rich and varied course of rigorous academic opportunities and a wealth of experiences beyond the classroom in order to achieve a successful, rewarding, responsible, and joyful adulthood. With our focus on anti-racist teaching, social justice, and equity we work to support ALL of our students at the highest level. At Mission we pride ourselves on making sure that no child is forgotten, that each and every student is a critical member of our community.
Community Partnerships
We value the partnerships we have with numerous community-based and/or business organizations – SF Fire Department, City College of San Francisco, 826 Valencia, ScholarMatch, JCYC, Mission Graduates, Mission Bit, Dropbox, are a few examples. All of our partnerships provide students with internships, field trips, mentoring and other services to contribute to students' immediate or future success.
Colleges
Through Mission's College Center, counseling staff and community organizations provide small group and one-on-one college preparation services. This includes SAT Prep classes, college visits and assistance completing applications for college, financial aid and scholarships.
Careers & CTE Pathways
Mission proudly offers students the opportunity to be a part of one of six robust Career Technical Education pathways. Each pathway consists of a sequence of courses related to a specific industry. Curriculum is project based, with year-end capstone presentations. In addition to academic content, CTE courses provide students with industry mentors, resume and mock interview skills, job shadow opportunities, industry specific field trips, internships, and dual college enrollment opportunities. MHS's CTE Pathways are: 
● Peer Resources/ Educator, Social Justice pathway ● Urban Agriculture ● Environmental Science ● Media Arts ● Public Health ● Fire Science/ (CCSF Dual-enrollment) 
Newcomer Pathway
The Mission High School Newcomer Pathway is designed to help recently arrived immigrant students to adjust to their new language and culture. Students receive intensive Designated English Language Development (ELD) consisting of at least two periods of English taught at the appropriate linguistic proficiency level. Newcomer students have access to wrap around services which include mental health services, and legal support through RISE-SF.
Wellness Center
Through an on-site Wellness Center, Mission is able to offer a broad range of health services for students. The Wellness Center focuses on providing direct support services and educating students to make healthier choices in their lives.
This page was last updated on September 27, 2022