Real Options for City Kids (R.O.C.K.)
R.O.C.K Director of Programs - Gina Patterson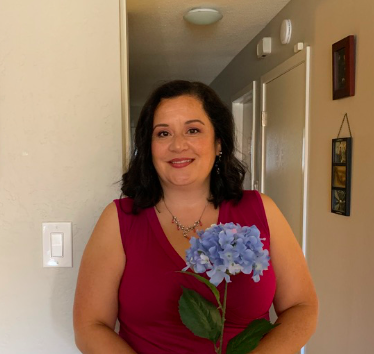 Hi, my name is Gina Patterson.  I am the Director of Programs for Real Options for City Kids (R.O.C.K.). I have been working for R.O.C.K. for 6 years. Outside of work, I enjoy outdoor adventures like camping and skiing, dancing, and sporting events.
Air Orona - Site Director
Hi, my name is Air Orona. I am the Site Director with R.O.C.K. This is my 7th year working at VVES. For fun I love playing pinball, gardening, watching basketball and listening to live music.
Tristan Warmsley - Site Coordinator
Hi, my name is Tristan Warmsley! I am the R.O.C.K Site Coordinator.I am going on my second year at R.O.C.K and my first at Visitacion Valley Elementary School.Outside of work I love spending time with my family, going to new places in the city, traveling,reading and crafting. 
R.O.C.K Line Support Staff
Marco Doherty, Wellness Assistant
Gabriel Schacter-Brodie (Gabe), Literacy Support/Program Leader
Kylee Ruvalcaba, Literacy Support, Program Leader
Laureen Phillip, Program Leader
Stephanie Tomasulo, Program Leader
Steven Orquiza, Program Leader
Destiny Thompson, Program Leader
Mateo Ruiz, Program Leader
Scarlett Guzman, Safety & Support
This page was last updated on September 23, 2022