What is R.O.C.K.?
Real Options for City Kids (R.O.C.K.) is an award-winning nonprofit that has served San Francisco youth for over 25 years. As the official nonprofit partner of all three public schools in Visitacion Valley, they serve more than 900 children and youth annually. Their year-round programs include sports/fitness activities, academic support, learning enrichment, community service, outdoor adventures, and leadership training.
R.O.C.K. is "the largest provider of active and enriching programs for children and youth in San Francisco's Visitacion Valley."
R.O.C.K.'s After School Virtual Program Schedule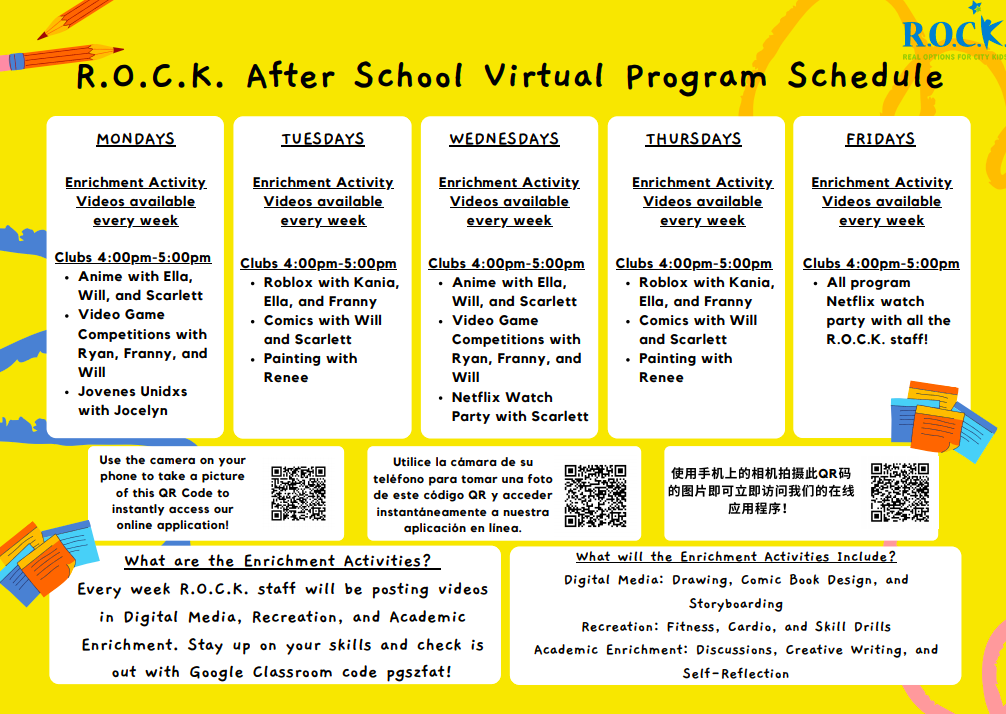 Learn more about R.O.C.K.
Please visit R.O.C.K.'s website for more information on the programs, history, and more!
This page was last updated on June 3, 2021